Passionate about Progress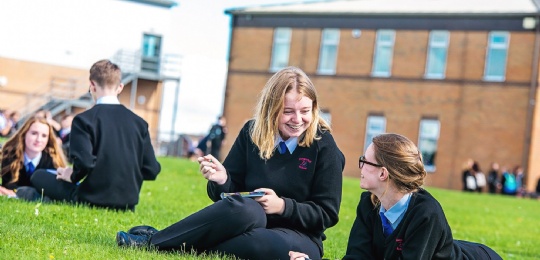 At Hungerhill School, we are tremendously proud of our students' achievements. We seek to ensure that every student leaves us with high standards of educational attainment and achievement.
We foster a culture of ambition, ensuring all our students make rapid and sustained progress. This progress is monitored closely and shared regularly with parents through consultation and information evenings and termly subject reports. We encourage parents to monitor their child's progress too with easy parental online access to information about their child's attendance and behaviour events through the ePortal. Student attainment and achievement over a number of years have been exceptional. The majority of our school leavers move on to study in further education and a high proportion gain places at Russell Group Universities.
We understand that to make progress, students need to be taught how to learn and improve their own learning. Our curriculum embraces the importance of 'Learning to Learn' strategies which are embedded in both the Key Stage 3 and 4 programmes of study. A range of interventions are used to ensure that all students make outstanding progress. These are the cornerstones of successful achievement and include both Accelerated Reader and Lexia programmes. Students have access, after-school hours, to quiet, well-resourced learning facilities, including the School Library and specialist ICT facilities. The school's 7th session provides a structured opportunity to support students develop independent, study skills. We aim to create a culture of excellence through our high expectations and passion for learning.