A Personal Approach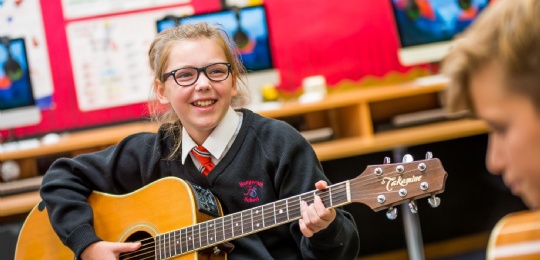 We are very proud of our pastoral care system: At Hungerhill School we aim to nurture the whole child and ensure that students develop positive moral values which enable them to make valuable contributions to both the school and the wider society. Excellent systems are in place to support our students through crucial parts of their education; at transfer to secondary school; from Key Stage 3 to Key Stage 4; into Post 16 education (further and higher), apprenticeships or employment.
Students feel secure in our school: We ensure that all students have a member of staff to whom they can talk. All students have a personal form tutor who they see on a daily basis. Many students are supported through regular mentoring and one-to-one support sessions, either through a robust tutor support programme or the school's peer mentoring programme. The dedicated team of staff in Student Support, including our own Student and Family Support Worker, provide a further tier of support. Working intensively with students and parents the team ensures that barriers to learning are minimised and potential fulfilled. Supporting staff are our Student Leaders and Peer Mentors who work closely with forms and individual students. Additionally, we work effectively with a wide range of outside agencies to ensure we support learning and achieve the best possible outcomes for our young people.
We are committed to the whole child: We teach students a wide range of skills through Social, Emotional Aspects of Learning (SEAL) and Personal Social Health Citizenship Education (PSHCE). Our Enrichment programme encourages students to extend their knowledge outside of the classroom and develop the skills required for the world beyond their secondary education. All of these parts of the curriculum ensure that our students are inspired to learn and support the wider aspects of learning. This allows our students to flourish and grow as young people in the hope that they will become positive role models in the future.
We offer excellent support and effective provision in Careers Education Information, Advice and Guidance (CEIAG): The school ensures that our students receive independent and informed further education and careers advice from a quality, professional adviser. Our students go on to make successful transitions which are evidenced by our outstanding destination data.
We develop positive relationships: These are based on respect and trust and we engage parents through our parent advisory group, regular one-to-one meetings and 'easy access' contact arrangements. Additional support comes from teacher-parent consultation and information evenings.