Our Community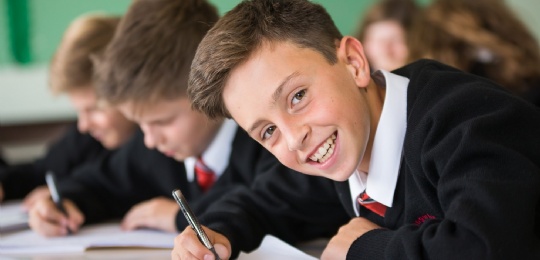 The School Community
As a community we stress the importance of individual responsibility, trust and respect. We encourage self-discipline, sharing, honesty and fairness. The support and guidance system in the school is based on these core values.
Each student is placed in a mixed ability form of approximately 30 students under the care of a form tutor. Most students remain in the same form, with the same tutor throughout their time at the school. This creates stability and continuity. The work of the form tutors is supported by the Achievement Leaders and Learning Support Co-ordinators.
Being a responsible member of our community
At Hungerhill we believe that good order and discipline is essential for learning to take place. To achieve this, all students are expected to be responsible members of our community by displaying self-discipline and high standards of behaviour, showing consideration for others at all times.
When necessary, sanctions are applied fairly and appropriately. We try to involve parents sooner rather than later when behaviour does not adhere to our high standards.
Recognising success in our community
We believe in focusing on the strengths and successes of our students, rather than their failures and shortcomings and there is a wide variety of rewards and strategies for celebrating success. In this way we aim to promote and maintain a positive school community in which everyone feels valued.
Examples of rewards are:
the Bonus Credit system throughout the school
Key Stage 3 rewards assemblies every half-term
certificates for outstanding attendance
free tickets to Doncaster Rovers home games
Headteacher's commendations for outstanding effort on the Record of Achievement
letters and postcards home to parents
individual referrals for good work
reward systems of subject departments
annual Awards' Mornings and Presentation Evening
vouchers to spend in the school canteen
vouchers to spend in various retail outlets
end of year attendance and attitude to learning rewards.
Brighter Futures Learning Partnership
Hungerhill is an Academy and is part of the 'Brighter Futures Learning Partnership'. The partners of our Trust are Barnby Dun Primary School; Canon Popham (VA) Church of England School; Dunsville Primary School; Edenthorpe Hall Primary School; Hungerhill School; Kirk Sandall Infant School; Kirk Sandall Junior School; the BEAK Children's Centre; Rotherham, Doncaster and South Humber Health Trust; Doncaster Rovers Football Club, and John Leggott College, Scunthorpe.
The aims of the Trust are to:
provide a first class education for all young people in our community
create school partnerships that will raise attainment and in doing so increase the life chances of all young people in the area served by our school
build upon the good practice that already exists amongst schools in our pyramid, as well as the Sure Start Children's Centre located at Kirk Sandall Infant School
address barriers that hinder young people learning
deliver improved support for families in the community.
Communication with Parents
The school actively encourages parents to become involved in the education of their children. We communicate with parents in many ways:
regular newsletters
letters
student planners
individual meetings, either at mutually convenient appointments or at Parents' Evenings
student reports and subject review grades
telephone
school website
email
text messages
Awards Mornings
information evenings and workshop sessions.
The Hungerhill Parents' Advisory Group (HPAG)
The HPAG is a parents' group that meets regularly each year to provide their views on school issues that are important to them. For example, in the past year they have discussed parents' evenings; leave of absence for holidays; anti-bullying policies; the behaviour and rewards policy; and assessment and reporting.
Any parent is entitled to be part of the group. For more information, please refer to our website, or contact admin@hungerhillschool.com, for the attention of Mrs C Keogan.