Student Code of Conduct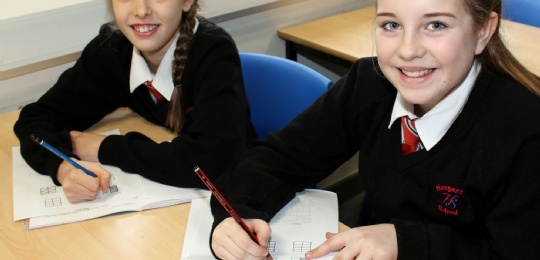 To support our school vision and aims, students are asked to comply with our Student Code of Conduct:
Students are required to:
move sensibly, quietly and safely around the school
treat each other and staff with courtesy, respect and good manners
attend lessons promptly, equipped and ready to learn
participate in lessons and try your best
care for your equipment, belongings and our environment; do not have chewing gum in school
follow instructions and requests from all school staff at the first request
wear uniform correctly and with pride.
In line with our anti-bullying policy, all students are asked to:
not allow someone deliberately to be left out of a group
not smile or laugh or join in when someone else is being upset or bullied
tell a member of staff what is happening
tell the bullying students that you disapprove of their actions
support those students who are being bullied in any way you can.
What happens when we make the right choices in school?
verbal praise
positive comments in books, reports
phone call home
positive letter
postcards home
Award certificates
celebration assemblies
excellent progress
good GCSE grades
entry into the best jobs, apprenticeships, universities
better life chances; healthier, earn more money, have more choice, happier
What happens when we make the wrong choices in school?
oral reprimand
withdrawal of priviledges
confiscation
parental involvement
report to a member of staff
lose social time
detentions - including Saturday morning
isolation
fixed-term exclusions
possible Police involvement
Governor warning panel
permanent exclusion - this is the Headteacher's decision.