​Business
Our intention is that Business Studies is a relevant, challenging and enjoyable subject for all students. We aim to include content that is coherent and rigorous. Students will be able to understand and gain knowledge about the business world. This will enable students to develop as commercially minded, enterprising individuals who think critically, drawing on business information and evidence to develop arguments and make justified decisions. The business specification at Hungerhill School will motivate and challenge students and prepare them to make informed decisions about further study and career pathways. Creating a business plan and being able to confidently recall subject specific terminology is fundamental to our curriculum design which will furnish our students with the skills required to successfully transition to apprenticeships in the business world and higher-level education.
Our curriculum will:
Develop the character of all students
Students will challenge themselves to think critically, be ambitious and constantly strive to achieve their very best, thus maximizing their potential.

Although an emphasis will be placed on students to become independent learners through giving autonomy to students to make sound business decisions, they will also be required to develop essential team working and collaborative skills, which promotes respect, honesty, integrity and caring.

Students will be enabled to carry out challenging activities, fostering resilience throughout the course.
Ensure all students are literate and numerate
Students will develop their English skills and take pride in the presentation of their work.

They will use business technical terms confidently in written work whilst developing skills in oracy through teamwork and group presentations.

Students will apply numeracy skills to calculate, break-even points, profit and loss, gross and net profit margins and liquidity ratios.
Build knowledge and aspirations of all students
Every lesson is built on prior learning where topics are taught in a specific sequence to connect the learning.

Students will develop a strong understanding of financial planning which will underpin decisions made in business and personal life situations.

Learning is constantly recycled to embed understanding.
Ensure all students have the secure foundations to progress into further education and employment
The curriculum at KS4 prepares students with future pathways in mind such as apprenticeships or higher-level education.

Students have opportunities to experience at KS3 and KS4, taster sessions which will support them in making decisions about learning opportunities and careers in business studies.
Develop cultural capital of all students
Students will a develop curiosity for learning and build skills to explore the world around them.
All students will demonstrate corporate and community responsibility by holding strong ethical values and principles.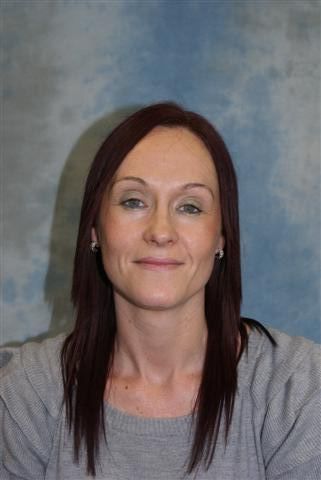 Mrs S. Lake
Curriculum Leader for Business Studies
Business and Enterprise KS4
Exam Board:

NCFE

Qualification:

v.certs

Assessment:

Unit 01 Introduction to business and enterprise (40%)

Unit 02 Understanding resourcse for business and enterprise planning (60%)

Outline of course content:

In unit 01, learners will show an understanding of what it means to be an entrepreneur and how businesses are organised. Learners will develop knowledge of marketing, operations management and the influences that affect a business. In unit 02, learners will understand business planning, including research, resource planning and growth. Learners will develop knowledge of human resources and finance and how they support business and enterprise planning.

Outline of course structure:

Unit 01: Introduction to business and enterprise – a 90 minute written examination (40%) - an eighty-mark paper, with questions being a mixture of multiple-choice, short answer, extended writing, and scenario based questions:

Entrepreneurship, business organisation and the importance of stakeholders
The marketing mix, market research, market types and orientation types
Operations management
Internal influences on business
External influences on business

Unit 02: Understanding resources for business and enterprise planning – internally assessed coursework (60%). The coursework that is produced will be based on a mini enterprise project that enables learners to show that they can transfer knowledge and skills learned in one context to resolve problems raised in another. Students will study the following areas:

Research, resource planning, growth and development for business and enterprise
Human resource requirements for business start-ups
Sources of enterprise funding and business finance
Business and enterprise planning

Careers using Business

A qualification in Business during Years 9, 10 and 11 can be a good starting point for a wide range of roles within an office or 'business' environment. Every organisation that makes something or provides a service needs people in the following roles. If you're a good team player, have strong communication skills, and enjoy planning and organising your work and other people, then this type of work might be a suitable choice for you. Students that gain an understanding of business and enterprise can progress in a variety of different sectors. These include:

Business development

You'll be the boots on the ground, responsible for representing the business you work for and speaking to potential customers to create new business or maintaining current relationships.

Marketing

You'll need a creative brain that can help take a product or service to your potential customers or 'to market'. You'll need to understand the needs and wants of your customer and how you can make it an easy decision for them to buy from your company, rather than someone else.

Finance

Numbers and getting them right are very important in business. You need to make sure your running costs are as efficient as possible to ensure that your business is making money (profit).

HR and recruitment

Employees are at the heart of every business and working in recruitment means that you're responsible for finding the right people for the job. In the Human Resources team, you'll ensure that people are happy and want to stay with your business.

Management

As a manager, you could be in charge of a project but also in charge of a number of staff. Your interpersonal skills are essential to running a team. If your team are happy and are successful in their roles you'll be rewarded for managing them properly.