​Business
This qualification is designed for learners who want an introduction to business and enterprise that includes a vocational and project-based element. The qualification will appeal to learners who wish to pursue a career in the business and enterprise sector or progress to further study.
The NCFE Level 1/2 Technical Award in Business and Enterprise complements GCSE qualifications. It is aimed at 14–16 year olds studying Key Stage 4 curriculum who are interested in the business and enterprise industry sector. This qualification is designed to match the rigour and challenge of GCSE study. The qualification is graded at Level 1 Pass/Merit/Distinction/Distinction* and Level 2 Pass/Merit/Distinction/Distinction*
This Level 1/2 qualification is appropriate for learners who are looking to develop a significant core of knowledge and understanding in business and enterprise and how to apply their learning. This qualification has been designed to sit alongside the requirements of core GCSE subjects and is appropriate for learners who are motivated and challenged by learning through hands-on experiences and through content which is concrete and directly related to those experiences. It is distinct from GCSE Business Studies, as it encourages the learner to use knowledge and practical enterprise tools to prepare them for business. They will develop significant personal and vocational business skills that can be transferred to further study or employment.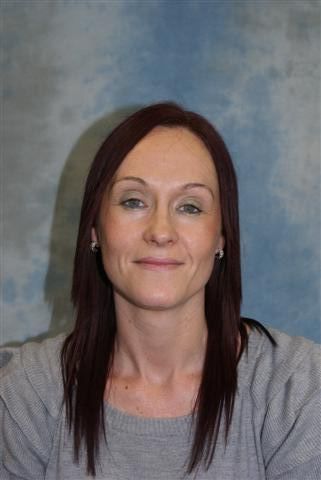 Mrs S. Lake
Curriculum Leader for Business Studies
Business and Enterprise KS4
Exam Board:

NCFE

Qualification:

v.certs

Assessment:

Unit 01 Introduction to business and enterprise (40%)

Unit 02 Understanding resourcse for business and enterprise planning (60%)

Outline of course content:

In unit 01, learners will show an understanding of what it means to be an entrepreneur and how businesses are organised. Learners will develop knowledge of marketing, operations management and the influences that affect a business. In unit 02, learners will understand business planning, including research, resource planning and growth. Learners will develop knowledge of human resources and finance and how they support business and enterprise planning.

Outline of course structure:

Unit 01: Introduction to business and enterprise – a 90 minute written examination (40%) - an eighty-mark paper, with questions being a mixture of multiple-choice, short answer, extended writing, and scenario based questions:

Entrepreneurship, business organisation and the importance of stakeholders
The marketing mix, market research, market types and orientation types
Operations management
Internal influences on business
External influences on business

Unit 02: Understanding resources for business and enterprise planning – internally assessed coursework (60%). The coursework that is produced will be based on a mini enterprise project that enables learners to show that they can transfer knowledge and skills learned in one context to resolve problems raised in another. Students will study the following areas:

Research, resource planning, growth and development for business and enterprise
Human resource requirements for business start-ups
Sources of enterprise funding and business finance
Business and enterprise planning

Careers using Business

A qualification in Business during Years 9, 10 and 11 can be a good starting point for a wide range of roles within an office or 'business' environment. Every organisation that makes something or provides a service needs people in the following roles. If you're a good team player, have strong communication skills, and enjoy planning and organising your work and other people, then this type of work might be a suitable choice for you. Students that gain an understanding of business and enterprise can progress in a variety of different sectors. These include:

Business development

You'll be the boots on the ground, responsible for representing the business you work for and speaking to potential customers to create new business or maintaining current relationships.

Marketing

You'll need a creative brain that can help take a product or service to your potential customers or 'to market'. You'll need to understand the needs and wants of your customer and how you can make it an easy decision for them to buy from your company, rather than someone else.

Finance

Numbers and getting them right are very important in business. You need to make sure your running costs are as efficient as possible to ensure that your business is making money (profit).

HR and recruitment

Employees are at the heart of every business and working in recruitment means that you're responsible for finding the right people for the job. In the Human Resources team, you'll ensure that people are happy and want to stay with your business.

Management

As a manager, you could be in charge of a project but also in charge of a number of staff. Your interpersonal skills are essential to running a team. If your team are happy and are successful in their roles you'll be rewarded for managing them properly.