Apprenticeship Providers
Here is a selection of the many apprenticeship providers in our local area:
Find out more information about apprenticeships at:
https://www.apprenticeships.gov.uk/
Hitachi rail


Building a better future, together
At Hitachi Rail, our mission is to contribute to the needs of society through the continuous development of rail transport solutions.
We are a global provider of rail solutions across rolling stock, service & maintenance, digital technology, and signalling and turnkey. With over 14,000 employees worldwide and a presence in 38 countries across three continents.
As we expand our operations further to build upon our global reputation for quality, reliability, innovation, design and technological leadership, We are looking for the brightest emerging talent to help us meet the transport needs of the future!
Hitachi Rail is looking to 'Inspire the Next' generation of apprentices to join our business. You will have the opportunity to work for one of the fastest growing rail companies in the UK and to collaborate with some of the best engineers in the organisation.
Find out more at https://careers.hitachi.com/jobs/5823193-rail-engineering-technician-level-3-apprenticeship-doncaster
ALDI


Everything you need to know about a career in retail
We're not like other retailers. If you have the drive, commitment and grab-life-by-the-trolley-handles attitude, every day can be amazing here. As an apprentice, you'll learn the ins and outs of Aldi – one of the fastest-growing retailers in the country. It's hands-on, practical work combined with theory, as you work towards a qualification and a permanent position at Aldi. We're not going to lie, this is hard work, but it's also incredibly rewarding. And with opportunities in Stores, Logistics and Driving, there's more than one way to succeed here. You just have to want it.
Keepmoat homes


Keepmoat Homes is fully committed to increasing the number of trainees, apprentices and graduates that we recruit and support within our supply chain.
Our diverse business allows us to offer a strong foundation for career development and progression, and we are committed to developing our employees across all levels.
Keepmoat Homes currently employs an increasing number of apprentices and trainees
The number of female apprentices continues to increase.
Keepmoat Homes offers industry-competitive wage rates, supported by a good benefits package.
Keepmoat Homes recognises the achievements of our apprentices by nominating them for national industry awards.
https://www.keepmoat.com/corporate/careers/trainees-apprentices-and-graduates
Clarks vehicle conversions


A family business, established for 30 years and winners of the Doncaster Business Award 'Large Business of the Year',
Investing in our team members' progression is what sets us apart from our competitors. Our award-winning development programmes offer increased job satisfaction and employee retention.
'At Clarks we are dedicated to investing in our team and their development. One of our major successes is our award-winning Clarks Academy that was established in 2015'. It continues to go from strength to strength, as do they.

If you would like to join our team, contact us via sales@cvcltd.co.uk with your CV, and we'll be in touch.
POLYPIPE


Polypipe is one of Europe's largest manufacturers of piping systems, water and climate management systems, delivering engineered solutions that enable a sustainable built environment. We employ nearly 3,000 people, and we place a huge emphasis on the knowledge and experience they bring to Polypipe. Through them, we offer unparalleled customer service to ensure your project receives the best possible solution. To continue our success we know we need to maintain a stable and reliable workforce – recruiting and retaining the right people and fostering a company-wide team spirit, with regular and meaningful communication.
https://www.polypipe.com/about-us/careers
NHS Doncaster and bassetlaw teaching hospitals

Doncaster and Bassetlaw Teaching Hospitals NHS Foundation Trust is one of Yorkshire's leading acute trusts, serving a population of more than 420,000 across South Yorkshire, North Nottinghamshire and the surrounding areas.
Apprenticeships at DBTH
Whether you already work for us or are joining the Trust and NHS for the first time, apprenticeships can help you to develop the skills, knowledge and know-how in order to embark on a successful and fulfilling career within the health service.
As an apprentice within DBTH, you will be given the opportunity to gain experience, learn work-related skills and obtain all the tools needed to Develop, Belong and Thrive Here.
Our apprenticeships are available at Intermediate Level 2, Advanced Level 3 and Higher and Degree levels 4, 5 and 6, in the following areas:
Business and Administration
Customer service
Health and social care
Care science
Pharmacy
Supply chain management.
All apprenticeships for the Trust are advertised on https://www.jobs.nhs.uk/ If you have any questions, please contact dbth.apprentices@nhs.net
https://www.dbth.nhs.uk/jointheteam/
Find out more about the 350+ careers in the NHS:
https://www.stepintothenhs.nhs.uk/
The Health Careers team is here to help if you can't find what you're looking for online. Email advice@healthcareers.nhs.uk or call 0345 60 60 655
Amazon

Amazon's fully-funded Apprenticeship Programme, from entry level (age 18) through to Degree level, provides an exciting path to becoming future team leaders, engineers and innovation drivers. Careers available in Sales, Marketing and Account Management, Software Development, Fulfilment and Operations Management, Human Resources, Operations, IT and Support Engineering, Customer Service, Design, Facilities, Maintenance and Real Estate, Business and Merchant Development...............and many more.
https://www.aboutamazon.co.uk/working-at-amazon/apprentices
Doncaster Metropolitan borough council (DMBC)


Why Doncaster Council?
You may have decided that sixth form or university isn't right for you and have opted for the 'earn while you learn' and we think that you have made an excellent choice!
Why choose us as an employer?
We are an ambitious council and town – so there are always new developments for apprentices to get involved in.
Doncaster Council offers a wide range of apprenticeships of varying levels ranging from Level 2 qualifications right the way up to Level 6 and 7, which are equivalent to Bachelors, Master's Degrees.
Apprenticeships are now open to any age and background for anyone wanting to progress their careers and gain new qualifications and experience.
We have a wide variety of services (ranging from planning, construction, housing and transport to education, animal welfare, tourism, health and business support).
What's on offer?
Some of the fantastic apprenticeships we offer subject to demand:
Leadership and Management
Chartered Town Planner
Accounting (level 2 to level 7)
Business Administration — various levels
Civil Engineering
Quantity Surveyor
Customer Service
Early Years Educator
ICT
Project Management
Data Analyst
Construction (plumbing, electrical, joinery and bricklaying)
https://www.doncaster.gov.uk/services/business-investment/apprenticeships
NEXT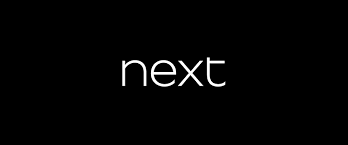 Next Plc is a FTSE-100 retail company employing over 40,000 people across the UK and Eire, and increasingly in Europe. NEXT employs over 40,000 people globally. We have over 500 stores and numerous Distribution and Warehouse operations. Our Students and Graduates are a big part of our community, and we want you to come and join us! Opportunities available within Next include sales, delivery co-ordinator, delivery assistant, stock assistant, office assistant, upholstery, furniture making, warehousing and many more.
https://careers.next.co.uk/ https://www.nltg.co.uk/ (Providing Apprenticeship Placements to Next, Doncaster)
BOOTS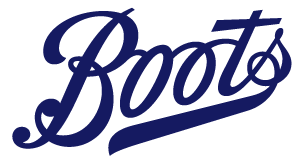 As the UK's leading pharmacy-led health and beauty retailer and one of the country's most trusted high street names, we're evolving in the ever-changing world of retail and pharmacy and the future's looking bright.
We have over 60,000* talented colleagues working across pharmacy, optometry, in our support and distribution teams and in our 2,500* stores, plus we develop future talent on our amazing graduate and apprenticeship programmes — as well as through our award-winning work experience scheme.
To help us succeed and grow the business further, we're always looking for the best people who love driving business performance by creating those "feel good" moments for our customers and patients.
Our apprenticeships come in many shapes and sizes. Some are longer than others and some are more specialised. All our apprenticeships will give you an amazing opportunity to be part of a great team, working alongside our talented colleagues and equipping you with all the key, on-the-job skills you need to kick-start your career at Boots. You'll also learn and grow in a real-life working environment, all while being in a permanent position and getting paid a real salary, how great is that? No matter which apprenticeship you choose, we'll help you grow and unlock your hidden potential. Programmes Offered: Apprenticeship - Intermediate Level 2, Advanced Level 3, Higher Level 4&5.
ARMED FORCES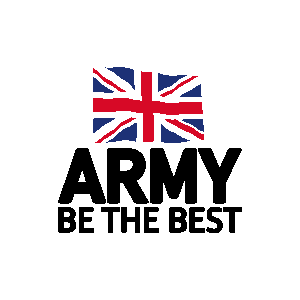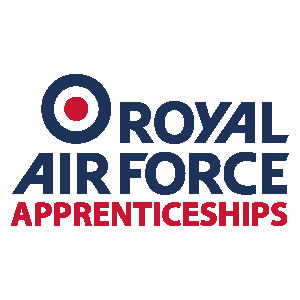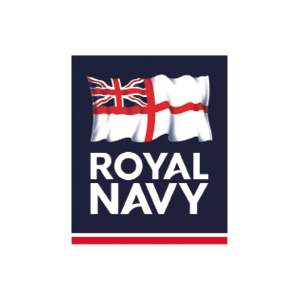 " Embarking on a military career within one of the armed forces"
The HM Forces apprenticeship offers a work-based learning route into the Royal Navy, Royal Marines, Army or Royal Air Force, and adds rigour to the initial military training, and in turn enhances an individual's career prospects and academic skill set. Depending on the service you join, you'll undertake roles such as warfare rating, general duties' rifleman, infantryman or woman, or regiment gunner. In all roles, you'll carry out general or more specialised duties that could be in aggressive, peacekeeping or humanitarian roles. Other activities could include preparatory and upgrade training as well as ceremonial duties. Apprentices must have successfully completed the recruitment process for Royal Navy/Royal Marines, Army or Royal Air Force and must have been accepted to undertake initial military training, and have been attested as a member of HM Forces. https://www.apprenticeshipguide.co.uk/hm-forces/
https://www.raf.mod.uk/recruitment/apprenticeships
https://www.royalnavy.mod.uk/careers/levels-of-entry/apprenticeships
https://apply.army.mod.uk/what-we-offer/regular-soldier/skills
https://www.youtube.com/watch?v=https://www.youtube.com/watch?v=CRJl_CsxlGU&featur%20e=youtu.be CRJl_CsxlGU&featur%20e=youtu.be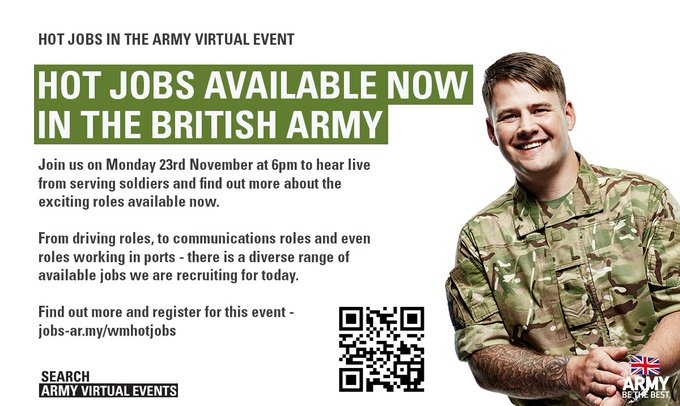 Virtual Events with the British Army:
https://apply.army.mod.uk/how-to-join/joining-process/virtual-acc?cid=mail3771228513#
And many more, INCLUDING: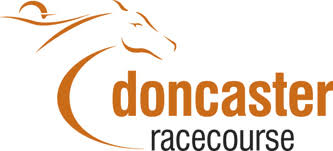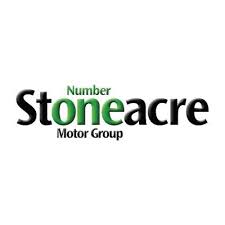 northern rail

As a Rail Engineering Technician Apprentice on our 3-year scheme, you'll work towards gaining a Level 3 Qualification in Rail Engineering Technician on Traction and Rolling Stock pathway.
It's a fantastic opportunity to make the most of truly excellent training together with exciting on the job learning, and it will prepare you for a rewarding and ever-changing career in the rail industry.
Throughout the programme, you'll pick up essential practical experience in engineering, together with key skills around working safely, communication and teamwork. Plus, you'll complete a number of placements in different departments where you'll learn all about engineering and other key elements of the business, speak to different people, and find out more about how our company works.
Find out more at: https://www.northernrailway.co.uk/corporate/careers/early-careers/apprenticeships/2593-rail-engineering-technician-apprenticeship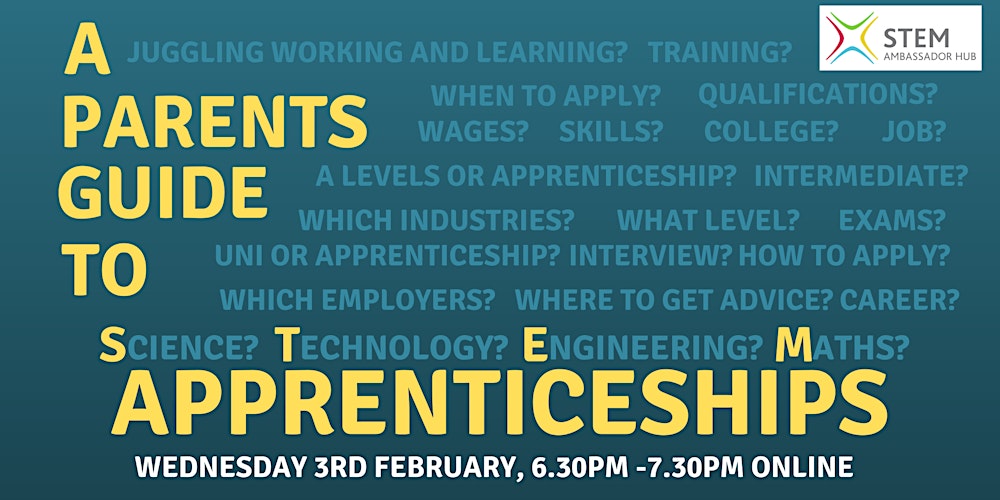 Northern Rail are holding a STEM Ambassador Hub, 'Parents into Apprenticeship' online event, on February 3rd 2021 at 6.30 pm. Find out more and book tickets here:
https://www.eventbrite.co.uk/e/a-parents-guide-to-stem-apprenticeships-tickets-133099314633?aff=erelexpmlt
YORKSHIRE WATER


Since 2010, we've run an exciting and rewarding apprenticeship programme with plenty of opportunities across the business to experience first-hand the different challenges and tasks that are key to the successful operation of the business.
We believe that your development is key to the success of the apprenticeship programme and have therefore shaped our course to be exciting, challenging but also highly rewarding!
We have a range of apprenticeship roles in a variety of functions across the business providing excellent opportunities for highly motivated and enthusiastic individuals.
You will develop a range of new skills through practical experience in addition to receiving training at a local college, gaining a government recognised qualification along the way.
We believe that your development is key to the success of the programme and have therefore shaped our course to be exciting, challenging but also highly rewarding. It will also provide you with every opportunity to get your career off to a great start and will enable you to realise your full potential and be the best that you can be.
Our programme typically lasts for 2 years though in some areas of the business this may take up to 4 years to allow time for completion of all the essential training and qualifications.
Throughout the programme your safety will be our main priority, and you will therefore receive comprehensive health and safety training to enable you to learn and work safely at all times.
We offer a competitive starting salary of £15,000 which will increase in line with your experience and reviewed with your line manager throughout the Programme.
You will also be part of a wider network of apprentices across the company, and we therefore encourage you to share learning and experiences through team building events.
Find out more at:
https://www.yorkshirewater.com/careers/apprenticeships/about-our-apprenticeships/