ITT at Hungerhill
Train to Teach at Hungerhill School!
A high quality, hands-on teacher training programme, delivered by outstanding, practising teachers, providing you with the best environment in which to train.
Hungerhill's last OFSTED inspection was in October 2012, where we were acknowledged as being outstanding in all areas. We were designated as a Teaching School and a National Support School in August 2015. We were the lead school in the Doncaster Partners in Learning Secondary Teaching School Alliance until September 2019, when we then became known as Hungerhill Teaching School. We deliver ITT in partnership with The Sheffield SCITT, which is owned and run by Notre Dame High School, Sheffield.
About our programme and the School Direct route:
Our mission is to recruit high quality candidates into teaching and retain them to meet the needs of our locality. Doncaster offers excellent opportunities for teacher training and for a continuing and rewarding career path. Our diverse alliance of schools is extremely experienced and has been involved in delivering high quality teacher-training for many years.
Our course offers the opportunity to study for a PGCE during your ITT year, or you can choose to take the QTS only route with us. The PGCE is offered through The University of Hull.
Please note: The Hungerhill School Direct programme only provides unsalaried courses.
Our partnership with sheffield SCITT

The Sheffield SCITT is owned and run by Notre Dame High School, Sheffield, which is not only an outstanding school but is also a National Teaching School with a strong background in teacher training.
Hungerhill chose to be a lead school for the Sheffield SCITT because of their excellent teacher training programme and their high success rate in producing outstanding trainees who are well-equipped for the high demands of teaching.
what is 'school direct'?

School Direct is an ideal choice for those of you who hope to secure a teaching post in the network of schools where you trained. It is all about training and learning in the very place you will eventually work in; the school itself! You'll be part of a team from the very start, receiving personalised support from expert teachers and mentors: this means you won't be thrown in at the deep end but will gradually be able to find your feet in the classroom.
The principles of academic rigour in a School Direct programme are the same as on university-led courses. This means that school-led courses have very high rates of employment and trainee satisfaction.
Find out more on the DFE's 'Get into teaching' website:
what is a 'scitt' and why choose this route?

SCITT is School Centered Initial Teacher Training. With School Direct you're selected for training by the ITT team at Hungerhill in partnership with the Sheffield SCITT. Choosing a SCITT gives you an alternative route into teacher-training that allows you to be trained by experienced, practising teachers in a school-based setting, as well as completing a PCGE if you choose to.
Our approach is based on what our partnership Headteachers, who lead "good" and "outstanding" schools, are looking for in their Newly Qualified Teachers. Our Headteachers recognise the quality of trainees who have spent the whole year in school, experiencing the full calendar cycle of the school year and being involved in every aspect of the professional teacher's role in their schools. They find teachers trained this way are better prepared for the rigours of qualified teaching and progress more quickly in their careers in their schools.
what does our programme involve?

Hungerhill School is committed to providing quality first teacher training. We continually develop and review our programme of study to make it current and relevant.
This course entails 4 days per week in school, during which time in school you will be guided by an experienced mentor: they will introduce you to school life and help you to learn how to teach your subject as you work your way through the Teachers' Standards.
On one day per week you will take part in study days with fellow trainees in our training centre on the Hungerhill School site. This involves specialist input from the best practitioners who will help you develop your practical classroom skills as well as a deep theoretical understanding of subject specific pedagogy. You will be trained on varied aspects such as how to walk and talk like a teacher, plan lessons effectively, behaviour management and how to really stretch and challenge students.
There are three formally assessed teaching practices throughout the year. You will begin, and spend the majority of the year, in your 'Home School' and there will be the opportunity to complete one teaching practice in a contrasting school.
Whilst you can choose to take the QTS only route if this suits you best, you can also study for a PGCE on our programme. Our PGCE is delivered through the University of Hull. You will spend approximately 4 days over the year with your tutors at the University of Hull alongside some virtual sessions to support with completing the two assignments.
Our 100% school-based approach means you will experience the full cycle of the school year from welcoming and settling new students in September to celebrating the success of students in July: by the end you will be ready to embark on your first full year as an NQT.
QTS only route or QTS with PGCE?

The Hungerhill School Direct programme, accredited by the Sheffield SCITT, offers a 'school based' route. Our Leadership and Management Team at Hungerhill and the Sheffield SCITT firmly believe that training teachers in school, in real time, with outstanding serving teachers, is preparing and upskilling candidates for the profession and helps support retention and excelled career progression.
If you choose to come with us, your training package will be school based and your training input will also take place in a school. We do this to ensure that we can take you on learning walks across the schools so you can see, in action, the training that we are providing and so that you are learning from outstanding practicing teachers. We also believe that if you start the school year at the same time as students and staff, you will see the full calendar year in school. You will gain a wealth of experience in those early weeks when you are observing classes, students and how a school operates: this experience becomes really important when going to interviews and when you start your first teaching job the following September.
The decision about studying for QTS only or QTS with PGCE is entirely your decision. There are many benefits of studying for QTS only, at a rate of £7,850: you will concentrate on working towards meeting the Teachers' Standards and you will not take part in the post graduate study sessions. This will ensure your time is entirely focused on becoming a qualified teacher. It is the QTS qualification that allows you to teach in English schools.

If you choose the QTS with PGCE option at a rate of £9,250, you will be working towards meeting the Teachers' Standards. You will gain QTS whilst also studying for 60 post graduate credits across the year. You might then choose to use the 60 credits already studied as a contribution towards a Masters' qualification at a later date. A myth in teaching is that everyone needs/holds a PGCE: this is not the case and the decision is entirely yours, you will not be at a detriment at interview for holding QTS only, unless the specification specifically states 'educated to post graduate level' which is very rare. Some overseas schools also require teachers to hold a PGCE.

For those of you on the QTS with PGCE route, we have teamed up with the University of Hull who will provide the input for the post graduate sessions of which there will be 4 across the year. The University of Hull will also set and mark the assignments. The Sheffield SCITT and Hungerhill will be your QTS provider and the University of Hull will be the postgraduate provider. On successful completion of the year, you will receive QTS from the Sheffield SCITT/Hungerhill and a PGCE from the University of Hull. The two qualifications will be awarded from separate bodies, however, we are in close communication with each other and we collaboratively design the PGCE input.
NB) When candidates apply on UCAS, you can apply for one or both options: if you apply for both, that will take up two selections on UCAS so you will only have 1 choice remaining.
what subjects do we offer?

We offer non-salaried School Direct training in the following secondary subjects:
• Art and Design
• Biology
• Chemistry
• Computing
• Design and Technology: Food
• Design and Technology: Product Design and Engineering
• English
• Geography
• History
• Mathematics
• Modern Languages
• Physical Education
• Physics
which schools could i train in?

At Hungerhill we offer choice in terms of the type of school and location across the Doncaster area to train and work in: at the same time we remain small enough to know every trainee as an individual and meet your personal training needs.
Alongside Hungerhill, our ITT placement schools include:
Maltby Academy, Maltby
Doncaster UTC, College Road, Doncaster
The McAuley Catholic High School, Cantley Lane, Doncaster
Saint Bernard's Catholic High School, Rotherham
South Axholme Academy, Epworth, Doncaster
Astrea Academy Woodfields, Balby, Doncaster
Who is Part of the Team?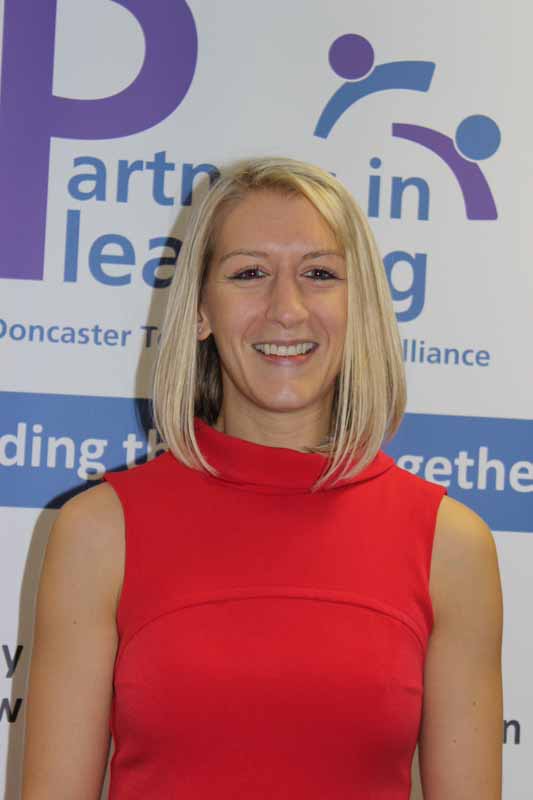 Name

Rebecca Ward

Role

Associate Assistant Headteacher for Teaching & Learning

Biography

I am in the fortunate position of being Associate Assistant Headteacher for Teaching and Learning at Hungerhill, where I have worked for a number of years as a science teacher and in various leadership roles. One aspect of my current role that I very much enjoy is running the Hungerhill School Direct ITT programme.

My biggest passion is raising standards of Teaching and Learning. I am highly motivated to help drive change and improve standards in Doncaster schools as well as my own establishment, so that all Doncaster pupils enjoy and benefit from the same high-quality education. I believe that recruiting and training ITT students is one of the biggest drivers in improving standards of education: our aim here at Hungerhill is to develop high quality and highly motivated new teachers, who are ready for the exciting challenges which are inherent in teaching.

My own teaching experience began with outstanding training when I was an ITT student and working at Hungerhill School has built on this – I have seen and benefitted from observing and working with the high quality teachers and professionals who are the backbone of the school. This is why I strongly believe that trainees will flourish in the environment we can provide and will go from strength to strength through the support we offer.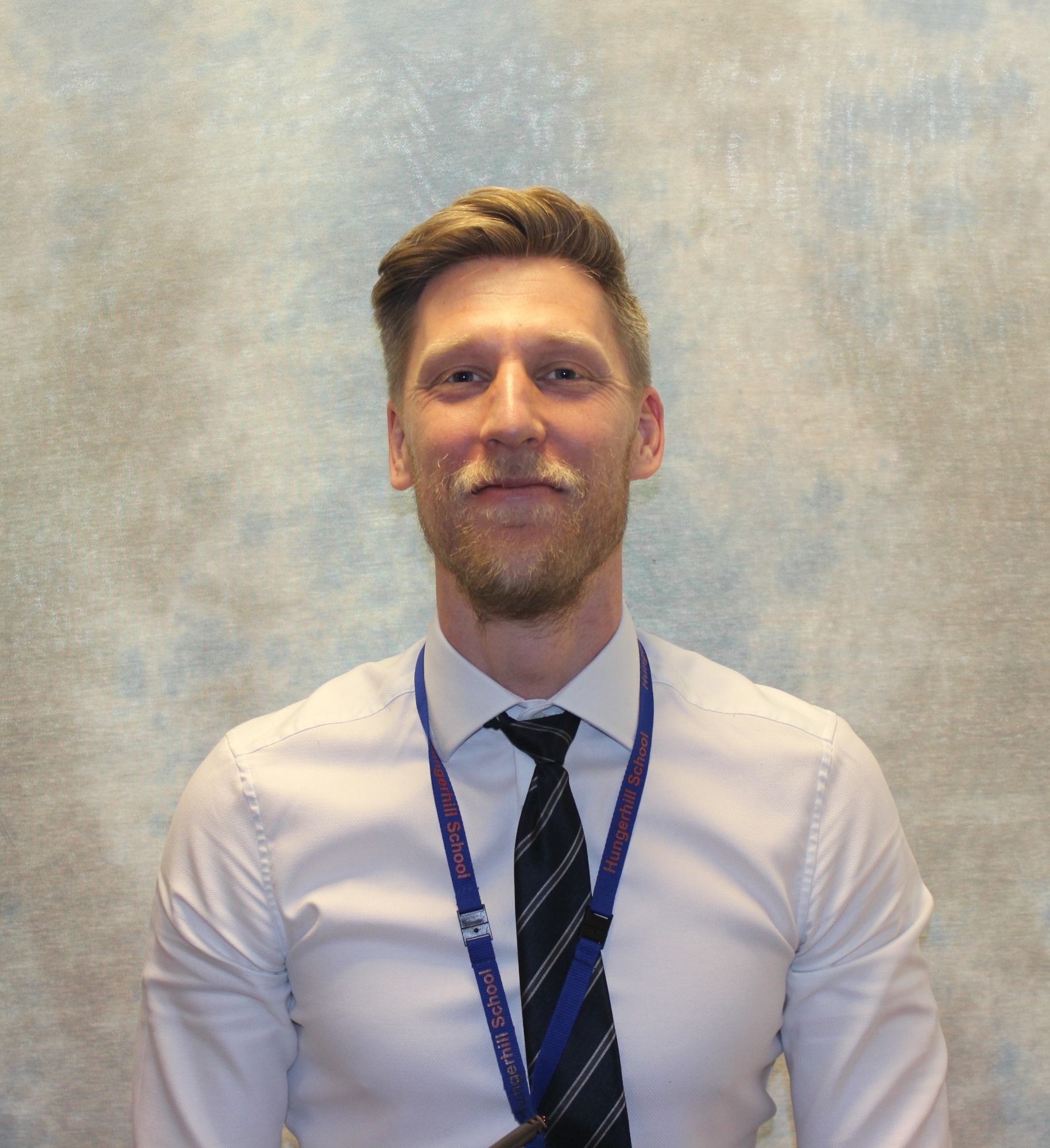 Name

John Ryan

Role

Associate Assistant Headteacher for Teaching & Learning

Biography

For the last two years, as Associate Assistant Head Teacher, I have been responsible for the NQT, RQT and also the coaching programme which supports the development of outstanding teachers in the classroom. As a specialist leader of education (SLE) I have been able to carry out numerous deployments to support and develop not only staff but also middle leaders in my own school and also across the local authority and beyond. Teaching is the thing that really excites me. Through this, I believe that I am able to engage and deliver content which ensures impact in the classroom. I think it is vitally important that all students, regardless of background or post code, are able to access the very best provision and education, and I hope that, through my continued work as an SLE and as part of the NQT and ITT programme, I can support this within the local area and our school to ensure the best possible outcomes for all of our students.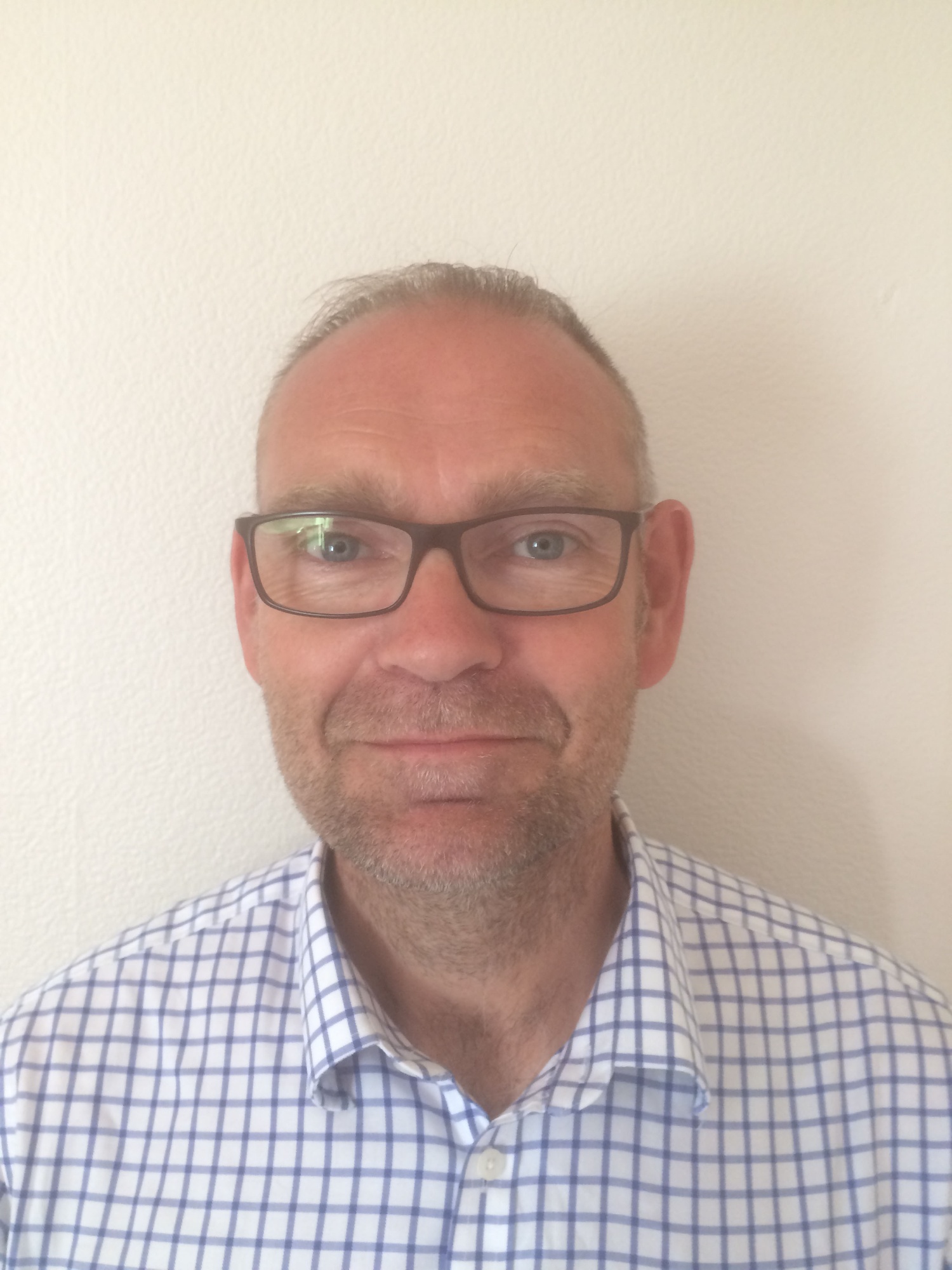 Name

Mal Kerr

Role

QA lead

Biography

I am fortunate to be in a position of supporting teachers, across all levels of their development (from ITT trainees to headteachers), across a variety of schools and organisations in the East Midlands and South Yorkshire.

My passion is for developing and improving practice – not 'to' teachers, but 'with' them, through high quality training, mentoring and ultimately coaching. I draw on a wide and deep experience from 27 years working in a variety of schools. I have been privileged to be an Advanced Skills Teacher before moving on to be a Deputy Head with a clear remit to improve the quality of Teaching and Learning, initially in a large secondary and subsequently across a Federation of 3 schools – an amazing challenge (and great fun!)

As a Head of School and as a Headteacher I have become acutely aware of the huge demand for systematic, strategic and supportive developmental approaches that are embedded into the heart of the school system. We need to invest in all of our teachers, at all levels, to ensure that our education system meets the challenges around it. However, most importantly, our children deserve the very best!

My current role as Assistant Professor, and subject lead, at the University of Nottingham ensures I am fully conversant with current expectations relating to ITE and the development of beginning teachers.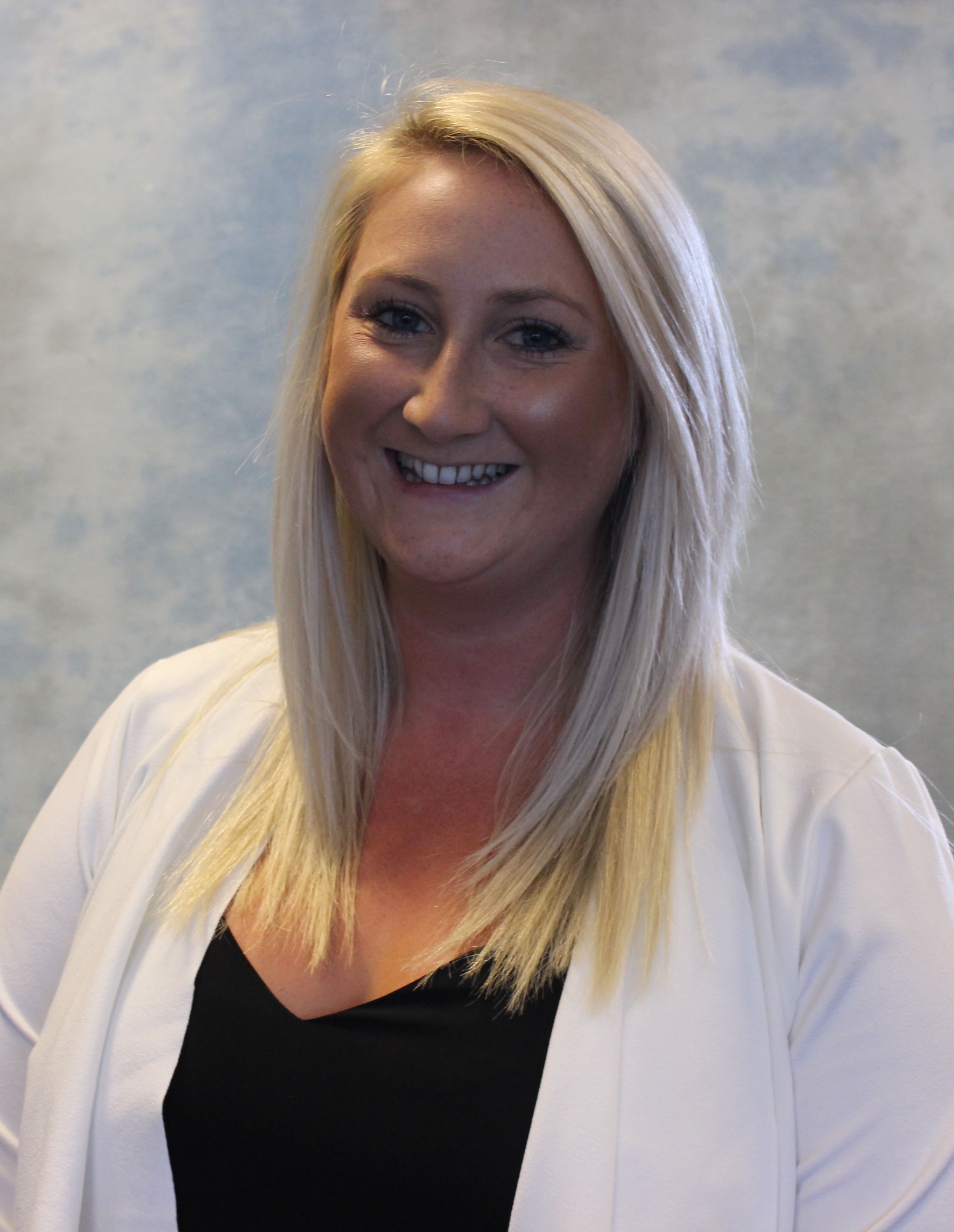 Name

Abigail Twiby

Role

Lead Coach for English

Biography

The most exciting thing about education is children. My inherent passion to improve the lives of young people and ensure that their life chances are optimised is what underpins my core values as a Lead Coach.

I have had the privilege of working as a teacher for over a decade now in various roles of leadership and middle management, and my commitment to improving standards in education is most rewarded through the work I do with ITT students. Watching trainee teachers thrive, progress and overcome challenges throughout their ITT year gives me faith that the teaching profession will continue to evolve in a dynamic and organic way.

The Subject Specific and Hub sessions I deliver aim to help ITT students grow academically and professionally; I base all sessions on a comprehensive research profile that informs the content I include. Teaching is the most rewarding profession, in my opinion, and so I strive to choose engaging, practical and current approaches with a primary focus of developing accomplished teachers, who are capable of inspiring children.
Who are the Partnership Schools?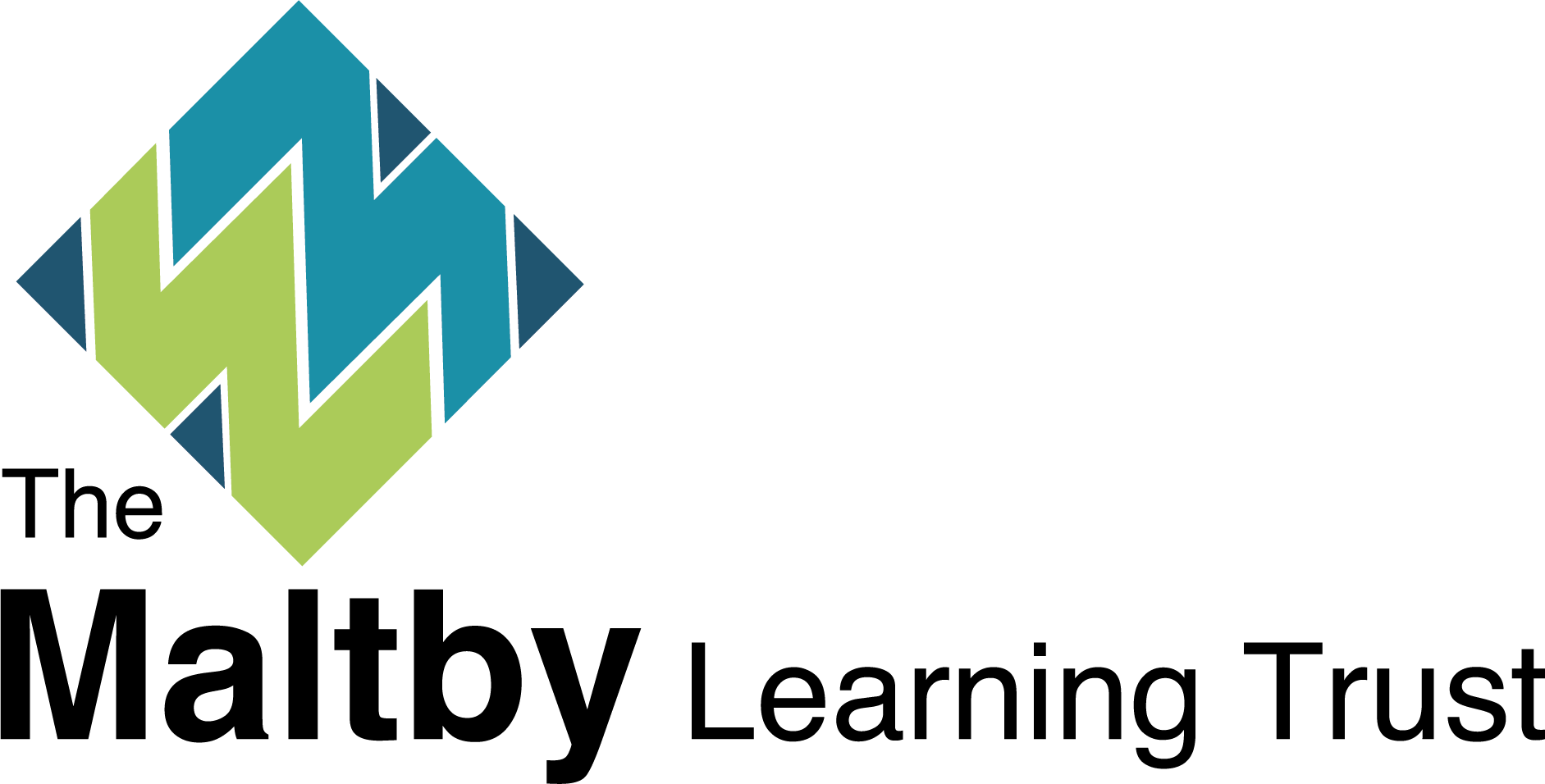 School Name

Maltby Academy

Address

Braithwell Road, Maltby, S66 8AB

Description

Our vision at Maltby: Delivering exceptional learning experiences that enable young people to thrive in a competitive world and lead successful and fulfilling lives.

Maltby values:

Lead by Example
Ambitious for All
Proud of our Community
Enriching Lives and Developing Character
Prepared for the Challenge of Change
Connecting

connecting students
connecting staff
connecting schools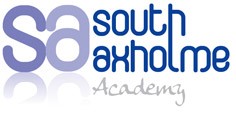 School Name

South Axholme Academy

Address

Burnham Road,
Epworth,
Doncaster, South Yorkshire
DN9 1BY

Description

South Axholme Academy is situated in the heart of the thriving market town of Epworth with easy access to Doncaster, Gainsborough and Scunthorpe. The Academy attracts students from the Isle of Axholme, South Yorkshire and North Nottinghamshire and has served these communities since 1961.

South Axholme School was established in 1961. Since then the school has been extended and is currently able to cater for approximately 930 students. In 2012 South Axholme Community School converted to South Axholme Academy. In the summer of 2013, South Axholme Academy became the lead in a small multi-academy trust, Isle Education Trust. Isle Education Trust now comprises South Axholme Academy, Epworth Primary Academy and Coritani Academy. In September 2015, the Academy opened its Sixth Form, offering education to students from 11 to 18 for the first time in its history.

The Academy's success is built upon its emphasis on both high standards and care for the individual. We aim to offer a safe, exciting and friendly base from which to explore the world. We recognise that all students are different and it is our aim to give each student that which is best suited for his or her individual needs: academic, creative, sporting or social.

The Academy's latest Ofsted, October 2017, report graded the Academy Outstanding for Leadership and Management and Outstanding for Behaviour, Welfare and Safety with an overall 'Good' rating for Overall Effectiveness.

South Axholme Academy is committed to training the teachers and professionals of tomorrow. As well as working with Hungerhill ITT, the academy is a leading partner in North Lincolnshire SCITT programme and has formal links with Sheffield Hallam, Lincoln Bishop Grosseteste, York University and Hull University.

School Name

Saint Bernard's Catholic High School

Address

Herringthorpe Valley Road, Rotherham, S65 3BE

Description

St. Bernard's Catholic High School is the lead school for the 'Clairvaux Teaching School Alliance' (CTSA) and is committed to working with good-outstanding partner Schools to improve teaching and learning.

The role and work of teaching schools is part of the rapidly changing educational landscape, but at CTSA we are really clear about what we are doing, and more importantly, why. This is best summed up in the phrase: "Releasing potential: aspire, believe, achieve".

At Clairvaux, we have a 100% success rate; this is due to dedicated practitioners who provide the highest quality training and support; our trainees have gone on to be successful NQTs both in our school and beyond, with many securing middle leader roles early into their career.

We are passionate about training the next generation of teachers, delivering world class professional development and working side by side to create outstanding schools for the future.

Clairvaux TSA VISION:

CTSA's core purpose is to release the potential in students and staff alike, encouraging everyone to 'aspire, achieve and believe'.

We work in a collaborative partnership, where all members are committed to outstanding learning and success for all!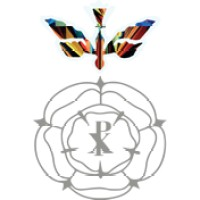 School Name

McAuley Catholic High School

Address

Cantley Lane, Cantley, Doncaster, DN3 3QF

Description

The vision we and our students have for Catholic education opens the possibility, for all members of our Community, of living a fulfilled life through realising the Glory of God in everything we do. In practice this means we insist upon excellence from everyone in all aspects of school life both inside and outside the classroom. We place significant value on preparing our students for a rapidly changing world. They are our future; we must give them the all-round skills and values to contribute to that world. Our trainee teachers play a significant role in realising this vision.

As a school we are fully committed to ensuring your time with us is a valuable learning experience enabling you in the development of your own teaching pedagogy, as well as wider professional skills. We provide a high quality, school-based training experience in which you will learn from a wide range of colleagues across various career stages.

We enjoy the benefits of being able to offer a wide and varied curriculum across KS3-5; this offers our trainees the opportunity to work with students across all three Key Stages and hone their practice. Our trainees find they are learning every day in a constructive and supportive environment providing them with the confidence to find success in their teaching posts within the Borough and beyond.

We are dedicated to successfully training and supporting new teachers so that they themselves may inspire the teachers of the future.

We look forward to working with you in the future.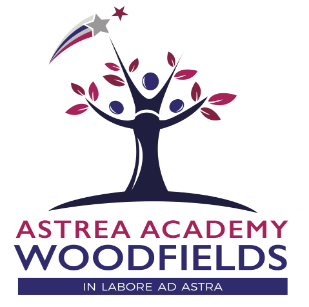 School Name

Astrea Academy Woodfields

Address

Weston Rd, Balby, Doncaster DN4 8ND

Description

The Astrea Academy Trust has the highest expectations of pupil progression, but our aspirations take us beyond the concept of "schooling". Astrea educates, rather than schools.

Astrea Academy Woodfields is an 11-18 Multi Academy Trust school situated in Balby, Doncaster, which has around 840 students. The academy is easily accessible via the A1(M).

In 2018, we officially joined the Astrea Trust family of schools. We have overhauled our pastoral system to include a robust and successful behaviour system, curriculum design and are building a team of practitioners who are delivering pace and challenge in the classroom. Academic resilience, high expectations and a culture of teaching and learning are very much part of Woodfields and the recruitment and retention of our staff is critical to delivering an academy of excellence to our community and families.
what funding is available to help me in my training year?

As with all teacher training routes, you could be eligible for a training bursary (or, where appropriate, scholarship) and can apply for the more financial support, such as student loans.
Fees are £9250 for QTS with PGCE and £7850 for QTS only: this can be paid privately or with a student loan. Bursaries or scholarships of up to £30 000 are available in some subjects depending on your degree class.
For full details on finance, visit https://getintoteaching.education.gov.uk/funding-my-teacher-training
how do i apply?

From October 2020, you can search and apply for teacher training courses using the Department for Education's find tool. For more details, visit
https://getintoteaching.education.gov.uk/how-to-apply-for-teacher-training
Please note that your application cannot be processed until your references are completed.
We then shortlist and invite to interviews:
Most interviews will only involve stage 2 (detailed below) however for over-subscribed subject areas where there are limited places, such as PE, stage 1 interviews will be carried out first. In the stage 1 interview, you will be required to participate in a group activity, which involves being able to take part in a discussion and reflect upon your contributions. This task not only assesses your awareness of education issues but also allows you to demonstrate your interpersonal and communication skills. Success at stage 1 will lead to a stage 2 interview.
Stage 2 interviews are led by the ITT coordinator and a subject specialist. The interview process will include a formal interview about subject knowledge and teaching methods, as well as a 15 minute teaching activity. We will then ask you to write a written reflection on your teaching activity. We also ask you to sit mock numeracy and literacy papers to help us identify if you will need support to pass your skills tests.
what are the entry requirements, and what experience do i need?

To be considered for the Hungerhill School Direct programme, you would need:
A relevant degree (where the majority of the content is related to the subject you will be teaching): if you don't have a relevant degree you will need to have an A level in the subject you want to teach.
GCSE grade C or 4 in Maths and English. We will also accept maths and English equivalency tests.
If your qualifications are from overseas you will need to provide a NARIC certificate of comparability to UK qualifications.
If your degree isn't directly related to your subject or your knowledge a little rusty, you might find a Subject Knowledge Enhancement programme helps you. These programmes are often funded as they are part of a government-lead initiative. We would be happy to supply further information and support your application for a course like this once you have applied to us.
We are looking for ambitious trainees who:
are passionate and enthusiastic about teaching
care about our schools, the communities they serve and the special ethos each school has
show potential to become the next generation of outstanding teachers
Recent and relevant work experience is also important but is not obligatory to apply for teacher training. Recent experience of working in a classroom in the age range you wish to teach means you should have a good awareness of how schools operate and teaching in action. Applicants should be able to demonstrate how they have engaged, communicated with and inspired young people.
Can I Visit the School and Get More Information?

We would be delighted to welcome you for a visit to Hungerhill School at any point in your application process, this could be to observe lessons for a full day or to simply have a tour and discussion with the ITT coordinator.
If you would like more information, please contact us using the following email address:
Testimonials

The quotes below are from some of our previous trainees. They were only too happy to give us their insider views on the Hungerhill School Direct Programme!
"The Hungerhill ITT programme has been instrumental in my own teaching development. I have had opportunities to be challenged, to reflect and to be inspired by fantastic teaching and learning every day."
"The Hungerhill ITT programme gave me the confidence to stand up in front of a room full of students… and the tools to help them make progress."
"The Hungerhill ITT programme redefined my expectation of educational training. The support and dedication of all involved was exceptional and I don't think I could have achieved QTS without the help of Becky (our ITT coordinator) and my mentor."
"Joining the Hungerhill School ITT programme has allowed me to flourish and be inspired continually into my career."
"My experience with the Hungerhill ITT programme has been fantastic overall. I learnt so much about various teaching practices and pedagogy. Furthermore, I had the opportunity to implement and experiment with these practices in my classes with the full support and guidance of a mentor."
"You get stuck in from Day One which really helps build confidence and gain valuable insight into the profession. It allows you to explore the different teaching styles in contrasting schools and implement these into your own teaching. I feel extremely prepared going into my NQT year."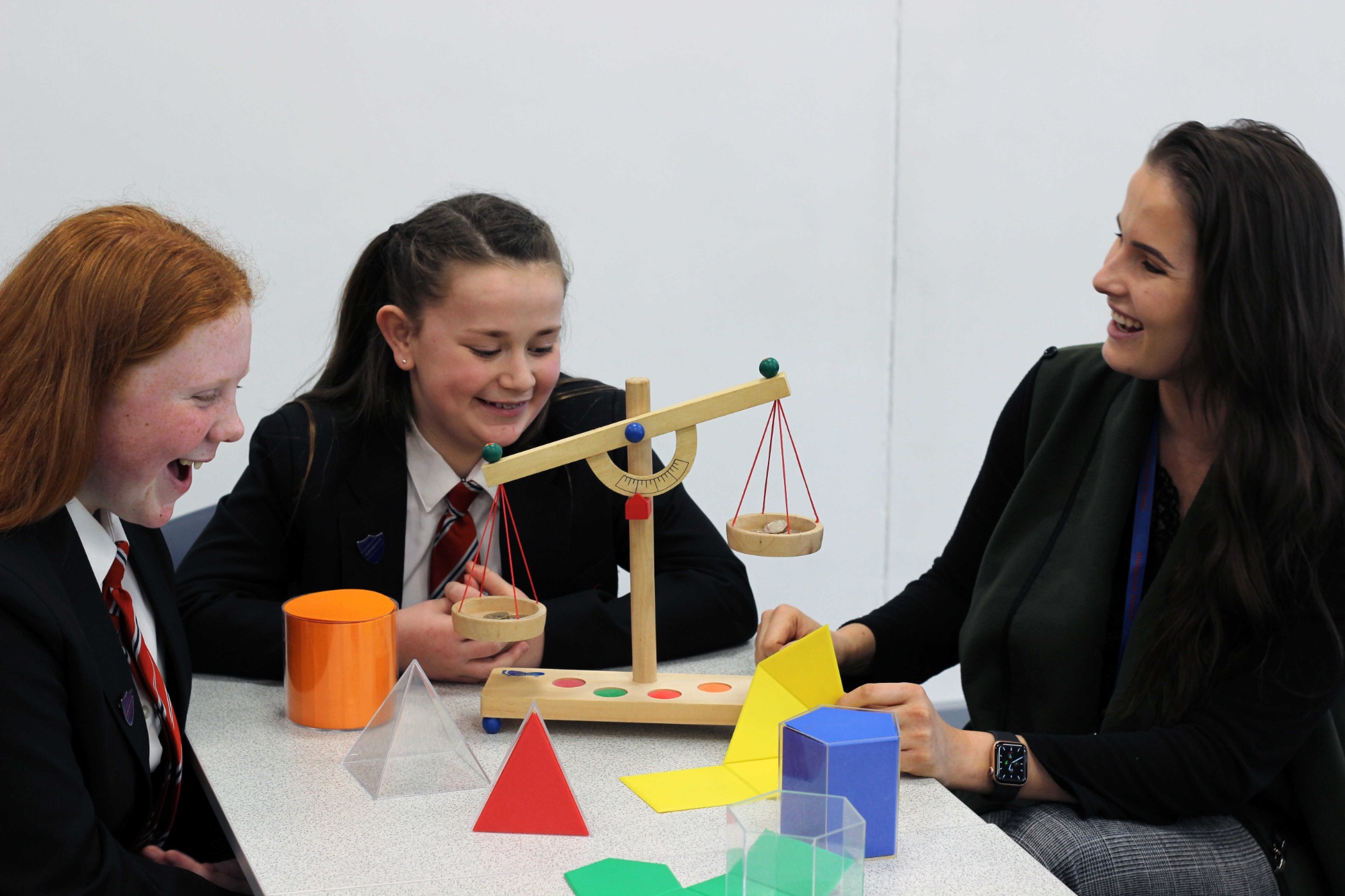 ​​