Post 16 Open Events
Details of all upcoming Post 16 Open Events (either live or virtual) will be posted below as soon as we receive details.
Doncaster UTC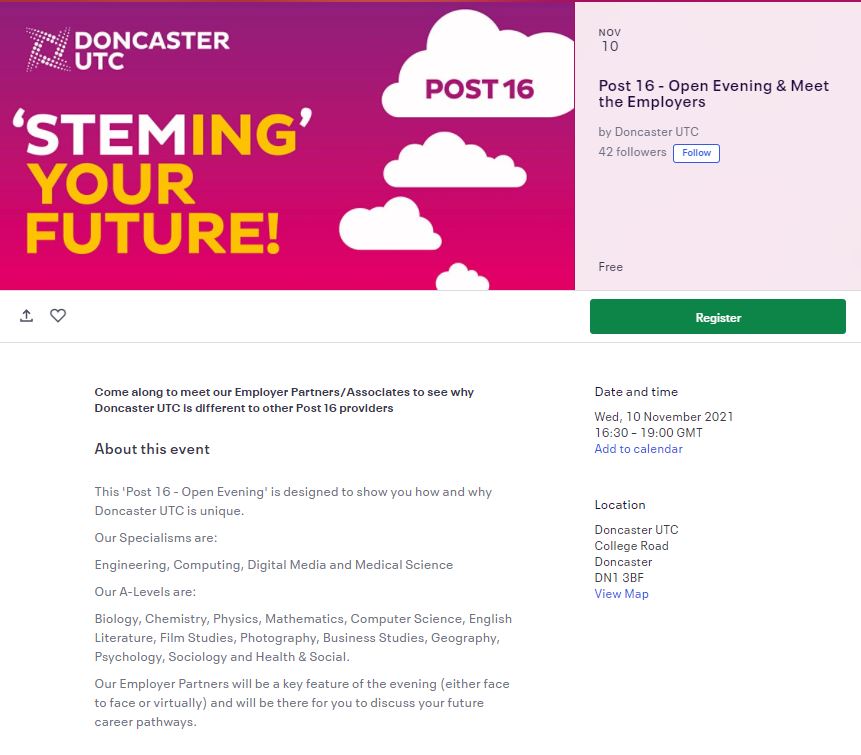 https://www.eventbrite.co.uk/e/post-16-open-evening-meet-the-employers-tickets-132419206411
Year 12 applications can be made via: https://doncasterutc.applicaa.com/year12
Applications can be made from 1st September 2021 onwards.
Doncaster college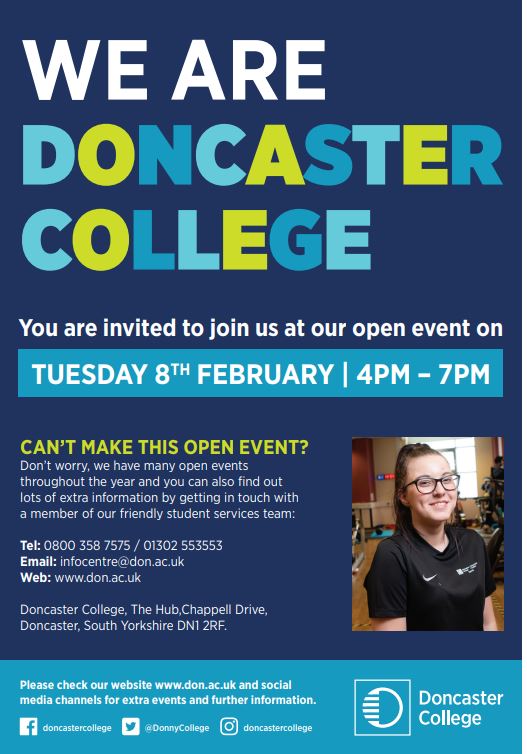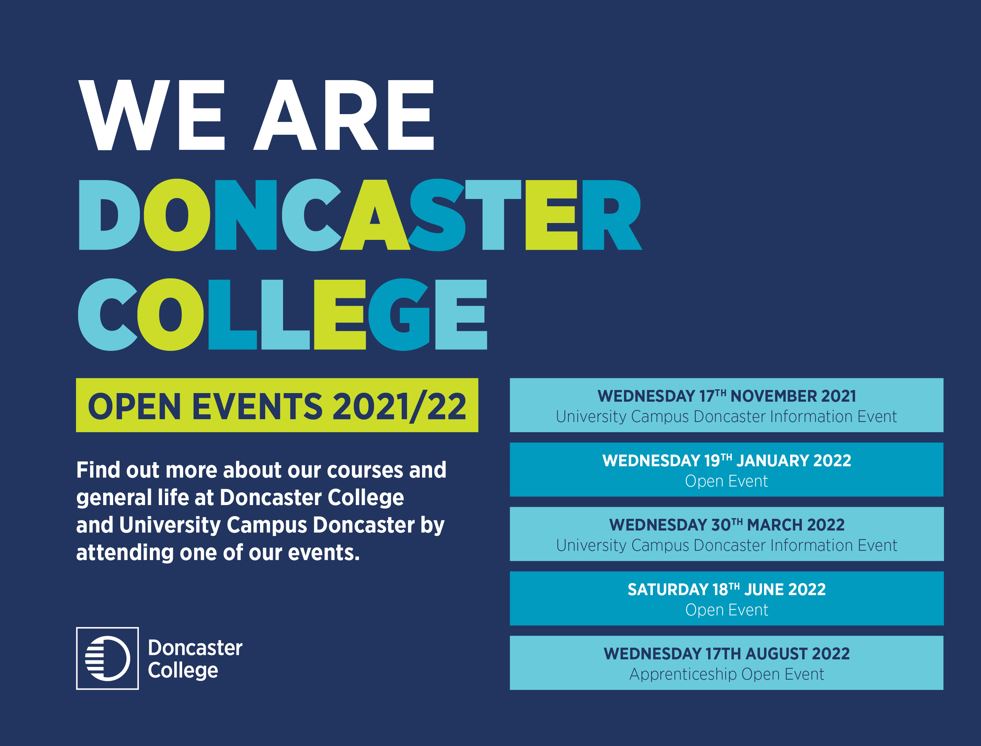 Apprenticeship Open Evening Event:
Wednesday 17th August 2022
Club SPorts doncaster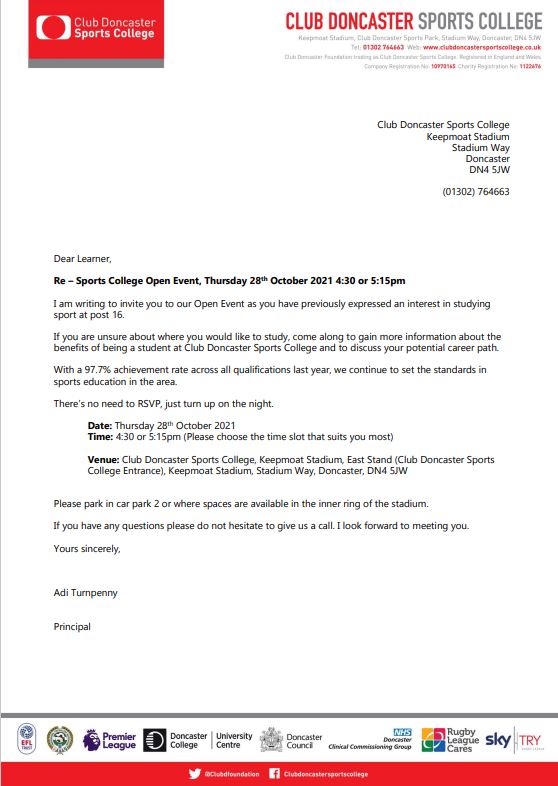 John Leggott College

OPEN EVENTS:
Saturday 9th October 2021 - 10am-1pm
Thursday 26th November 2021 - 5pm-8pm
Saturday 26th February 2022 - 10am-1pm
Please note, JLC will confirm nearer the time if these events are to be virtual or held on site.
Applications will open on Monday 4th October 2021 and close on Friday 4th March 2022 for equal consideration. Any applications received after this date will be added to a waiting list and will be allocated on a first come, first served basis.
INTERVIEW EVENINGS:
Interviews will be (unless told otherwise) held over the phone, students will be given an appointment time for one of the following Thursdays between 4pm and 6pm:
21st October 2021
25th November 2021
16th December 2021
27th January 2022
24th February 2022
24th March 2022
28th April 2022
North Lindsey College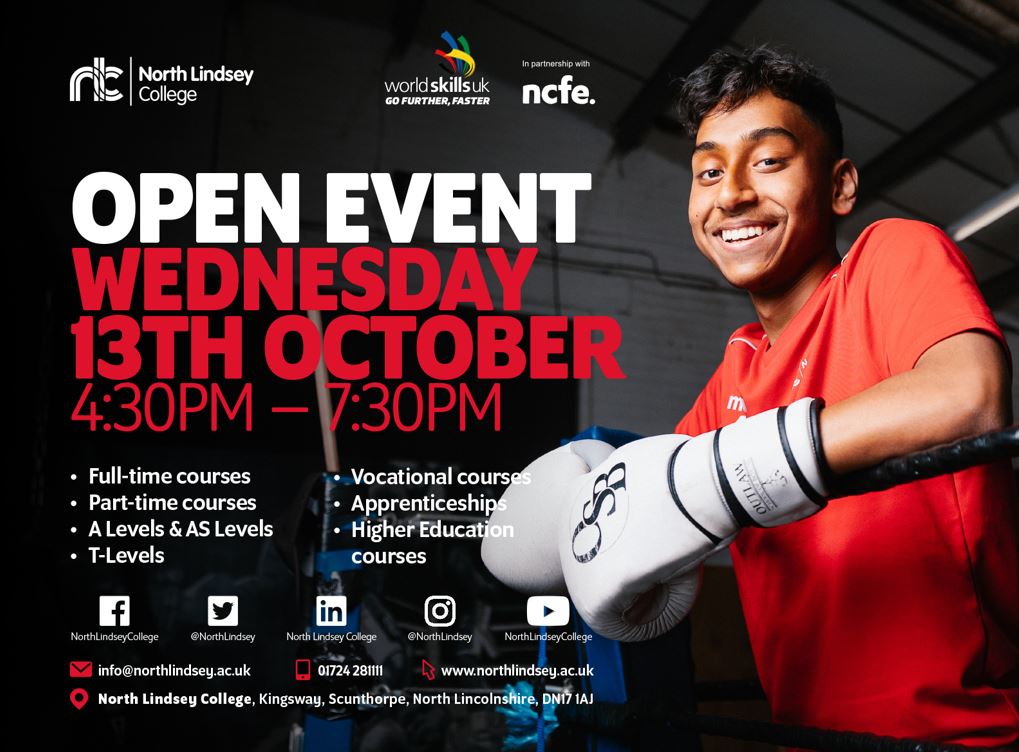 To attend you will need to register via the following link: Open Event Tickets, Wed 13 Oct 2021 at 16:30 | Eventbrite
New College, Doncaster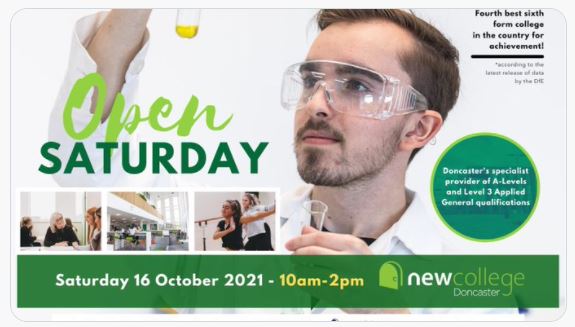 OPEN EVENTS:
(Open Events are expected to be face-to-face, but will advise via their website and social media if this changes)
Saturday 16th October 2021 - 10am-2pm
Tuesday 16th November 2021 - 4:30pm-7:30pm
Monday 7th February 2022 - 4:30pm-7pm
Applications will open from Monday 6th September 2021 and will close on Tuesday 1st March 2022. Students can still apply after the 1st March deadline, but may be added to a waiting list for courses that are over-subscribed. All students that apply will be invited to the next available Interview Evening to chat about their course choices and further education, higher education, Apprenticeship or employment destinations.
Interview Evenings will take place on:
Tuesday 9th November 2021
Tuesday 14th December 2021
Tuesday 25th January 2022
Tuesday 29th March 2022
Tuesday 7th June 2022
Ridgewood SCHOOL SIXTH FORM - Thursday 4th November 5pm-7:30pm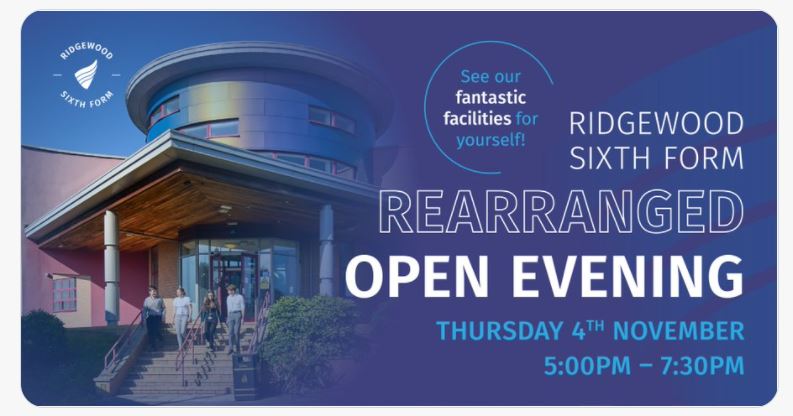 ASKHAM BRYAN COLLEGE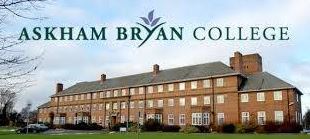 Book all events via: www.askham-bryan.ac.uk/whats-on
Hall cross academy SIXTH FORM (DC6 - Doncaster central sixth form)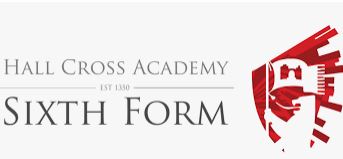 OPEN EVENT
Thursday 2nd December 5pm-8pm
trinity sixth form