SLE Pen Portraits
Mrs S Hunt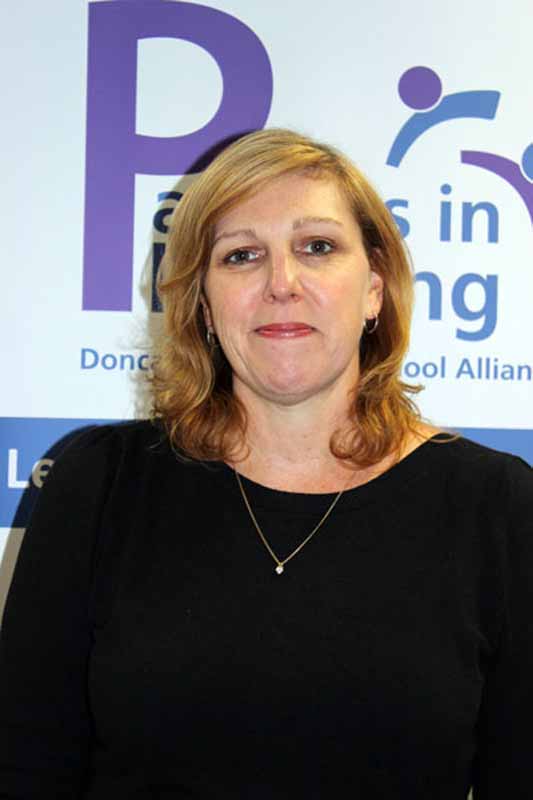 For the last five years I've worked as the Curriculum Leader for English at Hungerhill School. During a period of constant change and upheaval, I've worked with my department to improve teaching and learning, and stabilise results by ensuring consistency of practice and assessment. Recently, appointed as an Associate Assistant Head with a responsibility for Literacy and Numeracy, I am looking to raise the profile of literacy across the school in order to encourage all students to reach their full potential in reading, writing, and speaking and listening. Over the past year, I have been involved with a number of secondary schools offering school-to-school support in English departments and have found this particularly interesting and satisfying. My main focus has been supporting the review of KS4 resources in view of the new specifications, and developing cohesive long term planning. However, it's with this in mind that I now turn a spotlight on KS3 to ensure that teaching in the foundation years is rigorous and robust. Over the past year, I have been involved with a number of secondary schools offering school-to-school support in English departments and have found this particularly interesting and satisfying. It's the mutual sharing of ideas and practice that can make a difference to the students and ensure that we all give our best to secure their futures.​
​​Ms B Goodliff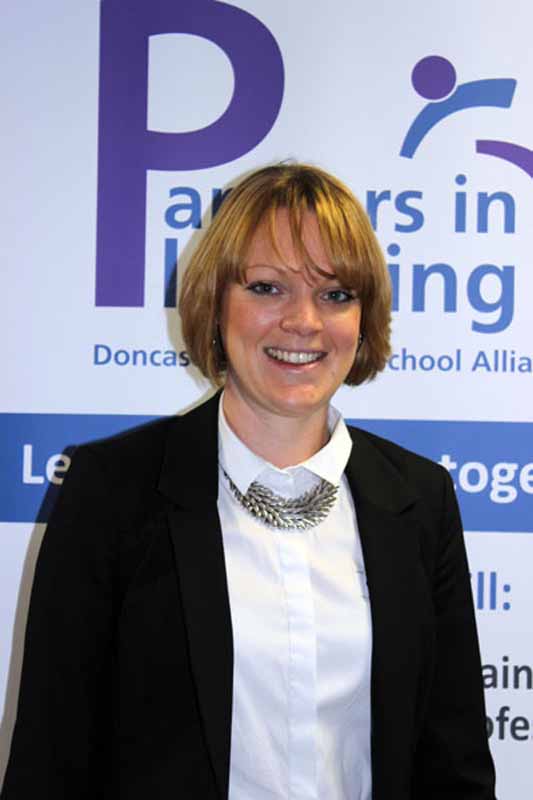 As a Middle Leader Coach at Ridgewood, I am privileged to have a role which is dedicated entirely to the support, training, and coaching of middle leaders and other staff in the school. After three years as Head of English in two different schools, I have now stepped out of the classroom and am using my experiences and knowledge to support those new to the position of head of department, as well as those in a variety of other leadership roles. Having benefitted from working in an Outstanding school for seven years, I have gained experience in leading on aspects of English, literacy, Sixth Form, intervention, and pastoral care. My SLE area of expertise is leadership, and I enjoy seeing those new to leadership positions develop and flourish. I am excited to work across schools in Doncaster and beyond, and look forward to all the opportunities that being an SLE will bring.
Testimonial
Having the opportunity to work with another school, in any capacity, is a real privilege. Campsmount has made me extremely welcome and there are days where I feel like I spend as much time there as I do at Ridgewood! Having an Assistant Head as my main contact has been helpful. Although all the paperwork, etc. has to go through the Head, I imagine most Heads are too busy to then deal with the ongoing nature of the SLE work, so having an Assistant Head to liaise with has been great. It made me wonder too if sometimes AHs may be interested in getting SLE support in their areas of school. Of course a Head has an overview, but AHs would know about the specific needs in their areas. I didn't know if all AHs knew about how SLEs could be used, and if Heads could maybe let them know about it a bit more so they can request support, via the Head?
In terms of my own CPD, it has been brilliant. As I have worked with several different people at Campsmount, it has been great in making me adapt my coaching styles and tailoring my work to different people and their needs. I have worked with senior team, heads of faculty, heads of department, and progress managers, as well as meeting the data team. Often I have been told the name of a person, their role, and what they want their training on, so when I turn up I have to quickly adapt to the information they give me and how they operate, which has been very beneficial for my own development.
The way in which the Head let me approach it meant that the training I then delivered was suited to individual needs. I was given a ten-minute slot in an extended leadership meeting and essentially told all of ST and middle leaders what I thought I could offer. They then signed up if they were interested, and the AH and I then coordinated all the meetings and training.
Being a non-teaching member of staff has certainly given me flexibility in terms of capacity. It has meant I can fit around staff's frees at Campsmount wherever possible to try and minimise cover. I imagine that for teachers this might be more difficult.
I am now up to about my tenth session with Campsmount and have about three or four more planned. It has been manageable for me as it has taken place over a few months and has given me reflection time in between each visit to consider how best to suit my training to Campsmount. I would say for me, two schools at a time, in this format, would be optimum capacity.
I have found the impact so far hard to measure. I hope that doesn't mean there hasn't been one, it's just that I often see people for one-off sessions then they take what we have discussed and go off to action it, but I don't necessarily see or hear about the impact. Working with the Heads of Maths over a series of sessions has felt like the most impact, as they have come back each session and talked about how they have put approaches and strategies into action. I believe the impact would be most felt if the middle leaders I have worked with feel they can discuss with their line managers what they have got out of it, and the school can reflect on that holistically.
I have learned a lot from Campsmount and shared lots of resources and ideas with them. I think any SLE deployment is bound to be mutually beneficial for all parties.
Mr S Barlow
My name is Scott Barlow and I am Associate Principal at a large secondary academy in North Lincolnshire. I have been in teaching eighteen years, having worked previously in some challenging and diverse secondary schools in Hull and Huddersfield. With seven years experience of Senior Leadership and nine years experience as a Governor, I have had the opportunity to observe the changing landscape within education and be part of a successful team in managing the transition from local authority school to academy, and now to an approved sponsor with our own multi-academy trust.
Throughout my career, I have always enjoyed working with colleagues to improve the quality of teaching and learning. Through coaching and modelling sessions with staff, including staff experiencing difficulties, NQT's, RQT's and SCITT students, to facilitating middle leadership development through my work with the National College, I feel I have the experience at SLE level to make a real impact in schools. I am currently responsible for Achievements and Standards within the Academy and lead on quality assurance
Mr A Singleton
I currently work for CFBT (a nationwide trust) as a science consultant for two days a week, and this allows me to visit other schools within the trust. The main area of focus is to improve teaching and learning, and to strategize with the HoD and SLT in ways to improve their science departments. Through this role, I have also been a part of 'school to school' support programmes which have been designed to support science departments and identify areas to develop, then collaboratively work on strategies on how to improve the areas. The results from these have seen positive changes with individual teachers, the department, and have also led to changes brought about on a whole school basis too.
On the other three days a week, I work for Danum Academy as an Assistant Head of Science, with responsibilities for schemes of work and controlled assessments. I am also a lead practitioner for the school which allows me to deliver CPD sessions and support teachers to improve their teaching and their students' learning, which I am very passionate about. Working within a school allows me to continue to improve my teaching without becoming disillusioned with what teachers have to do on a day to day basis.
Previous to this, I have been a Science Manager and a Head of Year, which has given me an all-round experience of school life.
Ms N Elvin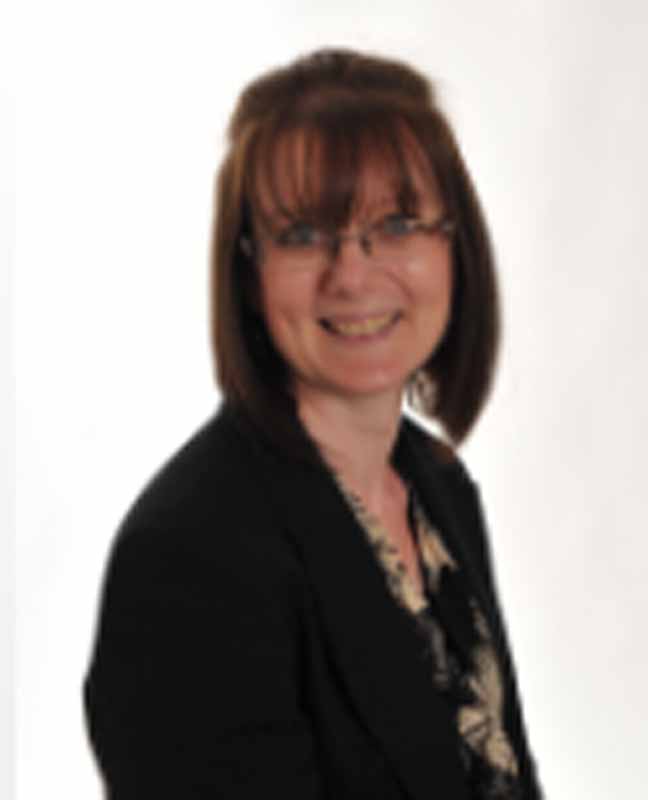 I am Assistant Head at Danum Academy, where I have worked for eighteen years. My current role is Head of Inclusion, with a focus on pupil premium, SEND, and EAL students. I have oversight of the provision for children in Care, and students within the additional resource centre, for the children who are deaf or have a hearing impairment. I have experience of managing these areas at a senior level and, in recent years, have implemented projects to improve the use of learning support and teaching assistants, ensure that pupil premium has impact, meeting the challenges of new arrivals to the school who have English as an Additional language, and adapting to the demands of the new SEND code of practice.
Miss H Tredgett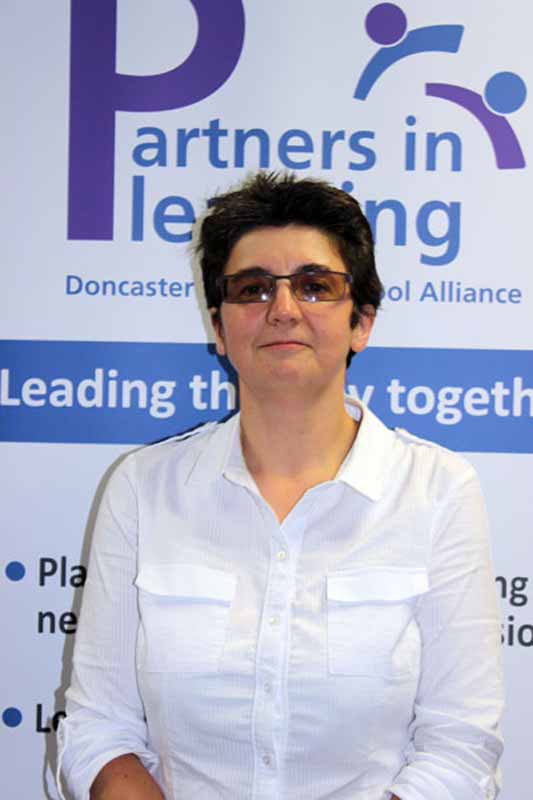 I have held several positions at Hungerhill School, including Head of Biology, Key Stage 4 Science Coordinator, Gifted and Talented Coordinator, and Joint Curriculum Leader for Science.
I believe that, as teachers, in providing high quality teaching episodes, we will create better progression routes for all students. By helping colleagues to improve, and by learning from their strengths and weaknesses, we can hopefully help students leave formal education with sound qualifications as well as having a 'passion for learning'. Hopefully my expertise, experience, and commitment will enable me to share innovative practice with, and learn from, collaborating with colleagues across a range of schools. Line-managing others has benefitted and improved my own teaching, as I have learned new teaching techniques as well as improving my interpersonal skills. I hope to work with colleagues with different levels of experience across various schools, and share good practice as well as my enthusiasm for the profession.
Mrs M Wilson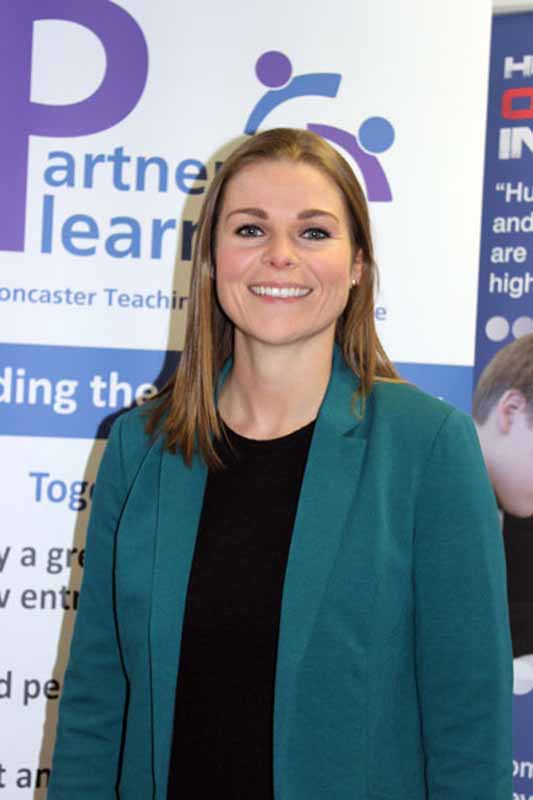 I have been in the teaching profession for ten years. I have held a position of responsibility for seven of these years, firstly as the Key Stage 3 Coordinator for Science, followed by Joint Curriculum Leader, and now as the Curriculum Leader. I am a very motivated individual who genuinely wants the best for all students from all backgrounds. I thoroughly believe the phrase 'there is no I in team,' and feel that, if we can work together across schools by offering school-to-school support, that science education for youngsters can only improve. I have recently co-led on a science good practice day and I am currently involved in the development of a science network for Doncaster. I am also a member of the school QA team. I have strengths in long term planning and team building.
Mrs M Rock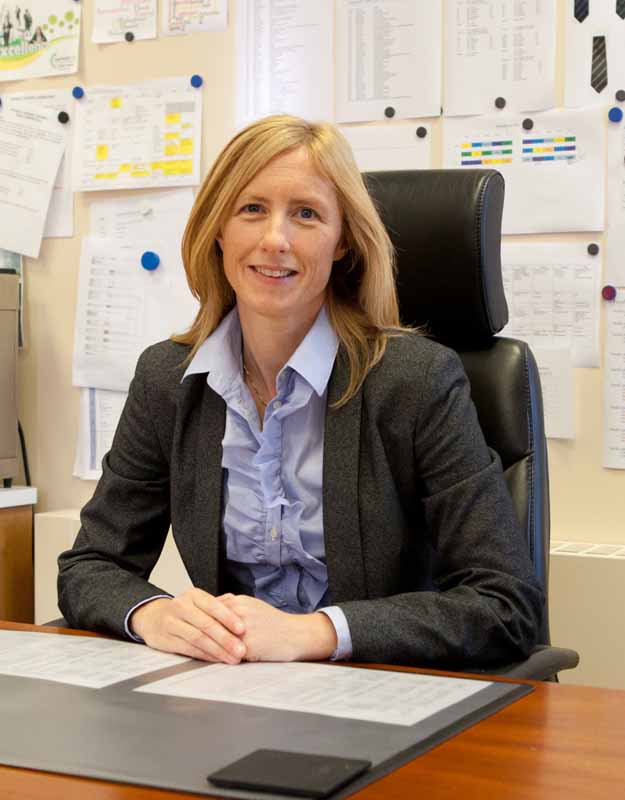 I am currently Vice Principal at South Axholme Academy, with responsibility for T&L. Prior to commencing this post in September 2015, I was the headteacher of a successful and over-subscribed school in Doncaster. During my period of headship, the Hayfield School celebrated the highest results in the school's history, as well as securing a highly positive Ofsted Inspection outcome. I currently provide support to headteachers, senior leadership teams, and middle leaders in both secondary and primary phase on all aspects of school improvement.
Miss V Williamson
For the past three years I have been the Curriculum Coordinator for maths at Hungerhill School, working closely with the Joint Curriculum Leaders. During this time, I have been lucky enough to work in a successful department that consistently achieves strong GCSE results. I have a range of responsibilities within the department; these include organising bespoke intervention for students across both key stages, transition from pyramid schools, line managing and coaching staff, and updating resources.
In addition to having responsibilities within the department, I also have a whole school role that involves teaching and learning across the curriculum; I have a real passion for working with others to improve the quality of teaching and learning and this role enables me to do so, working closely with both trainee teachers and fully qualified, experienced teachers. I have particularly enjoyed being a lead mentor for the trainee staff this year as it has led me to work closely with all NQTs, from a general role in delivering training and an individual roll as an Induction Tutor, to working with and guiding other mentors in the school.
My experience is quickly broadening in a wider capacity within the community as last year I was fortunate enough to visit another Secondary school to work with and help develop their NQTs and I hope to continue with this throughout my career.
Miss N Crowder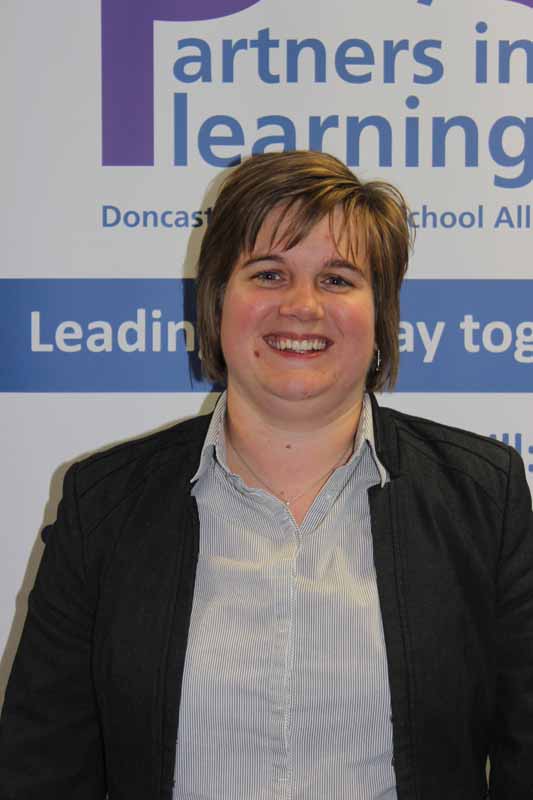 In my third year of teaching I was appointed as Head of Music at Hungerhill School. After successfully moving the department forward within a couple of years, I then took on the role of Curriculum Leader for Performing Arts, a position I have now held for over five years. It has been a challenging role, working with a diverse team of specialist and non-specialist teachers in this area, but one I thoroughly enjoy.
I am passionate about being in the classroom and bringing out the best in students. I firmly believe that all students can succeed; it is down to us, as teachers, to figure out how! With this in mind, I am convinced that collaboration and shared good practice are the best ways of continuing to develop as a teacher. Many music and performing arts departments are small, in some cases just one person, and so school to school support offers the perfect opportunity to learn from each other, and for us to come together to give students the best possible experiences of learning.
Mr C Booth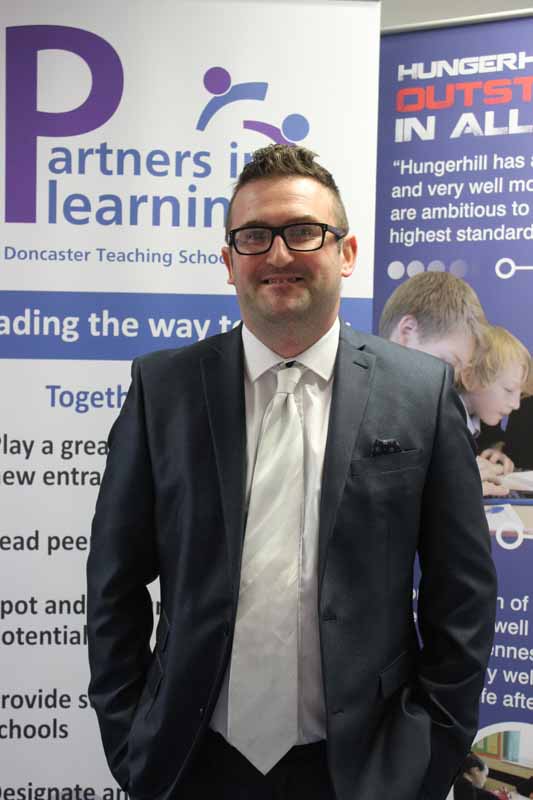 I am Head of Humanities at Hungerhill School and have worked to improve the quality of teaching and learning, and to raise the profile and popularity of Geography and History. During my fourteen years as a teacher, I have had the opportunity to work closely with NQTs and SCITT students to support the development of teaching and learning. In the role of an induction tutor, I had the opportunity to work closely with colleagues to promote the sharing of ideas and practice, and see first-hand the benefit of coaching and mentoring to support colleague professional development. I am looking forward to the SLE experience and am excited to have the chance to work across schools in Doncaster.
Mr J Ryan
Over the last five years, I have been working within a very successful science department at Hungerhill School. This has allowed me to take key roles in developing lessons and assessments which are rigorous and allow progress to be made against key learning outcomes. I take a keen interest in the pedagogical developments, and have worked closely with ITT, NQT, and RQTs to develop their abilities in the classroom, supporting them to improve in both a mentor role and also as a coach. Teaching is the thing that really excites me. Through this, I believe that I am able to engage and deliver content which enables impact in the classroom. I think it is vitally important that all students, regardless of background or post code, are able to access the very best provision and education, and I hope that, through my work as an SLE, I can support this within the local area to ensure the best possible outcomes for all of our students.
Miss R Ward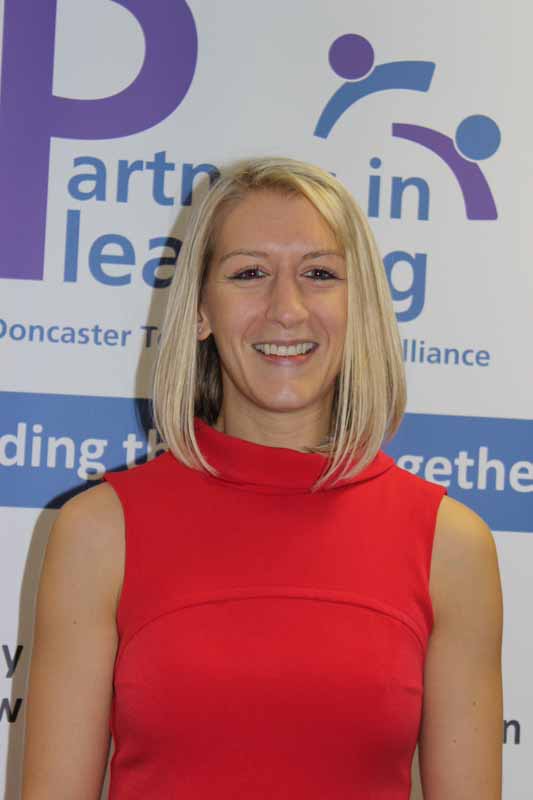 I am in the fortunate position of being a science teacher at Hungerhill, where I have worked for a number of years and where I have had various job roles in this time. My first leadership experience was as Head of KS3 Science, which has given me experience in leadership of curriculum and NQT/RQT development through mentoring and line management. I then became Head of Enrichment, which was a brand new initiative at Hungerhill. This gave me the chance to lead my own department and team, whilst still teaching the subject I love. My current role is Assistant Director of Teaching School with specific responsibility for planning and leading our School Direct programme, which starts in September 2016. My biggest passion is raising standards of Teaching and Learning. I am highly motivated as an SLE to help drive change and improve standards in Doncaster schools as well as my own, so that all Doncaster students enjoy and benefit from the same high-quality education.
Mr L Hamshaw-Hart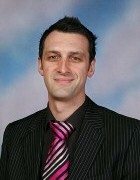 I have taught in secondary schools in the East Riding for almost twenty years. I have been an Assistant Headteacher at Beverley Grammar School for the last five years, with specific responsibilities for leadership of the curriculum and Data.
I have expertise in designing the curriculum to improve outcomes for schools. Within my own school, I have implemented a number of alterations to the curriculum which have led to the school achieving its best ever GCSE results; results which were the best in the LA, and significantly better than the National picture. Most recently, the changes implemented have led to the school achieving its best ever figures for Value Added.
Alongside this, I have introduced a range of systems and procedures, covering such aspects as data management, internal accountability, and reporting to governors and external stakeholders that further support the action of a successful school.
I am committed to ensuring that all students experience high quality provision, which enables them access to a range of opportunities in the next stage of their education, employment, or training. This drive has led to the school having consistently exceptionally low NEET figures, in particular a NEET percentage of 0% for the last two Year 11 cohorts.
In addition to my work within school, I am the chair of the Beverley Local Area Partnership, an organisation of local schools, colleges, and other educational professionals that work to improve educational provision in the Beverley Area. I represent the Beverley locality at the Local Authority's Education Strategy Group, and the Local Authority's Operational Group, whose remits are to improve provision across the entire East Riding educational landscape. Also, I am the chair of the Local Authority's Alternative Learning Group, whose focus is to improve access to vocational based learning for 14-16 year olds.
I am able to support schools in curriculum design and modelling, using collaborative partnerships to ensure valid pathways for all students, creation of timetables, design, and implementation of accountability systems, creation of assessment frameworks, use and development of data management systems, data analysis training, CEIAG, and strategies to reduce NEETs.
Mr E Vickerman
I am currently the Deputy Headteacher at Beverley Grammar School, responsible for teaching and learning, and standards.
I have a deep knowledge, and experience of, in school transformational leadership, placing students at the heart of decision-making. I have experience of supporting schools, in particular schools that 'require improvement' to ensure that they are at least 'good'. I have particular strengths in assisting leaders in schools to create workable systems and solutions that result in not only accountability measures being implemented across the school, but also a whole school rise in the standard of teaching and learning. I also have experience of dealing effectively with exceptionally difficult leadership problems across an organisation.
I am able to assist with leadership at all levels within the organisation, focusing on practical and workable strategies for all staff. Having worked in a number of schools, I understand the challenges faced by organisations when pressures are placed upon them.
I have a track record of exceptional personal outcomes for students, ensuring that schools deliver exceptional progress to students.
I was one of the first Specialist Leaders of Education in the country and, in addition to this, in 2009, I was named 'Outstanding New Teacher of the Year' at the National Teaching Awards. I have been a judge for the National Teaching Awards and I am deeply committed to the teaching profession. I am fully abreast of all national strategies and I have experience of working at a national level on policy development and implementation.
Miss R Wetton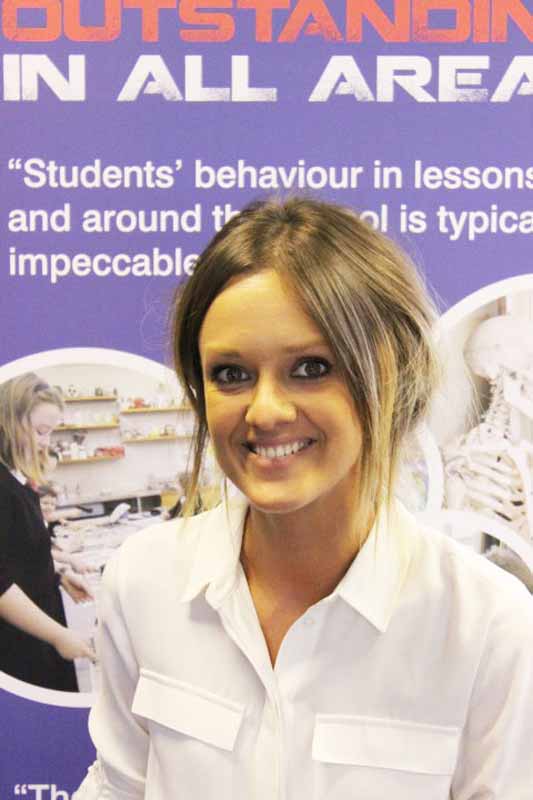 I am currently the Curriculum Leader of English at Hungerhill School, and have spent the last five years working towards this position, from NQT, to KS3 Co-ordinator and, finally, Assistant Curriculum Leader of English. Throughout this time, I have maintained a strong focus on developing and improving teaching and learning, both within the English department, and throughout the school. I find great passion in building strong working relationships with colleagues, in order to drive towards a shared goal. Through building confidence in others, we ultimately improve the experiences that our young people have, thus impacting the progress they make. Over the last two years, I have started to work with colleagues from other schools across Doncaster, sharing best practice with them and working collaboratively towards improving provision for all. The main foci of these partnerships has been to improve teaching and learning, build confidence in practitioners, prepare for the new specifications, and develop marking and assessment processes in order to have the highest impact.
Mr M Scott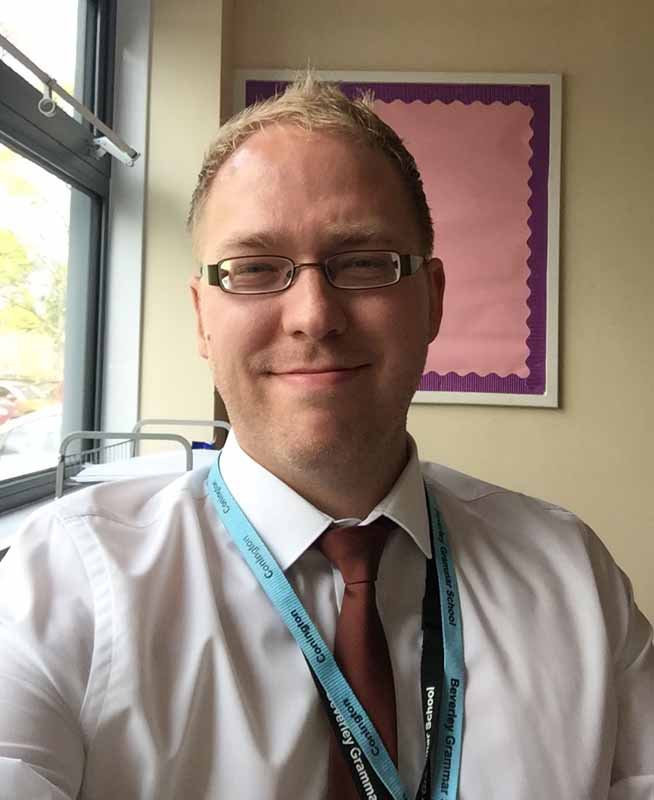 I have been teaching for seven years as a Science and Physics teacher. Since completing NQT, I have been heavily involved in pastoral work in schools. I have been a Head of Year, Head of House, Director of Transitions, and now Assistant Headteacher: Personal Development, Behaviour, and Welfare. I have taught at two schools in Beverley and Leeds with very different mixtures of students. This has given me a good understanding of the varying barriers to learning for different types of students. More recently, my work has been to continue to improve systems in Safeguarding and Behaviour to ensure strategic intervention is embedded within the school. I am currently collaborating with Hornsea School and Hessle Federation to look in-depth at ways to improve attendance and attitudes to learning.
I enjoy working with departments and coaching individual members of staff to improve their behaviour management.
I currently line manage the whole of the student support team and thrive in leading my team on the vision I have for pastoral support in school. I also enjoy assisting staff in dealing with our day to day challenges.
Mrs E Shakespeare
I am currently Assistant Headteacher at The McAuley Catholic High School, responsible for teaching and learning. My SLE expertise area is leadership, particularly self-evaluation and improvement planning. I have experience in both delivering and supporting others to plan, monitor, and evaluate a range of CPD initiatives, including INSET, action research, and coaching and mentoring. Working with colleagues to develop the effectiveness of formative assessment is a particular passion of mine, due to the immediate and measurable impact it has on student progress. I am very enthusiastic about collaboration between schools and look forward to the challenge and opportunities being an SLE will bring.
Mrs L Chapman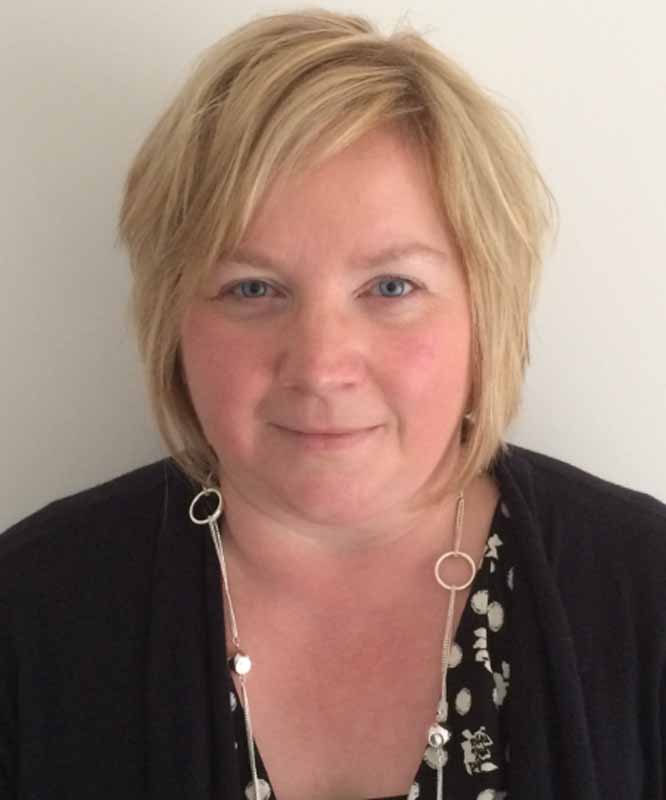 I currently work at Campsmount Academy in the role of Head of Mathematics, alongside a whole school role as Associate Leader of Teaching and Learning. I was also previously an AST, carrying out all of my work in schools across Doncaster.
In my role as Associate Leader of Teaching and Learning, I have worked with staff to help them to become the best that they can by way of coaching and whole school training, equipping them with the necessary tools to deliver outstanding lessons. It is fulfilling to see staff improve relationships with students and see a visible increase in their own job satisfaction by helping them to work smarter.
In my role as Head of Mathematics, I have also developed a new curriculum with key assessment and progress work, ensuring that every student from Year 7 upwards is being suitably challenged in order to meet and exceed expected targets. This past year I have worked on ensuring lesson delivery is consistent across the department, and, therefore, all students are receiving the same high quality of lessons.
It is important that we ensure that our fellow professionals are equipped with the correct tools to deliver good/outstanding teaching in all of our schools throughout the authority, as students have the right to receive the highest possible standard of education regardless of the school they attend. It is crucial that we share our knowledge and support each other in order to do this.
I am looking forward to working with fellow professionals as we all develop our new curriculums and ensure that the students in our schools receive the best education they can.
Miss M Winters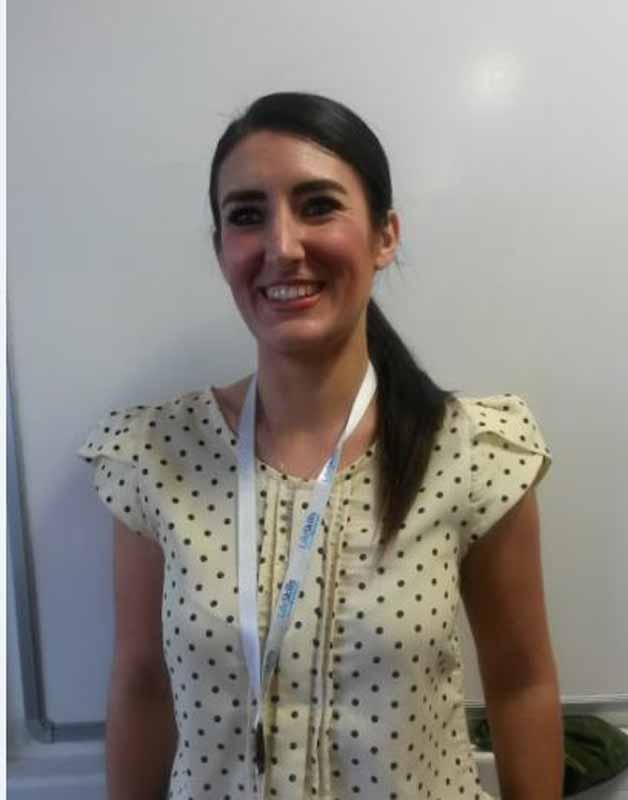 I am currently working at Campsmount Academy with Middle Leadership roles as Associate Leader in Teaching and Learning, and Progress Leader for Year 11.
I am a classroom teacher of Ethics, Philosophy, and Spirituality, where I have developed my own outstanding teaching, a skill which I use to support and encourage excellent practice amongst colleagues across the school. I will apply this within my SLE area of expertise, empowering learners through PSHE, SMSC, and British Values, so as to ensure students have memorable and valuable learning experiences. These will allow them to develop transferable skills and knowledge for school life and beyond.
A key focus of my work is to ensure students access an holistic curriculum, preparing them for all aspects of life in modern Britain. I have responsibility for 'Alternative Curriculum' days at Campsmount, where students follow a comprehensive, five year programme of study meeting PSHE and SMSC criteria, and promoting British Values. I am experienced in managing the planning, preparation, and logistics of these days in relation to students, school staff, and representatives of external agencies.
I am committed to collaborative working and the benefits of sharing best practice amongst educationalists. I am really looking forward to opportunities in this aspect provided by the SLE role.