SLE Pen Portraits
Helen Redford-Hernandez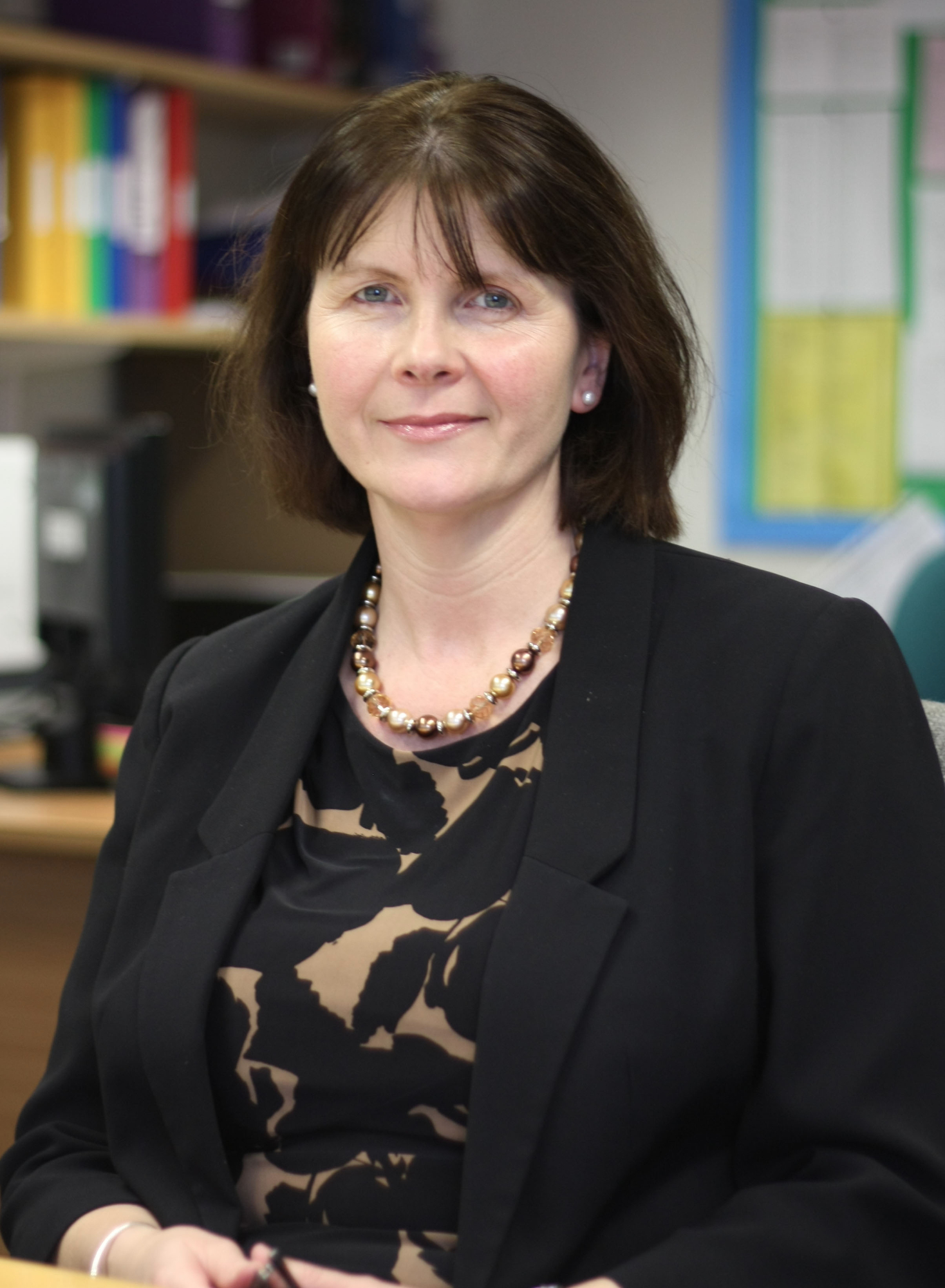 Designation: NLE
I have been the Headteacher of Hungerhill School in Doncaster for the last three years. Hungerhill School is a mixed comprehensive (11-16 years) with more than 1100 students. It is a high performing school, having been graded as outstanding in October 2012. The school continues to secure exceptional outcomes with all groups of children making outstanding progress. Last year, the school secured Teaching School as well as National Support School status. Designated as a National Leader of Education and Pupil Premium Reviewer, I also support a number of secondary and primary schools through the Teaching School Alliance, Partners in Learning. I have held a number of leadership posts in other Local Authorities, including Head of School in an 11-18 Federated Academy and MFL Advisory Teacher in Nottinghamshire Advisory and Inspection Service. My particular subject expertise is MFL and I worked for many years as a Specialist Lecturer on the ITT course at the University of Nottingham. Before becoming a teacher, I qualified as a Management Accountant for a large steel company in Sheffield.
Lucie Pond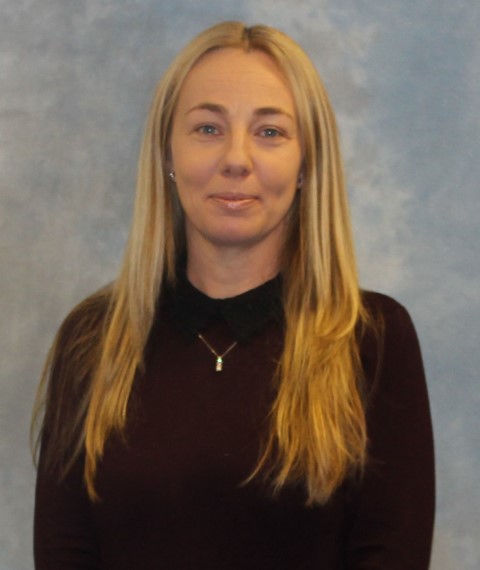 ​Designation: Director of Secondary Teaching School
It is my firm belief that teaching and learning should drive school improvement and that, through collaboration, we can enhance the quality of provision for all students across Doncaster. In my role as Director of Teaching School, I am working with a diverse range of schools from all phases, to develop a school-led support system, which improves outcomes for all children. My previous roles as Advanced Skills Teacher and Assistant Headteacher for Teaching and Learning have allowed me to contribute towards the outstanding judgement that Hungerhill received in in October 2012. Since then, I have been heavily involved in working across a number of local schools, in developing aspects of teaching and learning and system leadership.
Gavin Chappell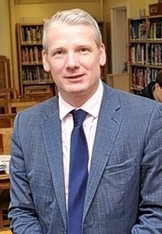 I have worked in senior leadership for the vast majority of my career. Originally an Economics teacher I served as an Assistant Headteacher in two large 11-18 schools, responsible for curriculum/timetable, assessment and training/leadership school status. I first became a headteacher, after a period of secondment, in a small category 4 school which we supported to come out of special measures. I am currently in my third year as headteacher of Beverley Grammar School (an all-boys comprehensive) where we have secured outstanding results. As an LLE I am lucky enough to have been involved in supporting other schools in a variety of circumstances. I am the current chair of the East Riding Secondary Headteachers' group –which is an active body who facilitate both informal and formal peer to peer support. Originally from Lincolnshire I graduated from Leeds University before taking my PGCE at Hull and embarking upon ten years in Essex schools.
Sarah Thompson
​I have worked in schools for over 20 years, starting as a mathematics teacher. I was Assistant Headteacher at a large 11-16 school, responsible for curriculum/timetable, IT and finance before joining South Axholme Academy in 2010 as Deputy Headteacher. I have experience of working in 4 Local Authority areas across the country. I have been Principal at South Axholme Academy for 3 years and Head of Trust for 2 years. I am a LLE (Local Leader of Education) and Chair of the North Lincs Secondary Heads and Principals group. I have been instrumental in promoting outreach work and peer support within my area, helping to set up the Peer to Peer review system now in place in North Lincs. As CEO of a multi academy trust, I also have experience of working with leaders in primary and also alternative provision.
SCOTT Barlow
My name is Scott Barlow and I am Associate Principal at a large secondary academy in North Lincolnshire. I have been in teaching eighteen years, having worked previously in some challenging and diverse secondary schools in Hull and Huddersfield. With seven years experience of Senior Leadership and nine years experience as a Governor, I have had the opportunity to observe the changing landscape within education and be part of a successful team in managing the transition from local authority school to academy, and now to an approved sponsor with our own multi-academy trust.
Throughout my career, I have always enjoyed working with colleagues to improve the quality of teaching and learning. Through coaching and modelling sessions with staff, including staff experiencing difficulties, NQT's, RQT's and SCITT students, to facilitating middle leadership development through my work with the National College, I feel I have the experience at SLE level to make a real impact in schools. I am currently responsible for Achievements and Standards within the Academy and lead on quality assurance
Sarah Caddell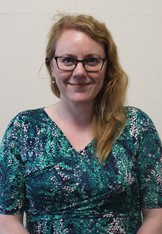 I have taught in the East Riding for nearly twenty years, during which time I have been both a Head of Year and a Curriculum Leader. Having led a core department from requiring improvement to now having outstanding outcomes, I feel that I can share this experience and knowledge widely across a range of schools. The fundamental changes that my department have developed and embedded across Key Stages 3, 4 & 5 have enabled students to thoroughly understand and enjoy mathematics. This produced exceptionally high attainment for students at our school in mathematics. I feel strongly that the teaching profession is at its finest when we support and share skills. This leads directly to improved support and development of our students, enabling them to continue on to successful and fulfilling careers of their own. Having worked locally to support another maths team within a school that was deemed as requiring improvement, I have assisted the leadership and the teaching team to raise standards. This required a rigorous review of all aspects of their approach, including lesson observations, work scrutiny, data analysis, policy reviews, assessment structures and student voice feedback. I am fully committed to helping other schools in order to raise standards as well as improving outcomes for young people within the education system.
Linsey Chapman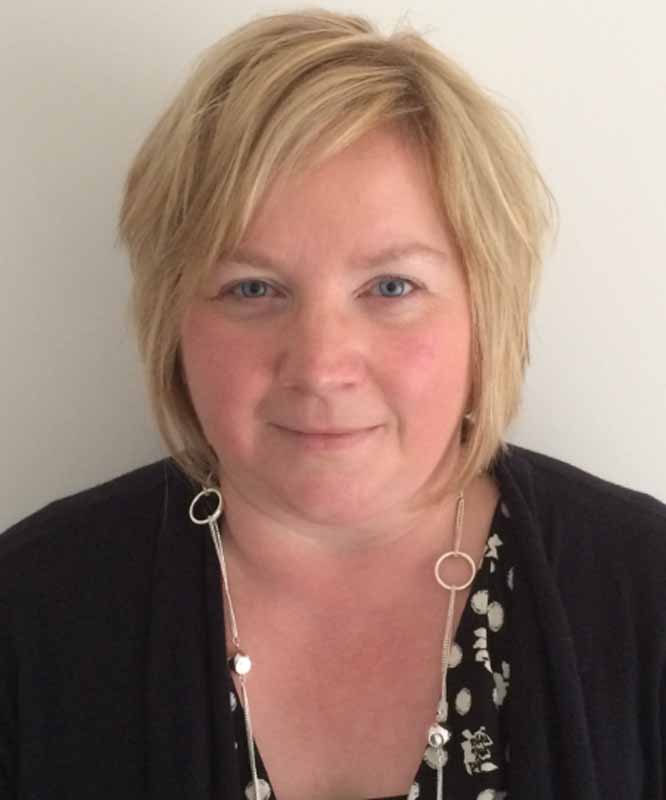 I currently work at Campsmount Academy in the role of Head of Mathematics, alongside a whole school role as Associate Leader of Teaching and Learning. I was also previously an AST, carrying out all of my work in schools across Doncaster.
In my role as Associate Leader of Teaching and Learning, I have worked with staff to help them to become the best that they can by way of coaching and whole school training, equipping them with the necessary tools to deliver outstanding lessons. It is fulfilling to see staff improve relationships with students and see a visible increase in their own job satisfaction by helping them to work smarter.
In my role as Head of Mathematics, I have also developed a new curriculum with key assessment and progress work, ensuring that every student from Year 7 upwards is being suitably challenged in order to meet and exceed expected targets. This past year I have worked on ensuring lesson delivery is consistent across the department, and, therefore, all students are receiving the same high quality of lessons.
It is important that we ensure that our fellow professionals are equipped with the correct tools to deliver good/outstanding teaching in all of our schools throughout the authority, as students have the right to receive the highest possible standard of education regardless of the school they attend. It is crucial that we share our knowledge and support each other in order to do this.
I am looking forward to working with fellow professionals as we all develop our new curriculums and ensure that the students in our schools receive the best education they can.
Nicola Crowder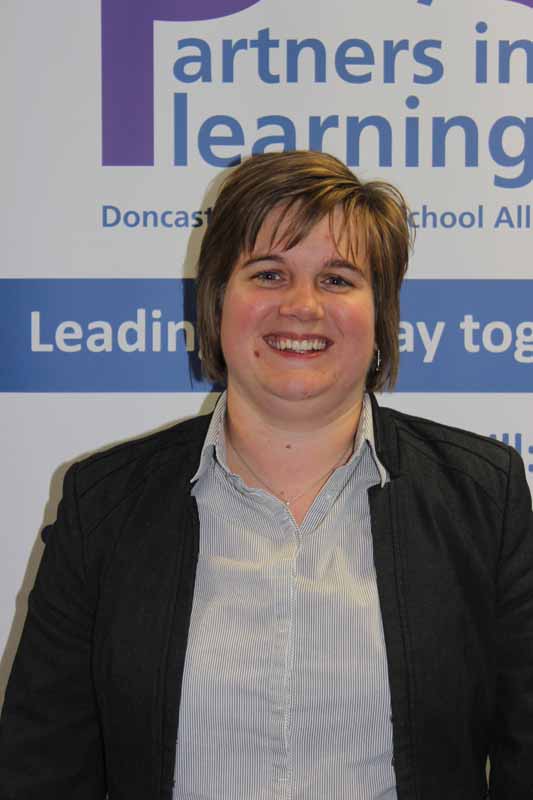 In my third year of teaching I was appointed as Head of Music at Hungerhill School. After successfully moving the department forward within a couple of years, I then took on the role of Curriculum Leader for Performing Arts, a position I have now held for over five years. It has been a challenging role, working with a diverse team of specialist and non-specialist teachers in this area, but one I thoroughly enjoy.
I am passionate about being in the classroom and bringing out the best in students. I firmly believe that all students can succeed; it is down to us, as teachers, to figure out how! With this in mind, I am convinced that collaboration and shared good practice are the best ways of continuing to develop as a teacher. Many music and performing arts departments are small, in some cases just one person, and so school to school support offers the perfect opportunity to learn from each other, and for us to come together to give students the best possible experiences of learning.
Mike Dougherty
Having been a Head of Year and a Head of Drama in the North West and a consultant tutor on Chester College's PGCE course, I moved across the Pennines to take the Head of Performing Arts role at Hall Cross. I was one of the first Tomorrow's Heads participants and have worked with schools across the region on reviewing curriculum provision and supporting Middle Leaders in developing their own departments. During my time at Hall Cross, the department has grown and results have significantly improved as a result of methodical implementation of action planning and reviewing our journey collectively as a team to realise our vision. I continue to work with trainee teachers and we are the lead school for subject specialist training within Drama, Music and Dance. We are the first Artsmark school in the area under the new framework and support other schools with their Arts Award provision and on their own Artsmark aspirations. I represent secondary schools on the Doncaster Cultural Education Partnership and my team lead on Dance, Music and Drama networks in the area where openness, support and sharing of resources is our driving force to support outcomes for all young people across Doncaster.
Kirsty Field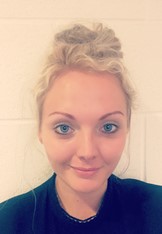 ​In my current role as Progress Leader, I sustain strong rapports with all students and staff. I manage and support a team of six members of staff, providing support, guidance and mentoring where necessary. The nature of the role has developed my professional conduct, allowed me to vary my leadership style to suit all contexts. As part of my position, I regularly attend and chair CAF meetings, complete work scrutiny across all departments, conduct regular learning walks (for both academic progress and attainment monitoring), analyse data and strategically implement intervention to promote progress across the year group. The ECM agenda has been pivotal in my decision making when designing personalised provisions for students. These allowed them to make required progress and further develop those who needed challenging to achieve above target grade outcomes. As Leader of Literacy, I was required to research and embed various strategies across the academy. In a short period of time, I have successfully implemented a literacy focus for each half term. Initially, the literacy focus was primarily implemented during form time. This then progressed to the English Department before being embedded across the academy. The aim was to improve written accuracy across the academy and have a measurable impact from the use of baseline assessment. Also, developing interschool challenges and encouraging students to compete in national competitions has been both successful and rewarding. Fourteen students have been published by Young Writers and a student placed first at a national competition let by the University of Leeds; ARTiculation. The culmination of my experiences have allowed me to demonstrate a variety of skills and qualities that I can utilise as an SLE. I have excellent personal management skills that have been established throughout my career. Being an ITT Mentor, utilised my coaching and mentoring skills. I offered constructive reflections, set targets and review performance. This shows a willingness to take responsibility and the presence of mind to deal with changing and dynamic situations. I am a reflective, resilient practitioner who strives to improve and develop my teaching; an essential attribute for a leader and ideal candidate for this role. Being adaptable, I work well both independently and as part of a team. The networking community has particularly attracted me to the SLE post, as I firmly recognise the importance of sharing best practice. I would thrive on the opportunity to progress in my career and develop further as a teacher and a leader. Being highly self-motivated, committed and determined, I can offer an energetic and enthusiastic attitude towards work. I strive to ensure that all students' needs are met, enabling them to maximise their life-chances, and to help drive the school forward.
Lee Hamshaw-Hart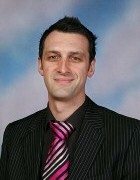 I have taught in secondary schools in the East Riding for almost twenty years. I have been an Assistant Headteacher at Beverley Grammar School for the last five years, with specific responsibilities for leadership of the curriculum and Data.
I have expertise in designing the curriculum to improve outcomes for schools. Within my own school, I have implemented a number of alterations to the curriculum which have led to the school achieving its best ever GCSE results; results which were the best in the LA, and significantly better than the National picture. Most recently, the changes implemented have led to the school achieving its best ever figures for Value Added.
Alongside this, I have introduced a range of systems and procedures, covering such aspects as data management, internal accountability, and reporting to governors and external stakeholders that further support the action of a successful school.
I am committed to ensuring that all students experience high quality provision, which enables them access to a range of opportunities in the next stage of their education, employment, or training. This drive has led to the school having consistently exceptionally low NEET figures, in particular a NEET percentage of 0% for the last two Year 11 cohorts.
In addition to my work within school, I am the chair of the Beverley Local Area Partnership, an organisation of local schools, colleges, and other educational professionals that work to improve educational provision in the Beverley Area. I represent the Beverley locality at the Local Authority's Education Strategy Group, and the Local Authority's Operational Group, whose remits are to improve provision across the entire East Riding educational landscape. Also, I am the chair of the Local Authority's Alternative Learning Group, whose focus is to improve access to vocational based learning for 14-16 year olds.
I am able to support schools in curriculum design and modelling, using collaborative partnerships to ensure valid pathways for all students, creation of timetables, design, and implementation of accountability systems, creation of assessment frameworks, use and development of data management systems, data analysis training, CEIAG, and strategies to reduce NEETs.
Ruth Hartley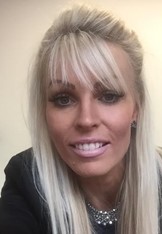 ​I am currently Vice Principal at Campsmount Academy with responsibility for Teaching and Learning, CPD and Quality Assurance across the Academy. I have previously worked in two other Doncaster secondary schools and have also been an Advanced Skills Teacher in Science. As part of my role I work collaboratively and effectively with colleagues to improve the quality and consistency of teaching. This is done through coaching and mentoring individuals and whole departments through individualised and whole school Continued Professional Development (CPD). Due to my very successful line management of a number of departments in school including Science, ICT, PE, Art, Drama over two years and demonstrating significant impact on student outcomes I now have responsibility for leading EBAcc subjects (History, Geography, MFL, RE). Here are some examples of processes which I have implemented and have shown an excellent track record of improving outcomes for students. Curriculum mapping, including advice on appropriate option selection for individuals to ensure students are on the most suitable pathway. Working as a lead learner with heads of faculty to secure improved practice and effective teaching and learning strategies in their subject area. This has involved looking at subject schemes of work and ensuring all staff, including teaching assistants are planning appropriately to cater for all groups of learners from pupil premium, SEND, high, mid and low ability. As part of this I introduced a whole school strategic seating plan which identifies barriers to learning and enables staff to plan highly effective intervention strategies to ensure accelerated progress for all learners. Achieving the National Professional Qualification for School Leaders (NPQSL), has provided me with a toolkit of many styles creating a vehicle for developing staff members. I have worked with a number of colleagues outside my own school, both in primary and secondary where I have shared a number of new developments for T&L. I continue to relish my job and remain passionate about enabling students to attain the very best life chances possible. I feel strongly that it must never be forgotten that every senior leadership decision must ensure that student outcomes are absolutely central to the thinking behind it.
Sue Hunt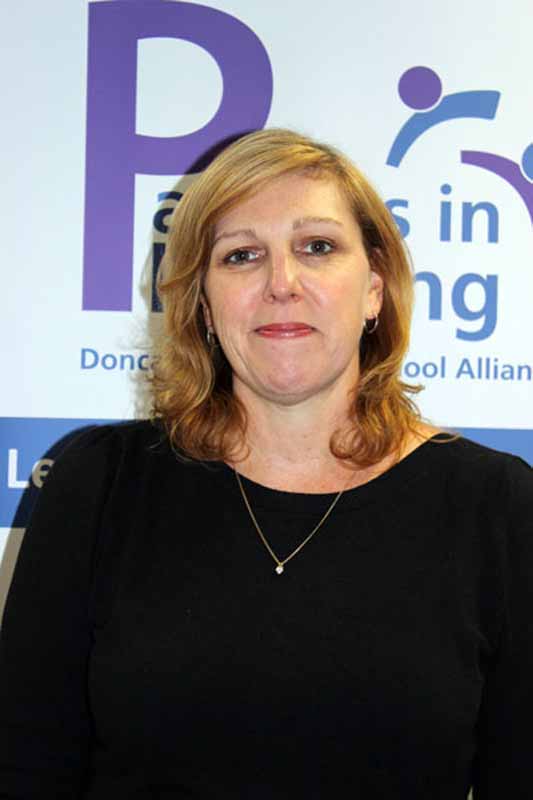 For the last five years I've worked as the Curriculum Leader for English at Hungerhill School. During a period of constant change and upheaval, I've worked with my department to improve teaching and learning, and stabilise results by ensuring consistency of practice and assessment. Recently, appointed as an Associate Assistant Head with a responsibility for Literacy and Numeracy, I am looking to raise the profile of literacy across the school in order to encourage all students to reach their full potential in reading, writing, and speaking and listening. Over the past year, I have been involved with a number of secondary schools offering school-to-school support in English departments and have found this particularly interesting and satisfying. My main focus has been supporting the review of KS4 resources in view of the new specifications, and developing cohesive long term planning. However, it's with this in mind that I now turn a spotlight on KS3 to ensure that teaching in the foundation years is rigorous and robust. Over the past year, I have been involved with a number of secondary schools offering school-to-school support in English departments and have found this particularly interesting and satisfying. It's the mutual sharing of ideas and practice that can make a difference to the students and ensure that we all give our best to secure their futures.​
Sarah Jackson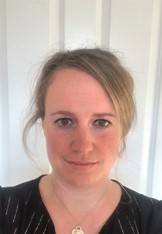 With experience from contrasting schools in London and the East Riding, I am committed to raising outcomes for all learners. I have focussed both on curriculum development in Science, and developing future generations of teachers across a range of subjects through working with local ITT institutions and supporting NQTs. In particular, I have experience in auditing training needs and developing bespoke programmes to address these with beginning teachers. Within Science, I have improved outcomes through the construction of strong systems and processes, such as curriculum maps and tracking, to improve the quality of teaching, learning and assessment. This has been particularly important with the introduction of the new specifications. I also have whole-school experience of leading CPD by developing and facilitating TLC sessions to promote evidence-informed practice across departments as well as running stand-alone specific CPD opportunities. In addition, I have worked with individual curriculum leaders to further develop their teaching practice and departmental structures.
Rachel Kerrigher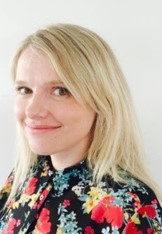 I have been in the teaching profession for ten years and have held a position of responsibility for seven of these years, firstly as the Key Stage 4 Coordinator for English, followed by Whole School Literacy Coordinator and then Associate Leader of Teaching and Learning at Campsmount, where I have been responsible improving the quality of Teaching and Learning across the Academy. I have a lot of experience of supporting staff and this is an aspect of my job which I truly enjoy. This experience ranges from working with trainees, NQT's, RQT's, RI staff and staff wanting to move to outstanding. My current role is Head of English at South Axholme. I am a highly motivated individual who simply wants the best for all students. I believe that every student is capable of succeeding; we simply have to find the best way to engage them and allow them to flourish. Collaboration therefore is crucial; I am certain that sharing good practice and building capacity is key. I am therefore looking forward to the SLE experience and am excited to have the chance to work across schools in Doncaster, improving the quality of Teaching and Learning.
Faye Marshall
​I am currently Director of English and Literacy at The McAuley Catholic High School. Over the past three years I have worked to improve outcomes for our students, and to develop and improve teaching and learning within the department whilst implementing robust systems to ensure staff are supported whilst improving provision for all. I have worked with departments from other schools as we develop our curriculum to support new specifications, and am keen to continue this to ensure we can work together to improve life chances for students throughout our area. My involvement in developing teaching and learning, and assessment throughout school has enhanced my philosophy that it is only through sharing our knowledge and experience that we can continually improve our students' futures.
Stacey Parker-Browne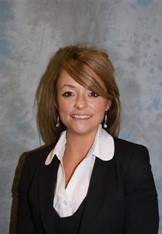 ​I believe that it is essential that every child, regardless of their personal circumstances is entitled to the highest quality of provision and I hope that, through working collaboratively with local schools we can improve outcomes for students across Doncaster. I am currently Assistant Headteacher at Hungerhill School and have been responsible for Teaching and Learning since 2014. My expertise is improving teachers to secure outstanding provision in the classroom. I have developed a learning culture where teachers constantly challenge students with the very highest expectations, monitor progress and secure outstanding outcomes. I have had the opportunity to work across a number of local schools, in developing aspects of Teaching and Learning and system leadership. An exciting part of my role has been developing outstanding provision for ITT, NQT and RQTs. I lead by example and have consistently secured outstanding outcomes for the students I teach. Prior to commencing this post I was the curriculum leader of ICT and Business Studies. During this period, the department celebrated some of the highest results in the school for four consecutive years which significantly contributed towards whole school progress measures. I am delighted to be working with colleagues across Doncaster as I believe to truly improve outcomes we must learn from each other and work collaboratively to share our expertise and support each other to raise standards for all students. Participating in system leadership enables me to further share my expertise with colleagues beyond my school and provides me with the opportunity to influence outcomes across Doncaster.
Maria Rock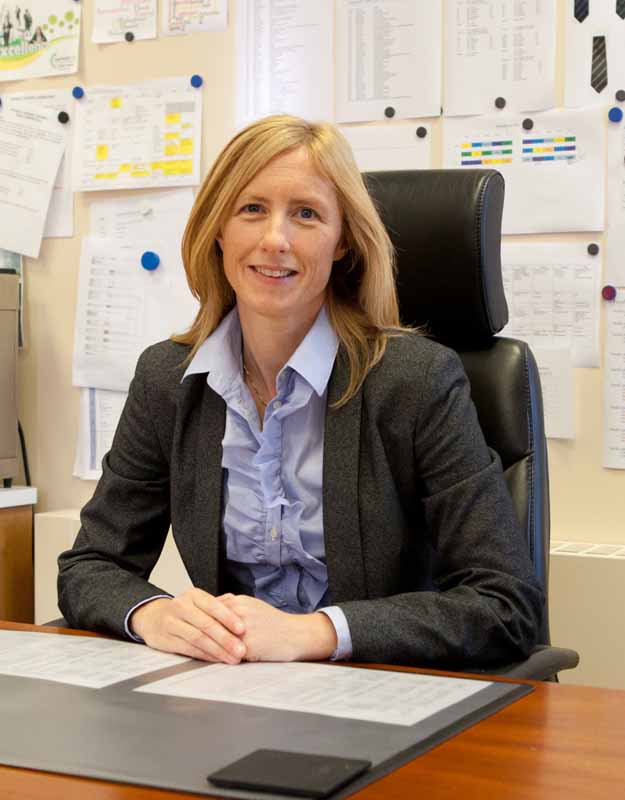 I am currently Vice Principal at South Axholme Academy, with responsibility for T&L. Prior to commencing this post in September 2015, I was the headteacher of a successful and over-subscribed school in Doncaster. During my period of headship, the Hayfield School celebrated the highest results in the school's history, as well as securing a highly positive Ofsted Inspection outcome. I currently provide support to headteachers, senior leadership teams, and middle leaders in both secondary and primary phase on all aspects of school improvement.
John Ryan
Over the last five years, I have been working within a very successful science department at Hungerhill School. This has allowed me to take key roles in developing lessons and assessments which are rigorous and allow progress to be made against key learning outcomes. I take a keen interest in the pedagogical developments, and have worked closely with ITT, NQT, and RQTs to develop their abilities in the classroom, supporting them to improve in both a mentor role and also as a coach. Teaching is the thing that really excites me. Through this, I believe that I am able to engage and deliver content which enables impact in the classroom. I think it is vitally important that all students, regardless of background or post code, are able to access the very best provision and education, and I hope that, through my work as an SLE, I can support this within the local area to ensure the best possible outcomes for all of our students.
Rachel Ryan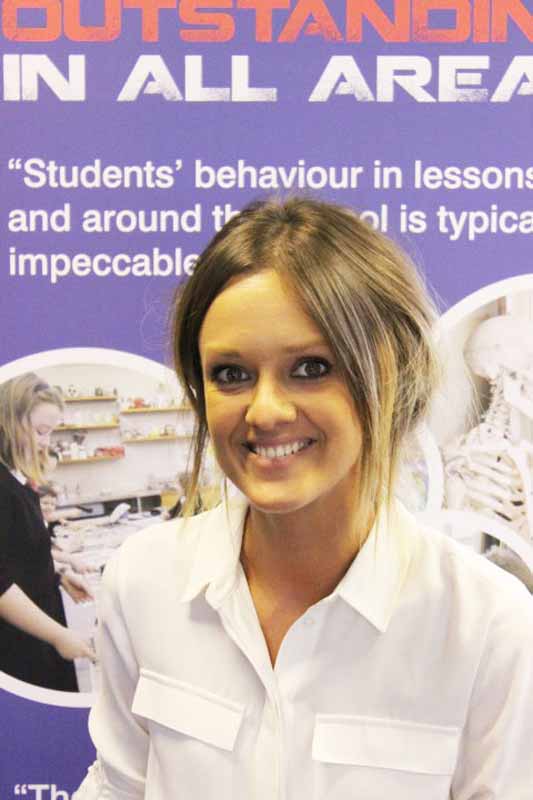 I am currently the Curriculum Leader of English at Hungerhill School, and have spent the last five years working towards this position, from NQT, to KS3 Co-ordinator and, finally, Assistant Curriculum Leader of English. Throughout this time, I have maintained a strong focus on developing and improving teaching and learning, both within the English department, and throughout the school. I find great passion in building strong working relationships with colleagues, in order to drive towards a shared goal. Through building confidence in others, we ultimately improve the experiences that our young people have, thus impacting the progress they make. Over the last two years, I have started to work with colleagues from other schools across Doncaster, sharing best practice with them and working collaboratively towards improving provision for all. The main foci of these partnerships has been to improve teaching and learning, build confidence in practitioners, prepare for the new specifications, and develop marking and assessment processes in order to have the highest impact.
Matthew Scott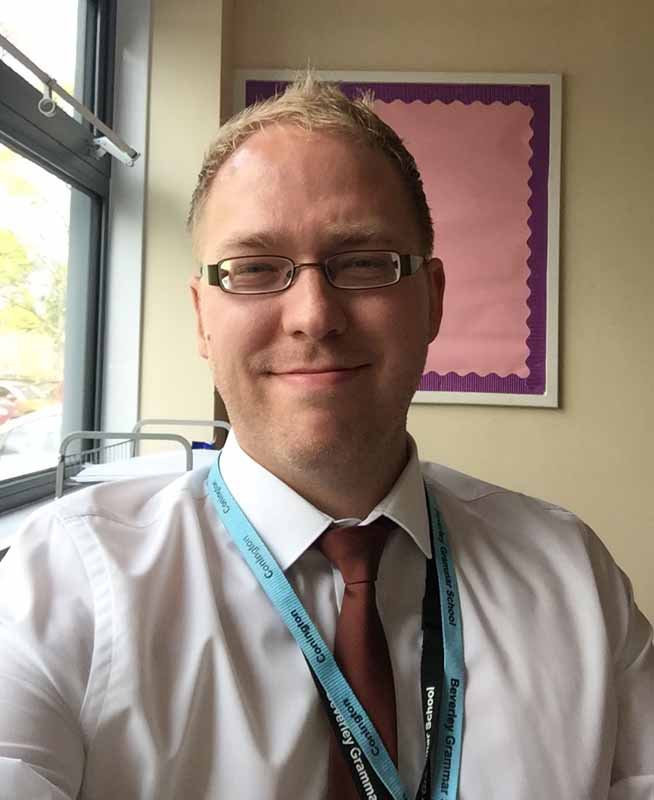 I have been teaching for seven years as a Science and Physics teacher. Since completing NQT, I have been heavily involved in pastoral work in schools. I have been a Head of Year, Head of House, Director of Transitions, and now Assistant Headteacher: Personal Development, Behaviour, and Welfare. I have taught at two schools in Beverley and Leeds with very different mixtures of students. This has given me a good understanding of the varying barriers to learning for different types of students. More recently, my work has been to continue to improve systems in Safeguarding and Behaviour to ensure strategic intervention is embedded within the school. I am currently collaborating with Hornsea School and Hessle Federation to look in-depth at ways to improve attendance and attitudes to learning.
I enjoy working with departments and coaching individual members of staff to improve their behaviour management.
I currently line manage the whole of the student support team and thrive in leading my team on the vision I have for pastoral support in school. I also enjoy assisting staff in dealing with our day to day challenges.
Emma Shakespeare
I am currently Assistant Headteacher at The McAuley Catholic High School, responsible for teaching and learning. My SLE expertise area is leadership, particularly self-evaluation and improvement planning. I have experience in both delivering and supporting others to plan, monitor, and evaluate a range of CPD initiatives, including INSET, action research, and coaching and mentoring. Working with colleagues to develop the effectiveness of formative assessment is a particular passion of mine, due to the immediate and measurable impact it has on student progress. I am very enthusiastic about collaboration between schools and look forward to the challenge and opportunities being an SLE will bring.
Helen Tredgett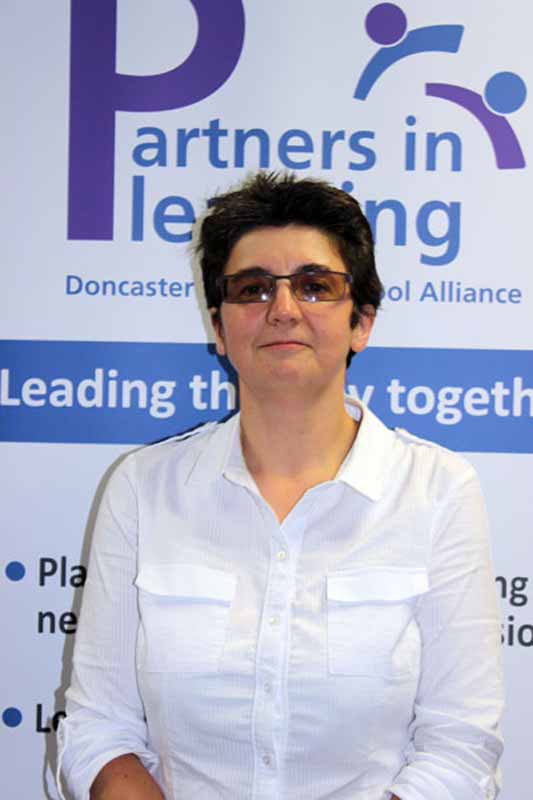 I have held several positions at Hungerhill School, including Head of Biology, Key Stage 4 Science Coordinator, Gifted and Talented Coordinator, and Joint Curriculum Leader for Science.
I believe that, as teachers, in providing high quality teaching episodes, we will create better progression routes for all students. By helping colleagues to improve, and by learning from their strengths and weaknesses, we can hopefully help students leave formal education with sound qualifications as well as having a 'passion for learning'. Hopefully my expertise, experience, and commitment will enable me to share innovative practice with, and learn from, collaborating with colleagues across a range of schools. Line-managing others has benefitted and improved my own teaching, as I have learned new teaching techniques as well as improving my interpersonal skills. I hope to work with colleagues with different levels of experience across various schools, and share good practice as well as my enthusiasm for the profession.
Sarah Wadd
I have worked as a science teacher at Hungerhill School for the past 7 years, specialising in chemistry. My first leadership experience at Hungerhill was as Assistant Achievement Leader for Key Stage 4 where I developed skills in tracking and monitoring pupil progress and implementing intervention strategies. I am currently Assistant Curriculum Leader for Science and my main focus is working on curriculum development to ensure that we deliver engaging and challenging lessons that meet the needs of students of all abilities and backgrounds. This also involves working closely with ITT students, NQT's, and RQTs to develop their abilities and confidence in the classroom. I am truly passionate about teaching and getting the very best out of students. I believe that through collaboration and the sharing of good practice we can ensure that all students reach their full potential.
Rebecca Ward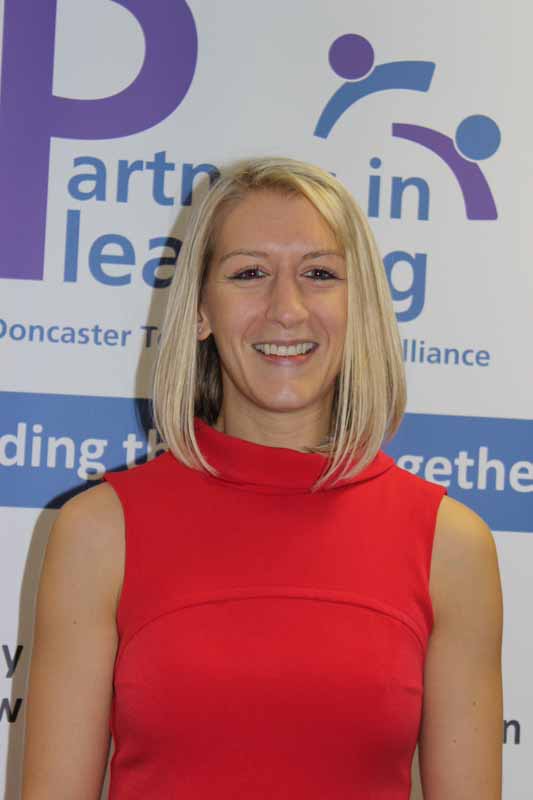 I am in the fortunate position of being a science teacher at Hungerhill, where I have worked for a number of years and where I have had various job roles in this time. My first leadership experience was as Head of KS3 Science, which has given me experience in leadership of curriculum and NQT/RQT development through mentoring and line management. I then became Head of Enrichment, which was a brand new initiative at Hungerhill. This gave me the chance to lead my own department and team, whilst still teaching the subject I love. My current role is Assistant Director of Teaching School with specific responsibility for planning and leading our School Direct programme, which starts in September 2016. My biggest passion is raising standards of Teaching and Learning. I am highly motivated as an SLE to help drive change and improve standards in Doncaster schools as well as my own, so that all Doncaster students enjoy and benefit from the same high-quality education.
Victoria Marshall
For the past three years I have been the Curriculum Coordinator for maths at Hungerhill School, working closely with the Joint Curriculum Leaders. During this time, I have been lucky enough to work in a successful department that consistently achieves strong GCSE results. I have a range of responsibilities within the department; these include organising bespoke intervention for students across both key stages, transition from pyramid schools, line managing and coaching staff, and updating resources.
In addition to having responsibilities within the department, I also have a whole school role that involves teaching and learning across the curriculum; I have a real passion for working with others to improve the quality of teaching and learning and this role enables me to do so, working closely with both trainee teachers and fully qualified, experienced teachers. I have particularly enjoyed being a lead mentor for the trainee staff this year as it has led me to work closely with all NQTs, from a general role in delivering training and an individual roll as an Induction Tutor, to working with and guiding other mentors in the school.
My experience is quickly broadening in a wider capacity within the community as last year I was fortunate enough to visit another Secondary school to work with and help develop their NQTs and I hope to continue with this throughout my career.
Melanie Winters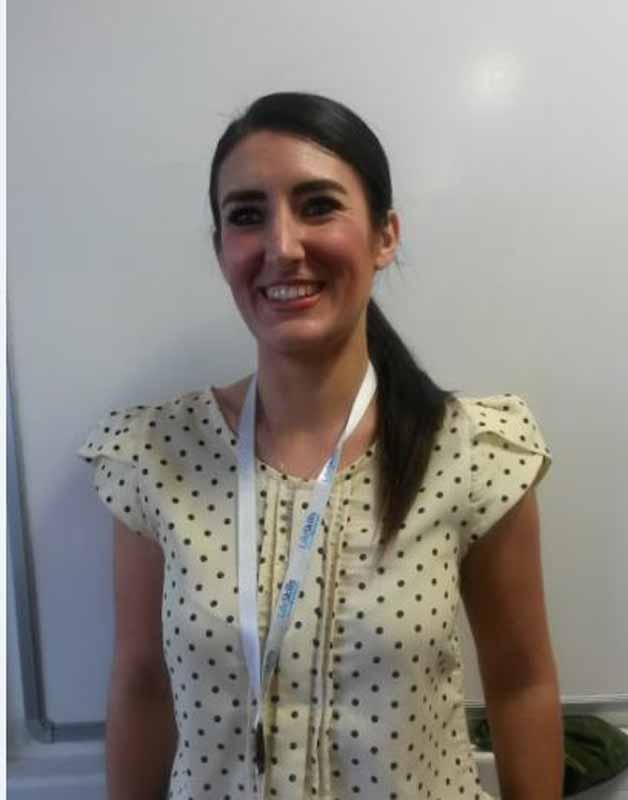 I am currently working at Campsmount Academy with Middle Leadership roles as Associate Leader in Teaching and Learning, and Progress Leader for Year 11.
I am a classroom teacher of Ethics, Philosophy, and Spirituality, where I have developed my own outstanding teaching, a skill which I use to support and encourage excellent practice amongst colleagues across the school. I will apply this within my SLE area of expertise, empowering learners through PSHE, SMSC, and British Values, so as to ensure students have memorable and valuable learning experiences. These will allow them to develop transferable skills and knowledge for school life and beyond.
A key focus of my work is to ensure students access an holistic curriculum, preparing them for all aspects of life in modern Britain. I have responsibility for 'Alternative Curriculum' days at Campsmount, where students follow a comprehensive, five year programme of study meeting PSHE and SMSC criteria, and promoting British Values. I am experienced in managing the planning, preparation, and logistics of these days in relation to students, school staff, and representatives of external agencies.
I am committed to collaborative working and the benefits of sharing best practice amongst educationalists. I am really looking forward to opportunities in this aspect provided by the SLE role.
Stacey Wooliscroft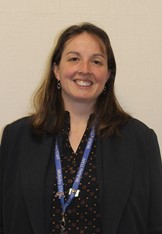 In 16 years of teaching, I have developed my professional skills through employment in two Doncaster secondary schools, holding various positions of responsibility ranging from Head of Department, NQT mentor, Middle Leader, Teaching and Learning Specialist Coaching Lead and CPD co-ordinator at The McAuley Catholic High School. As the CPD co-ordinator my role is to apply a vision for staff professional growth and development to improve teaching, learning and assessment to enhance student success and ensure student progress. As the T&L Specialist Coaching Lead in school, I effectively deployed a team to work with staff on a variety of issues to raise standards in teaching across the school thereby improving student outcomes. This role included providing resources, training and support to staff on a regular basis and linked with the accountability process in school. I also led a strong field of coaches who were dedicated to assisting teachers' development across the Teaching Standards in line with their career stage expectations. I believe that the foundation of a strong moral character in our students leads to an abundance of pathways to success, which can be channelled into a program called the Character Curriculum. This highly praised program is flexible to fit within the structure and confines of any school timetable, can be taught by specialists and non-specialists. It covers all aspects of the PSHE curriculum, develops student awareness of SMSC in everyday life and challenges our students to be prideful of the country we live in. My experiences in education are wide and varied and I believe that these experiences have made me an outstanding practitioner and an excellent leader. I am excited to begin working with you through the SLE program, and look forward to ensuring the education experience is as rewarding as it should be for all of our young people.