Upcoming Careers Events
FEEDING BRITAIN's FUTURE - year 9 - Thursday 16th october 2020


Our Year 9 Food & Nutrition students will be taking part in an online Feeding Britain's Future event. Feeding Britain's Future is an IGD programme that provides employability skills training to secondary school students with the support of volunteers from across the food and grocery industry. Volunteers from the food and grocery industry help bring the industry to life showing students the variety of roles on offer. Students will:
· Take part in a 30 minute webinar
· Meet professionals from the food and grocery industry
· Take part in fun quizzes
· Hear about how work and industry is adapting to recent events
· Learn about opportunities and skills
· Learn how school subjects link with the real world
Year 11 form time careers information - 16+ DESTINATIONS W/C 21st September and W/c 28th september

Presentation by the Head of Careers to Year 11 students during form times to discuss Post 16 destination options including Sixth form schools, colleges, apprenticeships, traineeships and more.
National health careers conference 2020 #healthcareers live - saturday 7th november 2020 - virtual event- open to all students interested in a career in the healthcare industry

The UK's leading event for aspiring healthcare professionals on Saturday 7th November 2020 virtually.
FInd out more at https://healthcareers.live/ and register for free - open to all year groups.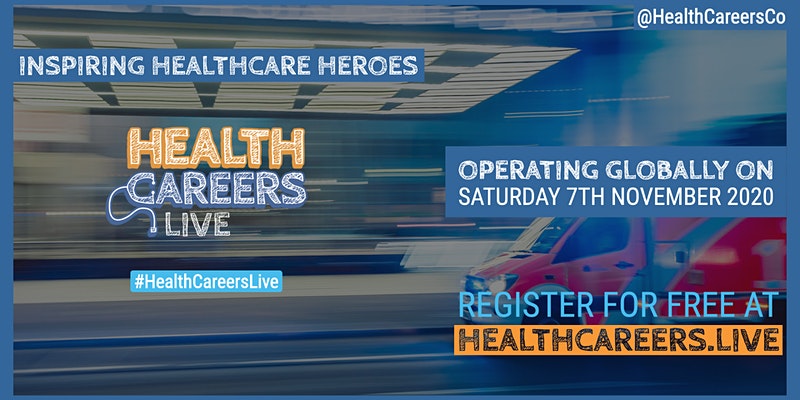 Workskills uk live - virtual event - open to all students -saturday 28th november 2020

brighter sound - 'things i wish i'd known' - november 2020 - for students who are interested in music as part of their future career

https://www.brightersound.com/things-i-wish-id-known/
A series of free online workshops for musicians aged 13-19 who are looking at music as part of their future career.
A series of free online workshops for musicians aged 13-19 who are looking at music as part of their future career.
You've got your music, but what other stuff do you need to know to have a successful and long-lasting career? Join MC and producer Strategy and singer-songwriter Chesqua to learn about different aspects of the industry – from making money, to getting organised, to branding and artistic identity. All sessions will take place online, via Zoom. Depending on your interests, you're welcome to come to just one workshop, a selection of them, or the whole series.
Scroll for more info about each workshop, and to book your spot…
Week 1: Getting started
Mon 16 Nov, 6-8pm
I have my music, now what do I do next? Learn more about how to get started as an independent musician, how you get your music 'out there', what you need in place and who you need to know.
Click here to register
Week 2: Making money
Mon 23 Nov, 6-8pm
How can you make money from music? Learn more about the different careers and opportunities that are open to you – and how to access them.
Click here to register
Week 3: Getting organised
Mon 30 Nov, 6-8pm
Learn more about what you need to do to get yourself organised and ready to manage your next steps, whether that be releasing your music or finishing a project.
Click here to register
Week 4: Artistic identity
Mon 7 Dec, 6-8pm
Strategy and Chesqua will be joined by Mali Hayes to explore how you can create and maintain your own brand and identity as an artist. Find out more about how you define your artistry whilst staying authentic to yourself – and then use this to create a strong brand as a musician.
Click here to register
If you have any questions please email andrea@brightersound.com or contact us on Facebook, Twitter or Instagram.
HEPPFEST - 7th - 11th december 2020
Bookings for HeppFest – the FREE online higher education festival for South Yorkshire – are now open! Throughout the week of 7th-11th December, there will be over 100 sessions available for students, parents/carers and teachers/advisors, provided by Hepp, HeppSY, Sheffield Hallam University, the University of Sheffield, Office for Students, local FE colleges, UCAS, Student Loans Company, NENO, NCS, the Universities of Oxford and Cambridge.......and many more!
Visit https://www.hepp.ac.uk/festival/ for more details and to book on the sessions.