Upcoming Careers Events
year 11 post-16 CAREERS EVENT - Tuesday 30th November 5pm-8pm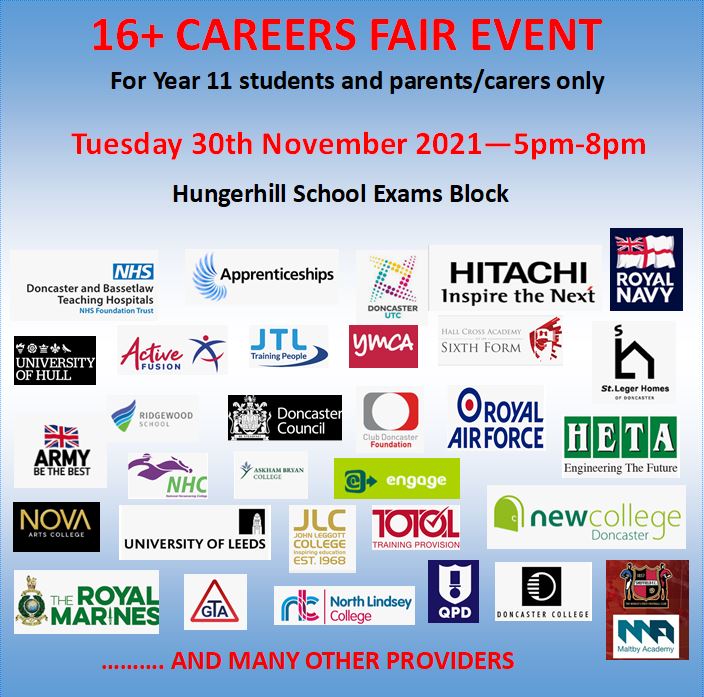 This event is being held at Hungerhill School and is for year 11 students and their parents and carers. You will have the opportunity to meet representatives from a number of Post-16 providers including:
Local sixth form schools
Post 16 Colleges
Doncaster UTC
The Armed Forces
Universities
Apprenticeship and Training Providers
The school's Independent Careers Advisor, Mr John Jackson and careers staff Mrs Monk and Mrs Gratton will also be available to offer advice and guidance.
You will be able to discuss in greater detail the courses on offer as well as finding out specific and general information that will help you make informed choices for your post-16 destinations.
Benefits of higher education and how i can support my child to get there - hepp (Higher education progression partnership) - Thursday 13th January 2022 - 17:00-17:30PM - ONLINE event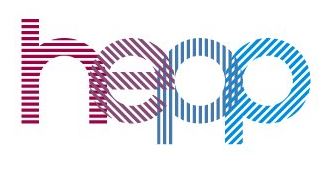 30 minute parent and carer information session where you'll hear about the different routes into Higher Education and its social, academic and employment benefits. You'll hear from student ambassadors on their experience and why they chose Higher Education, plus parent ambassadors will share hints and tips that worked for them supporting their child make decisions on their next steps. There will also be an opportunity to ask any questions you have.
Link: https://https://www.eventbrite.co.uk/e/benefits-of-higher-education-and-how-can-i-support-my-child-to-get-there-tickets-168555156009
UNDERSTANDING STUDENT FINANCE AS A PARENT/CARER - THURSDAY 28TH APRIL 2022 - 17:00 - 17:30PM - ONLINE EVENT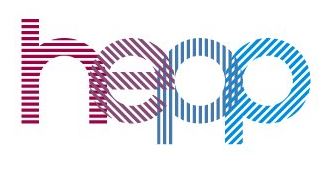 As a parent or carer, we know the cost of higher education study can be daunting. Come along to this 30-minute information session where we will explain how student finance works for Higher Education. We'll give you the facts on how much money students can receive as a loan or non-repayable bursary/scholarship, the extra financial support they may be eligible for and repayments. Student and parent ambassadors will share their experiences and there will be time to answer any questions you have.
Link: https://www.eventbrite.co.uk/e/understanding-student-finance-as-a-parentcarer-tickets-168558724683
HEPP Virtual information evening 'how can i support my child through higher education?' Thursday 7th October 2021, 5pm-5:30pm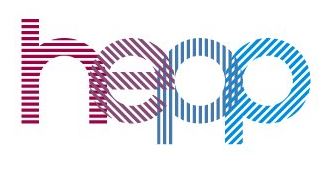 Virtual information evening for parents and carers, find out more about how you can support your child through higher education. Find out how to help your child research their options for higher education and find out what support is available.
Find out more and register here: How can I support my child through their Higher Education application? Tickets, Thu 7 Oct 2021 at 17:00 | Eventbrite
Year 11 careers clinic - Thursday 14th October 2021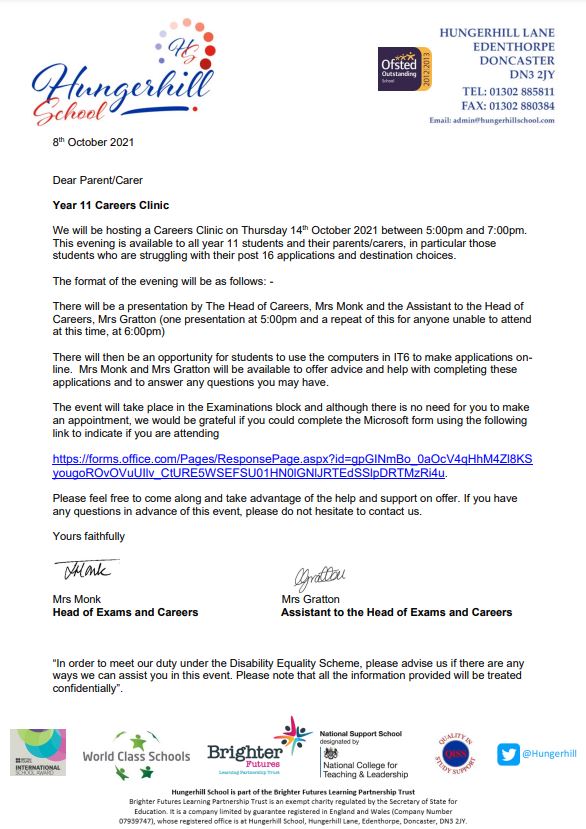 Please complete the following Microsoft Form to register your attendance: https://forms.office.com/Pages/ResponsePage.aspx?id=gpGINmBo_0aOcV4qHhM4Zl8KSyougoROvOVuUIlv_CtURE5WSEFSU01HN0lGNlJRTEdSSlpDRTMzRi4u.
apprenticeships virtual careers event - 20th and 21st October 2021
Free virtual careers event taking place during October half-term, open to students and parents: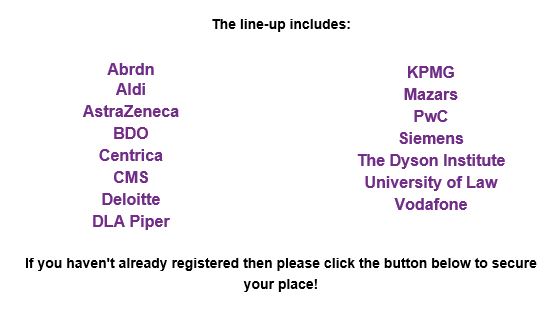 Use the following link to find out more or register to attend the online event: RMA Virtual Event 2021 - RMA Virtual Event 2021 (ratemyapprenticeship.co.uk
INVESTIN PARENT EVENTS SERIES
InvestIN's parent event series is designed to give parents the essential tools they'll need to support their child on their career journey. Events are run by leading experts and are free to attend. Upcoming events:
The Skills Surgery - 6th October 2021 - 7pm-8pm - how your child can break into a career in medicine, dentistry, and veterinary practice
Succeeding in STEM - 20th October 2021 - 7pm-8pm - Kick-starting your child's career in Science, Technology, Engineering and Maths.
Learning to Lead - 24th November 2021 - 7pm-8pm
Find out more here: https://investin.org/pages/parent-events?mc_cid=200907f954&mc_eid=9de7f73a57