Teaching School
Hungerhill School has been selected to become a National Teaching School.
The Teaching Schools take a leading role in recruiting and training new entrants to the profession, identifying leadership potential and providing support for other schools, not least by exemplifying excellent standards of teaching.
Hungerhill School is one of fifty-two schools in England to be granted teaching school status in the latest round.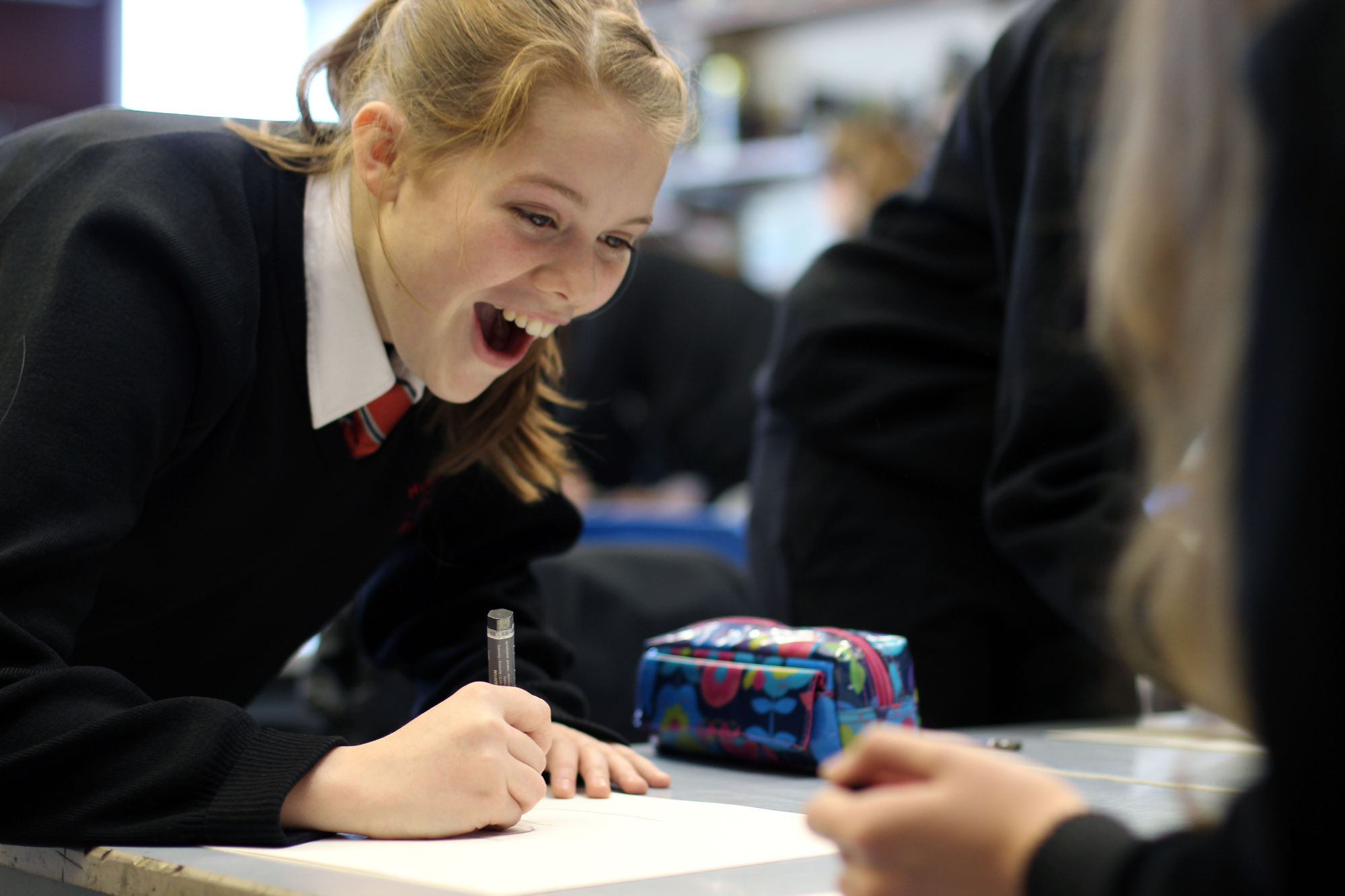 Introduced in 2011, Teaching Schools are all rated as "outstanding". They work with partner schools in an alliance to ensure high quality, school-led initial teacher training and professional development opportunities for teachers at all stages of their career. They raise standards through supporting other schools, engage in research and development, and ensure that the most talented school leaders are spotted and supported to become successful headteachers.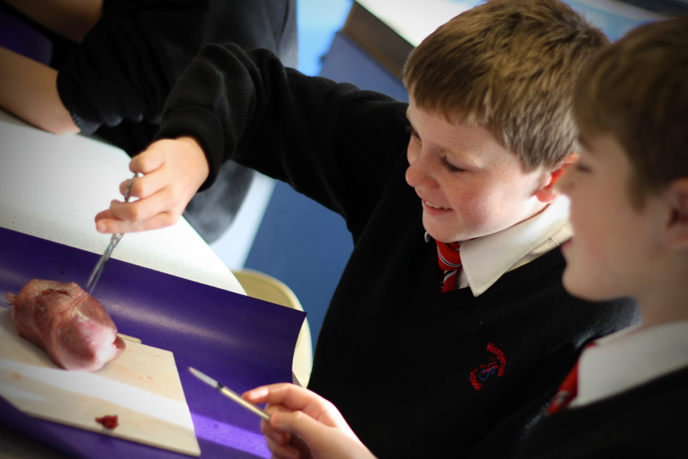 A formal launch event was held at the Holiday Inn, Warmsworth, on 3rd July 2015 to celebrate the occasion. Representatives from many schools and members of their governing bodies were in attendance.
The Big 6 - Role of Teaching Schools
As well as offering training and support for their alliance themselves, teaching schools will identify and coordinate expertise from their partners and wider alliance, using the best leaders and teachers to engage in the following:
Please click the headings below for more information.
ITT - Play a greater role in training new entrances to the profession
Hungerhill is the lead school for Partners in Learning - Secondary TSA. Hungerhill School is a cohort 7 Teaching School that has a long history of delivering school-based teacher training. As a Teaching School, we take a leading role in recruiting and training new entrants to the profession, identifying leadership potential, and providing support for other schools, not least by exemplifying excellent standards of teaching.
Charlie Taylor, the Chief Executive of NCTL, said: "Hungerhill School should be very proud of this achievement. The school has been recognised as a centre of excellence in its area, with an outstanding performance and a track record of raising standards through supporting other schools."
If you would like to speak to one of the team or request a visit prior to applying please contact us directly at SchoolDirect@hungerhillschool.com
(but please do not delay making your application while waiting for this)
Secondary Schools in the Hungerhill - Partner in Learning - Secondary TSA:
Ridgewood School, Scawsby, Doncaster

Sir Thomas Wharton Community College, New Edlington, Doncaster

Beverley Grammar School, Beverley

South Axholme Academy, Epworth, Doncaster
For 2016-17, we will be offering school based teacher training in the following secondary subjects:
Business Studies
Chemistry
Computer Science
English
Geography
History
Mathematics
Modern Foreign Languages
Physics
Leadership
Lead peer-to-peer professional and leadership development.
Talent & Succession
Identify and develop leadership potential.
Schools Supporting Schools
Provide support for other schools.
SLEs - Designate and broker Specialist Leaders of Educations (SLEs)
Specialist Leaders of Education (SLEs)
SLEs understand what outstanding leadership practice in their area of expertise looks like and are skilled in helping other leaders to achieve it in their own context. SLEs can develop the leadership capacity of others, using coaching or facilitation support that draws on their knowledge and expertise.
The Schools White Paper (2010) introduced the concept of the SLE role to improve the quality of school leadership through school-to-school support and peer-to-peer learning, ultimately raising standards and improving outcomes for children.
Around 2,500 SLEs have already been designated, with the aim of building up to 5,000 by 2014–15, in line with the expansion of the teaching school model. In time, we anticipate 10,000 SLEs to be designated to ensure full national coverage.
While SLEs will be outstanding at what they do, they can come from any school, regardless of the school's Ofsted grade.
SLEs need to meet strict designation criteria, which can be found in full on our website.
SLEs have expertise in a specific area, for example, a subject area, early years, behaviour, or school business management. A list of areas of expertise can be found on our website.
Teaching schools designate SLEs and broker their deployment into other schools.
The SLE role has a number of benefits, including:

offering credible peer support rooted in current practice and drawing on real experience
the sharing and development of outstanding, innovative practice
a collaborative, coaching approach, which helps develop other leaders to ensure long-term, sustainable improvement
a fresh perspective on specific challenges or issues, as well as specialist knowledge and expertise
the opportunity for leaders to learn about different school contexts and systems
contributing to continuing professional development (CPD), enhancing leaders' knowledge, skills, and abilities in a variety of ways.
R&D
Engage in research and development.
For more information about our role as a Teaching School, please click the Partners in Learning logo below: