Year 8 Rugby Hungerhill V Trinity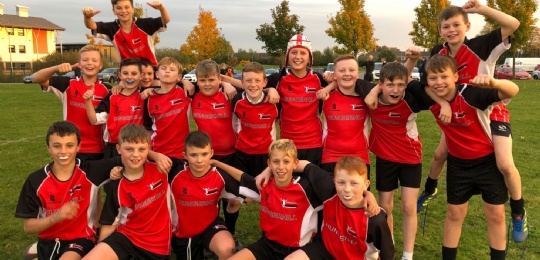 The year 8 boys rugby team played their final game of this half term against Trinity yesterday. It was a fabulous game played by two very evenly matched teams. Trinity took the lead three times but on each occasion the Hungerhill boys pegged them back and levelled the scores. In the last 10 mins both teams had opportunities but we held out and then scored two late tries to win the game.
The game was a tremendous advert to school rugby in terms of quality, effort and sportsmanship. It is impossible to single out individuals as this was a real team effort. Well played both teams. What a game!!