Health and Social Care
BTEC Tech Award in Health and Social Care is a good starting point for all kinds of jobs, eg. nurse, dental nurse, nanny, doctor, youth worker, social work, care assistant, teacher, optician, radiographer, midwife, dietician, physiotherapist, paramedic, and many more.
We provide a varied and stimulating range of learning activities. Research will take place using computers to access information/data and to complete assignments worth 60% of final grade.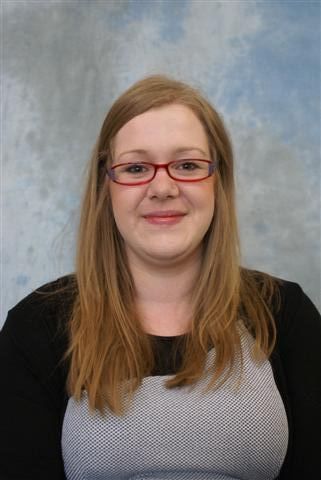 Miss A Mack
Curriculum Leader
Much of what you do will need to be undertaken by you, independently of your teacher, and your grade very much depends on your levels of commitment and interest.
This course will appeal to you if you:
want to learn about health and social care in the media
are keen and interested in health and social care services and how they operate
enjoy studying a course which is relevant to life and experiences encountered by yourself and others
want to find out more about health and social care through personal investigation
are interested in finding out about what affects health
want to move on to a career or further education in this area
want to follow an active and interesting course
want to build up a qualification through studying individual units
want to follow a course that has portfolio (assignments) and examination work.
If you are interested in working with people, this may be the course for you. Some students already have an interest in working with the sick, the elderly, children, or want to care for and help others. The BTEC Tech Award in Health and Social Care gives you the background knowledge and develops the skills needed by anybody considering working with people in a caring or health role.
Technical Award Health and Social Care KS4
Exam Board:

Pearson

Qualification:

Pearson BTEC Level 1 / 2 Tech Award in Health & Social Care

Assessment:

Controlled assessment 60%

Examination 40%

Outline of course content:

This course is suitable for those who are interested in understanding how health and social care works. You will gain an understanding of health, social, and early years care within our society and have the opportunity to develop your skills and knowledge in a practical and realistic manner with a view to a career in health and social care. It will particularly appeal to learners who are looking for a course that is practical in nature.

The Tech Award in Health and Social Care will give you the opportunity to develop an understanding of:

The stages and patterns of human growth and development
Expected development at each life stage
Life events
Sources of support/services for life events
Health and social care services
Essential values of care
Roles of professionals from the sectors who are involved in supporting life events
Definitions of health and well-being
Factors influencing health and well-being

Outline of course structure:

Unit 1: Human Lifespan Development – Internally assessed assignments (30% of qualification)

How do people grow and develop throughout their lives? How can factors such as lifestyle choices, relationships and life events affect your growth and development? This unit will provide you with the opportunity to explore how we grow and develop throughout our lives and to investigate the factors that affect this growth and development. You will also discover how people adapt to life events and cope with making decisions. You will go on to consider how these factors are interrelated and assess the development of a celebrity of your choice.

Unit 2: Health & Social Care Services and Values - Internally assessed assignments (30% of qualification)

What are care values and why are they at the core of our health and social care services? In this unit you will learn which health and social care services are available. You will identify why people might need to use

these services and discover who is involved in providing these services. You will be able to explore what might stop people from accessing the services they need. Finally, you will uncover the care values those who work in health and social care employ to make sure people get the care and protection they need.

Unit 3: Health and Wellbeing - Externally assessed task (40% of qualification)

Here you will learn what 'being healthy' means to different people and will be given the chance to explore the different factors that might influence health and wellbeing. You will also carry out practical assessment of health using a variety of health measures equipment. You will be tasked with creating a series of health improvement plans for individuals.

What skills will I develop?

You will learn and use a variety of skills in the course that are in great demand and highly valued by employers and colleges. These include using data, communicating findings and developing links between different parts of the subject. What's more, the practical transferable skills you will master during your studies such as self-reflection, communication, teamwork and problem solving will also support your progress in the present and the future.

How will this course help me in the future?

With a BTEC Tech Award in Health and Social Care, students are able to explore, challenge and realise their potential. During the course, students can see whether the industry is one they'd like to be in, where they could go, and gain the knowledge and skills they need to succeed in their next steps. The health and social care sector is one of the fastest growing areas in terms of job opportunities. There are good progression routes to higher level courses at 16+ either at sixth form or college. The course can lead to employment in the health and social care sector, e.g. physiotherapy, nursing, nursery and pre-school assistant, teaching, social work and care work. The Tech Award in Health and Social Care will give you the background knowledge and develop the skills needed by anybody considering working with people in these or similar contexts.

Careers using Health & Social Care

Health and Social care includes a range of jobs caring for a range of people such as the elderly, children, and those with special needs. Care is often provided to people experiencing problems with their health.

A Health and Social Care qualification is often a starting point for those wanting to undertake the following roles. Please remember that some of the careers below require applicants to gain further qualifications and specialist training. The Level 2 qualification available in Years 10 and 11 is often a starting point for further training.

Nursing: This can include specialisms in adult, children, and mental health. It may also include specialisms in health visitor and midwifery. Career development to work in theatre nurse, A&E, and community work is also possible.

Ambulance Service: Depending on your qualifications and experience, roles with the ambulance service include ambulance care assistant, emergency care assistant, and paramedic.

Health Care Assistant: Residential and nursing homes provide opportunities for those interested in working with the elderly. These roles often include providing general personal and social care to ensure residents are looked after. This can include bathing, cleaning, feeding residents as well as arranging social activities.

Support worker: Individual care is often provided to people with various needs. This can include the elderly, those with special educational needs, physical disabilities, health problems, and additional learning needs. This can be provided by Local Authorities, schools, charities, or paid for by an individual.

Dental work: Dental nurses and support staff work within a dental practice to assist the dentist.

Progression:

Lots of sixth forms and colleges offer Level 3 Extended Diplomas in Health and Social Care. There is also a Level 3 BTEC Award which is the step-on course to the BTEC Tech Award that we study at Hungerhill School. These are equivalent to three A-Levels. Level 3 subsidiary (equivalent to 1 A-Level) and diplomas (equivalent to two A-Levels) are also available. Both of these may be combined with A-Level subjects to create a full time timetable. It is also possible to enter an apprenticeship or employment opportunity where NVQ Level 3 training in HSC or Care training will be available.

A Level 3 qualification in HSC can be used to meet the entry requirements for many Higher Education courses, such as nursing, midwifery, and paramedic training