Performing Arts
The arts have the power to change lives. All students at Hungerhill, no matter what their ability or experience, are treated as actors/performers, and are supported to learn and develop. Our aim is to enthuse, enrich and extend student learning by engaging them in practical opportunities in a variety of styles and genres, through performing, reviewing, devising and improvising.
Our curriculum will:
Develop the character of all students
We expect our students to be willing to give new experiences a go and be resilient in their efforts towards mastery. We aim to provide performing opportunities to help raise self-esteem so that young people can become confident performers, not just in the arts but in all aspects of their life, beyond school and in future employment.
Ensure all students are literate and numerate
Through performing arts students will engage with a variety of texts, learning about the language used and how this helps to portray specific characters and situations. In KS4 they will about budgets.
Build knowledge and aspirations of all students
We aim to develop knowledge and skills which will allow young people to continue with the arts in their own time and even past their school life. Students learn and develop new skills and knowledge that builds on prior learning with learning episodes coherently planned and sequenced to connect learning and develop understanding. Students are provided with the opportunity to master skills, deepen understanding and succeed.
Ensure all students have the secure foundations to progress into further education and employment
It is well recognised that studying the arts can help to develop the skills, attitudes and attributes that can support learning in general. This includes listening skills, the ability to concentrate, creativity, perseverance, the ability to work in a group, self-confidence and sensitivity towards others.
We aim to provide events and opportunities for our students that not only encourage enjoyment in the arts and opportunities to perform with others whilst developing subject specific skills but to also learn about professionalism and performance discipline.
Develop cultural capital of all students
We aim to immerse students in a wide range of contexts and styles to develop their cultural understanding so that they can draw upon these to develop and justify opinions about music and performances.
Our aim is to give every child at Hungerhill access to high quality arts opportunities, regardless of circumstance or background. All students are provided with the opportunity to attend varied extra-curricular clubs and progress to KS4 performing arts courses.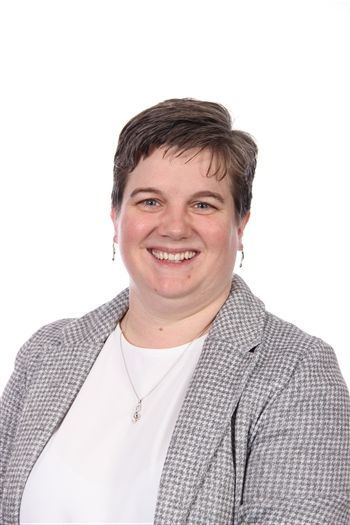 Miss N Crowder
Trust Director of Performing Arts
Drama KS3
Main skills developed in Key Stage 3:
Vocal skills such as projection, pace, tone, volume
Physical skills such as movement, posture, facial expressions, gestures
Developing a character using the above
Improvising skills and rehearsal techniques
Devising performances from a variety of stimuli (text, images, songs, etc)
Working with a script including stage directions
Dramatic techniques such as still images, thought tracking, thought tunnel, soundscapes, hot seating
Performance elements such as props, costumes, backdrops, lighting
How parents/carers can help to support their child's learning in Key Stage 3:
Support and encouragement with learning lines/rehearsal when necessary
Provide opportunities to watch and discuss performances
Performing Arts KS4
Exam Board:

RSL

Qualification:

Level 2 Certificate in Creative and Performing Arts

Assessment:

50% external assessment

50% internal assessment

Outline of course content and structure:

Acting Unit: Performing Text – This unit will focus on the study of a modern and classic text. You will develop the skills necessary to analyse a piece of dialogue in dramatic writing and be able to perform it appropriately.

Dance Unit: Ensemble Dance Performance - This unit explores skills in a selected dance style, focusing on reproducing and performing technical movements within a specific sequence with a group.

Core External Unit: Live Performance - This unit explores all the skills required for a live musical theatre performance. These range from planning, rehearsing and the performance itself to the reflection required post-performance to ensure continual development as performers.

Throughout the course you will develop the following skills/knowledge:

Vocal skills
Acting skills
Dancing skills
Performing and Presentational Skills
Communication skills
Analytical skills
Organisation skills
Knowledge of health and safety requirements

Careers using Performing Arts

The most obvious career choice is to become a performer; acting, dancing, circus craft, puppeteer.

However, you may prefer to be behind the scenes. In which case you may look to a career involving set design and props work, wardrobe, costume, hair and make up, sound production, recording and lightning, stage and theatre management.

How about working to promote a production such as marketing, sales and advertising?

Are you more technically minded? Maybe interested in working in the film industry? Check out what a rigger, gaffer, dolly grip and best boy do!

Maybe you want to support others to perform and so a career in teaching, specialist coaching or choreography work might be worthy of further investigation.

Progression:

You could go on to study A-Levels in Performing Arts, Drama, and Dance, which can be combined with other subjects. Local colleges offer courses at Level 3 in Dance, Acting, and Musical Theatre. This can then be followed by a degree course in Performing Arts, Acting, Dance, and Drama, offered by many universities.

There are also many very specialist performing arts colleges who offer specialist training as well as degree courses. Be prepared though, they set very high entry and audition standards. Some examples are:

Royal Academy of Dramatic Arts (RADA)
Liverpool Institute of performing Arts (LIPA)
Central School of Speech and Drama
Guildhall London