Who are the Partnership Schools?
Maltby Academy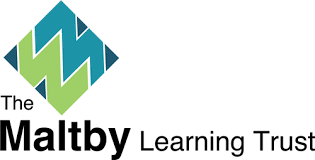 Maltby Academy - Braithwell Road, Maltby, S66 8AB
Our vision at Maltby: Delivering exceptional learning experiences that enable young people to thrive in a competitive world and lead successful and fulfilling lives.
Maltby values:
Lead by Example
Ambitious for All
Proud of our Community
Enriching Lives and Developing Character
Prepared for the Challenge of Change
Connecting

connecting students
connecting staff
- connecting schools
south axholme academy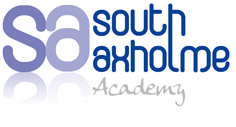 South Axholme Academy - Burnham Road, Epworth, Doncaster, DN9 1BY
South Axholme Academy is situated in the heart of the thriving market town of Epworth with easy access to Doncaster, Gainsborough and Scunthorpe. The Academy attracts students from the Isle of Axholme, South Yorkshire and North Nottinghamshire and has served these communities since 1961.
South Axholme School was established in 1961. Since then the school has been extended and is currently able to cater for approximately 930 students. In 2012 South Axholme Community School converted to South Axholme Academy. In the summer of 2013, South Axholme Academy became the lead in a small multi-academy trust, Isle Education Trust. Isle Education Trust now comprises South Axholme Academy, Epworth Primary Academy and Coritani Academy. In September 2015, the Academy opened its Sixth Form, offering education to students from 11 to 18 for the first time in its history.
The Academy's success is built upon its emphasis on both high standards and care for the individual. We aim to offer a safe, exciting and friendly base from which to explore the world. We recognise that all students are different and it is our aim to give each student that which is best suited for his or her individual needs: academic, creative, sporting or social.
The Academy's latest Ofsted, October 2017, report graded the Academy Outstanding for Leadership and Management and Outstanding for Behaviour, Welfare and Safety with an overall 'Good' rating for Overall Effectiveness.
South Axholme Academy is committed to training the teachers and professionals of tomorrow. As well as working with Hungerhill ITT, the academy is a leading partner in North Lincolnshire SCITT programme and has formal links with Sheffield Hallam, Lincoln Bishop Grosseteste, York University and Hull University.
St Bernard's Catholic High School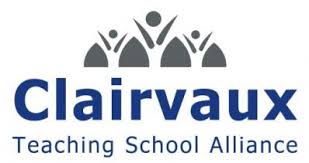 St Bernard's Catholic High School - Herringthorpe Valley Road, Rotherham, S65 3BE
St. Bernard's Catholic High School is the lead school for the 'Clairvaux Teaching School Alliance' (CTSA) and is committed to working with good-outstanding partner Schools to improve teaching and learning.
The role and work of teaching schools is part of the rapidly changing educational landscape, but at CTSA we are really clear about what we are doing, and more importantly, why. This is best summed up in the phrase: "Releasing potential: aspire, believe, achieve".
At Clairvaux, we have a 100% success rate; this is due to dedicated practitioners who provide the highest quality training and support; our trainees have gone on to be successful NQTs both in our school and beyond, with many securing middle leader roles early into their career.
We are passionate about training the next generation of teachers, delivering world class professional development and working side by side to create outstanding schools for the future.
Clairvaux TSA VISION:
CTSA's core purpose is to release the potential in students and staff alike, encouraging everyone to 'aspire, achieve and believe'.
We work in a collaborative partnership, where all members are committed to outstanding learning and success for all!
McAuley Catholic High School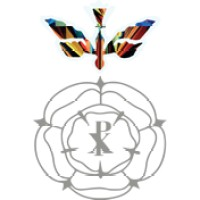 McAuley Catholic High School - Cantley Lane, Cantley, Doncaster, DN3 3QF
The vision we and our students have for Catholic education opens the possibility, for all members of our Community, of living a fulfilled life through realising the Glory of God in everything we do. In practice this means we insist upon excellence from everyone in all aspects of school life both inside and outside the classroom. We place significant value on preparing our students for a rapidly changing world. They are our future; we must give them the all-round skills and values to contribute to that world. Our trainee teachers play a significant role in realising this vision.
As a school we are fully committed to ensuring your time with us is a valuable learning experience enabling you in the development of your own teaching pedagogy, as well as wider professional skills. We provide a high quality, school-based training experience in which you will learn from a wide range of colleagues across various career stages.
We enjoy the benefits of being able to offer a wide and varied curriculum across KS3-5; this offers our trainees the opportunity to work with students across all three Key Stages and hone their practice. Our trainees find they are learning every day in a constructive and supportive environment providing them with the confidence to find success in their teaching posts within the Borough and beyond.
We are dedicated to successfully training and supporting new teachers so that they themselves may inspire the teachers of the future.
We look forward to working with you in the future.
Astrea Academy Woodfields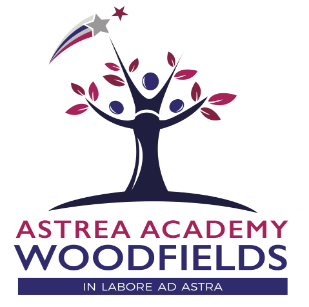 Astrea Academy Woodfields - Weston Rd, Balby, Doncaster DN4 8ND
The Astrea Academy Trust has the highest expectations of pupil progression, but our aspirations take us beyond the concept of "schooling". Astrea educates, rather than schools.
Astrea Academy Woodfields is an 11-18 Multi Academy Trust school situated in Balby, Doncaster, which has around 840 students. The academy is easily accessible via the A1(M).
In 2018, we officially joined the Astrea Trust family of schools. We have overhauled our pastoral system to include a robust and successful behaviour system, curriculum design and are building a team of practitioners who are delivering pace and challenge in the classroom. Academic resilience, high expectations and a culture of teaching and learning are very much part of Woodfields and the recruitment and retention of our staff is critical to delivering an academy of excellence to our community and families.