Girls Football Results (Year 9/10)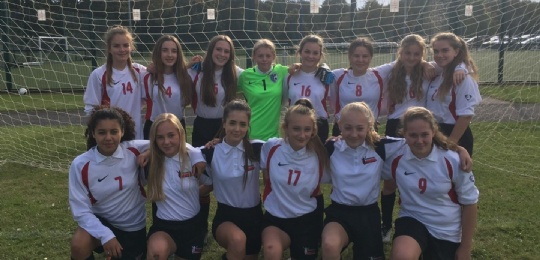 On Thursday 19th, the Year 9/10 girls had their first league game against Hall Cross. The game ended with an outstanding 8-0 win for the girls, with some brilliant goals from Becca H, Hannah T, Amy J and Saskia S. A special mention to Hannah T who has improved so much over the summer and to Becca H who scored 4 goals helping the girls secure the win. What a way to start the year! Well done girls, can't wait to see what the rest of the year holds!

On Monday 23rd, the yr9/10 girls played the first round of the ESFA cup against a very strong Penistone side. Unfortunately the girls lost 2-0. The girls battled until the very end, had many chances on goal and were very unlucky not to score. Many positives though considering it was the first time the girls had played together properly. Well done to player of the match Becca H, it was thoroughly deserved!