Updated information on the Financial support available for flood victims.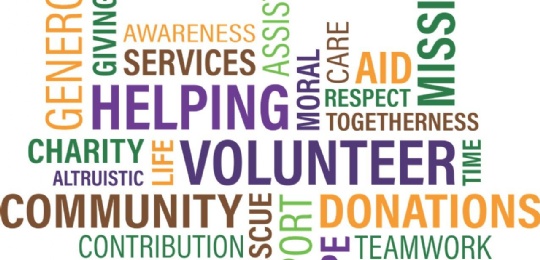 Vulnerable families without insurance need to contact the Community Resource Centre where they may be eligible for furniture, white goods and other items, Location of all Community Resource Centres can be found on DMBC website.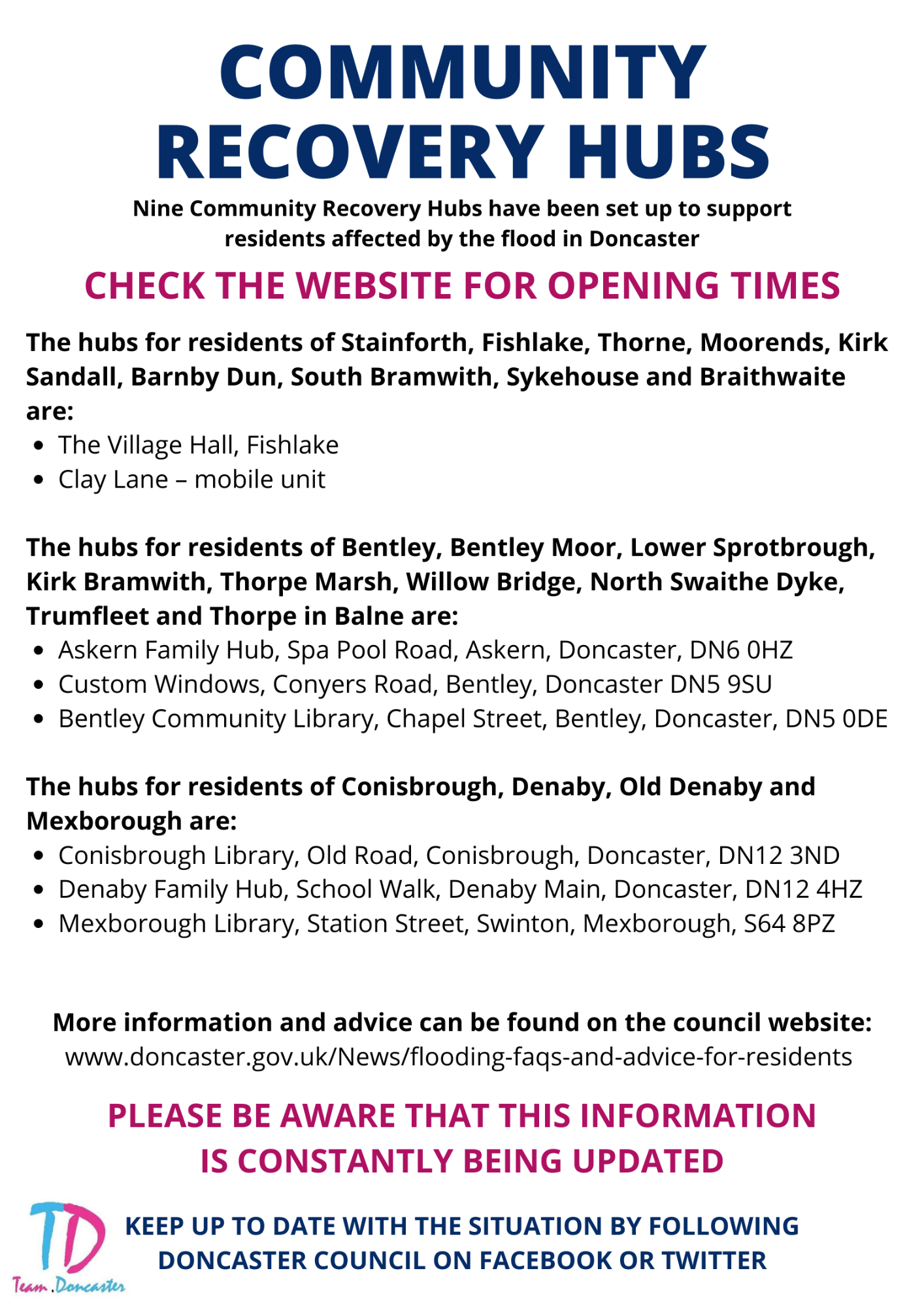 Financial support for residents and businesses affected by flooding
Two hardship schemes are available to residents and businesses whose households or business premises have been affected by flooding.
The Community Recovery Grant is a payment of up to £500 for each household affected by flooding. The grant is eligible for people where flood water entered the habitable areas or residence considered unliveable for any period of time due to the weather event. The grant doesn't provide funds for empty homes, second homes or student accommodation.
The Business recovery scheme is for businesses that have been directly impacted and have suffered a loss of trade due to the flooding that cannot be recovered from insurance. There is up to £2,500 for small and medium-sized business in affected areas.

Applying for the schemes
If the floods have damaged your property or business, you can call our dedicated hotline on 01302 737888 on Monday to Friday from 8.30 am to 5 pm. Staff will be able to support residents to complete the form.
You will be able to complete the online form through My Doncaster on Thursday 14 November 2019.
Please have your contact details, council tax reference (if readily available) or business rates reference (if readily available) and bank account details. The council aims endeavour to process applications within 24 hours and payments should be made within two working days.