U13 Basketball - Hayfield Tournament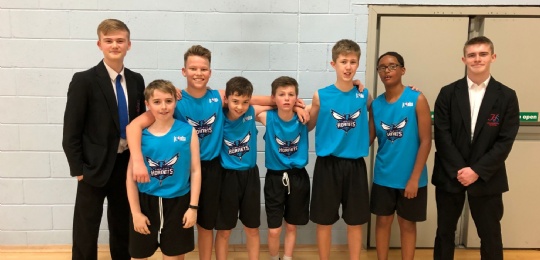 The first triangular tournament of the Doncaster basketball season took place at Hayfield on Thursday evening and the boy's performance did not disappoint. Hungerhill won both games but had to work hard for their success. They played some excellent basketball, particularly when they had possession of the ball. All six members of the squad contributed to the performance but there needs to be a special mention for Lucas Hales. He was outstanding with the ball showing his balance, awareness and dynamism. A great start to the competition. I would also like to thank James Evans and Lewis Lockwood. The two yr11 boys are coaching the team this year and did a fabulous job.
On to the next triangular event to be held at Hungerhill in two weeks time.
Results
Hungerhill 17-13 Hall X
Hungerhill 24-22 Hayfield