Train to Teach at Hungerhill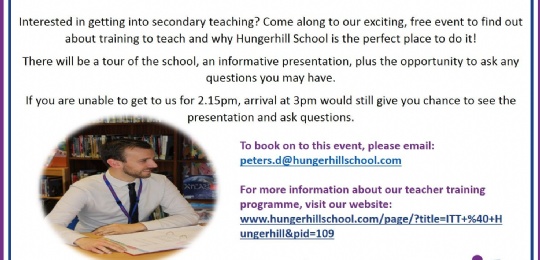 Interested in Teacher Training at Hungerhill? Come along to our upcoming Open Afternoon.
Interested in getting into secondary teaching? Come along to our exciting, and free, event to find out about training to teach and why Hungerhill School is the perfect place to do it!
There will be a tour of the school, an informative presentation, plus the opportunity to ask any questions you may have.
To book on to this event, please email peters.d@hungerhillschool.com