Apprenticeships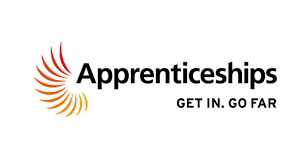 What is an Apprenticeship?
An apprenticeship is a real job with training, so you can earn a wage while you learn and become fully trained in your chosen occupation by the end of the apprenticeship.
Apprenticeships are open to people of all ages over the age of 16, enabling people to improve their skills and progress in their careers.
How does a Apprenticeship work?
An apprenticeship is a program that trains a worker to become skilled in a particular trade. Apprenticeships combine hands-on work with classroom learning to train the apprentice. Apprenticeships are considered full-time employment. As the apprentice is learning, they are also applying the lessons through working.
There are four levels of Apprenticeship available in England, for over 1,500 job roles.
The types of apprenticeship are:
Each level has different entry requirements, and each apprenticeship vacancy will specify what these are, along with the qualities the employer is looking for. For higher and degree apprenticeships, employers generally ask for A levels and other Level 3 qualifications.
The level of apprenticeship you start at will depend on the qualifications you have, the job role, and apprenticeship standard the employer wants to use.
You can progress your career and work all the way up through the higher and degree level apprenticeships for some job roles and career areas. You can also progress onto other further or higher education courses, including degrees and postgraduate courses.
What types of Apprenticeship are there?
Agriculture, Horticulture and Animal Care

Media and Publishing Apprenticeships

Business, Administration and Law Apprenticeships

Education and Training

Engineering and Manufacturing Technologies Apprenticeships

Health, Public Services and Care Apprenticeships

Information and Communication Technology Apprenticeships

Retail and Commercial Enterprise Apprenticeships

And many, many more
Find out more at:
https://www.apprenticeships.gov.uk/
https://www.youtube.com/watch?v=n4qA3pd5xNA
https://www.apprenticeships.gov.uk/apprentices/becoming-apprentice
For current vacancies go to:
https://www.gov.uk/apply-apprenticeship