Geography
Geography is the study of where places are, what they are like, and what it is like to live there. It is about how and why places are changing, and why there are arguments about how we make use of places. It is about people and how they use the world around them, and how the world in turn affects us.
For everyone, Geography can make you more aware of the world around you. Most of the major issues in the world at the moment involve geography in some way. When you see an item in the news about, for example, a natural disaster or a new development, studying geography can help you to understand what is going on and why.​​​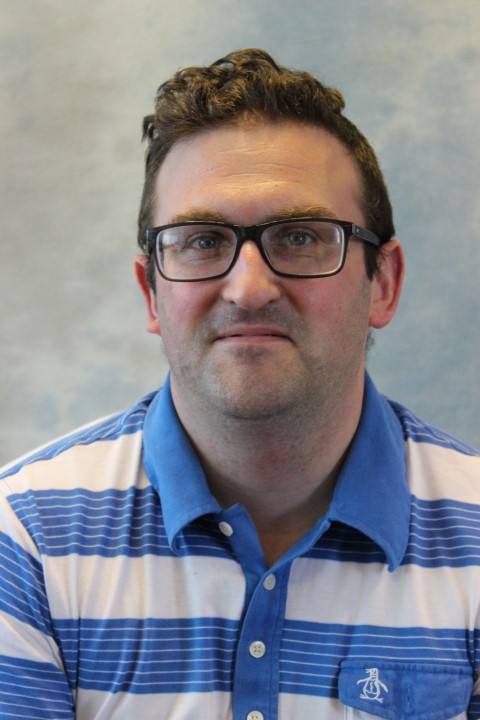 Mr C Booth
Curriculum Leader for Geography/RE
Geography KS3
​Main skills developed in Year 7:
​Main skills developed in Year 8:

communicate appropriately including using ICT and using geographical vocabulary
use fieldwork techniques and collect/record/present evidence
draw maps, plans, and graphs
developing a range of PLT's within a variety of contexts

​collect/record/present and analyse and draw conclusions
communicate appropriately, including using ICT and extended geographical vocabulary
appreciate values and attitudes

​How parents can help to support their son's/daughter's learning in Year 7:
​​​How parents can help to support their son's/daughter's learning in Year 8:

regular checking of home learning and asking questions
encouraging your child to take a regular interest in the news and the weather
encouraging the use of maps (e.g. when visiting friends and relatives or going on holiday)

​regular checking of homework
encouraging and asking your child questions about the work
encouraging your child to take a regular interest in the news and the weather
encouraging the use of maps (e.g. when visiting friends and relatives or going on holiday)
Geography KS4
Exam Board:

AQA

Qualification:

GCSE

Assessment:

Examination 100%

(three papers: 35% physical geography, 35% human geography, and 30% fieldwork and decision-making paper, based on extended projects during class time)

Outline of course content:

You will learn about some important 21st century geographical issues based on studying real places and environments. You will develop an awareness of how people and places affect each other.

Geography explores issues surrounding tropical storms, earthquakes, volcanoes, climate change, deserts, rivers, and coasts. Human geography explores issues surrounding poverty, population, cities in the 21st century, energy, and jobs. Fieldwork will be undertaken at a variety of locations exploring issues to do with coasts and cities throughout, with an emphasis on developing critical research skills that are essential for the 21st century student. A key element will also be developing the ability to deal with problem-solving through decision-making exercises aimed at analysing the main issues facing our world at the moment.

Outline of course structure:

You will learn to make reference to different sources of information, such as maps and fieldwork data. You will develop your skill at communicating clearly in a variety of ways, to interpret different types of maps, images, data, and other sources using ICT where appropriate.

You will develop the ability to enquire, to think clearly, analyse, and interpret evidence critically, and to give conclusions based on evidence.

You will also develop practical fieldwork skills during trips planned within the course, such as coasts and cities, or even a residential trip, to develop skills.

Careers using Geography

Good at knowing where you're going?

Geography is about people, places, and the environment throughout the world. It investigates natural and human environments - what they are like, how they are changing, and how they are related. Studying geography is useful for a wide range of careers.

Whatever level you achieve by studying geography, there are lots of careers where you can use the skills you have developed. Geography is a good background for working in the following job areas:

Travel and tourism

Landscape architecture

Environmental conservation and Ecology

Cartography (map making)

Surveying

Oceanography

Transport and logistics

Planning (town and country)

Geology

Meteorology

Estate management

Teaching

The skills used in geography can be a good basis for many other careers including management, accountancy, marketing, ICT, the Civil Service and local government, library, and research jobs.

Getting started and progressing

If you're keen to pursue Geography, your first step is to get good GCSE grades before you start a sixth form or college course.

You normally need A-Levels or the equivalent, such as a relevant BTEC Level 3 National qualification, to be able to study a degree. For those offering A-Levels, Geography may be required or a preferred subject for entry; however, for some courses no particular subjects are specified. Check individual course entry requirements, as they do vary.

Geography can be studied as a single subject in many Universities, or it can be combined with almost any other subject you can think of. There are also specialist degrees in geology or geophysics, environmental geography, and marine geography to consider. There are some sandwich degrees, which include a period(s) of work experience.