Governance and Leadership
governor meetings schedule
| | | |
| --- | --- | --- |
| TIME | DATE | COMMITTEE |
| 2018 | | |
| 3.00 pm | Tuesday 18 September | Admissions Committee |
| 3.00 pm | Monday 24 September | Finance and Resources |
| 4.30 pm | Wednesday 3 October | Full Board – Annual General Meeting |
| 3.30 pm | Tuesday 9 October | Standards and Achievement |
| 3.30 pm | Thursday 18 October | Staff Pay Committee |
| 3.00 pm | Thursday 25 October | Finance and Resources |
| 3.30 pm | Thursday 8 November | Teaching, Learning and Curriculum |
| 3.00 pm | Thursday 29 November | Finance and Resources |
| 4.30 pm | Thursday 6 December | Full Board |
| 2019 | | |
| 4:30 pm | Tuesday 8 January | Student Support Committee |
| 3.00 pm | Thursday 17 January | Finance and Resources |
| 4.00pm | Wednesday 23 January | Teaching, Learning and Curriculum |
| 3.30 pm | Thursday 28 February | Standards and Achievement |
| 4.30 pm | Thursday 14 March | Full Board |
| 3.00 pm | Thursday 21 March | Finance and Resources |
| 3:30 pm | Tuesday 26 March | Staff Pay |
| 4.30 pm | Thursday 2 May | Student Support |
| 3.30 pm | Thursday 9 May | Standards and Achievement |
| 3.00 pm | Thursday 16 May | Finance and Resources |
| 3.30 pm | Thursday 23 May | Teaching, Learning and Curriculum |
| 3.30 pm | Thursday 13 June | Human Resources |
| 3.00 pm | Thursday 20 June | Finance and Resources |
| 4.30 pm | Wednesday 26 June | Student Support |
| 4:30 pm | Thursday 27 June | Extraordinary Full Board |
| 4.30 pm | Thursday 4 July | Full Board |
| 3.00 pm | Thursday 11 July | Finance and Resources |
* Indicates meetings that have been rescheduled.
Mrs H Redford-Hernandez - Headteacher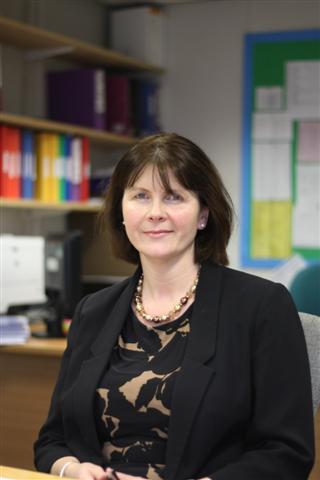 Mrs H Redford-Hernandez
Headteacher​
I have been the Headteacher of Hungerhill School in Doncaster for the last six years. Hungerhill School is a mixed comprehensive (11-16 years) with more than 1100 students. It is a high performing school, having been graded as outstanding in October 2012. It has been recently designated as a World Class School; due to its sustained student progress, aspiration and achievement and culture of excellence. The school secured Teaching School as well as National Support School status in August 2014. Designated as a National Leader of Education and Pupil Premium Reviewer, I regularly support a number of secondary and primary schools through the Teaching School Alliance, Partners in Learning. Hungerhill School is also a lead secondary school for Notre Dame SCITT; leaders of the school believe strongly in "growing your own" brilliant teachers and leaders for the next generation.
I have held a number of leadership posts in other Local Authorities, including Head of School in an 11-18 Federated Academy and MFL Advisory Teacher in Nottinghamshire Advisory and Inspection Service.
My particular subject expertise is MFL working for many years as a Specialist Lecturer on the ITT course at the University of Nottingham. Before becoming a teacher, I qualified as a Management Accountant for a large steel company in Sheffield.
I am currently working on two large-scale projects for Doncaster; the development of Doncaster University Technical College (UTC) and the Brighter Futures Multi-Academy Trust. The vision is to create an inspirational learning Trust for all its staff and students.
Dr Stephen Newman - CHAIR OF GOVERNORS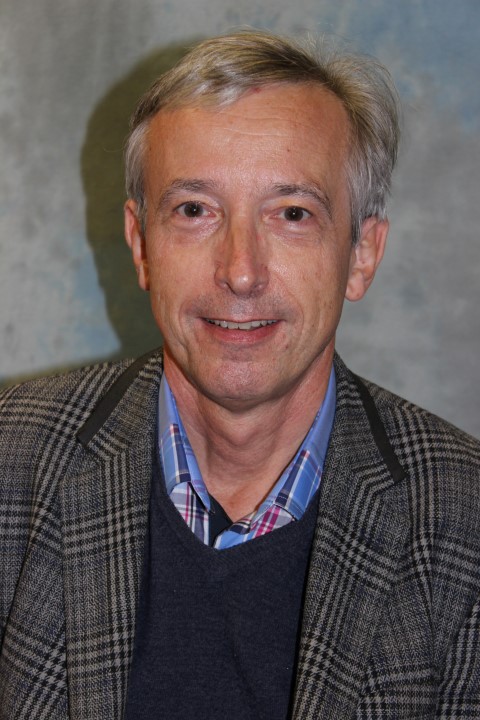 Dr S Newman
Chair of Governors
Stephen Newman is Senior Lecturer in Education and Professional Development at Leeds Beckett University, working with students on undergraduate and postgraduate courses; MSc and MA courses in education, and leadership and management, doctorates, and leading two School-Centred Initial Teacher Training PGCE courses for students studying at Masters Degree level whilst training to be teachers. In these, and other roles, he works closely with colleagues in schools and academies (both primary and secondary), and in other universities, examining, researching, and writing. His particular interest is philosophy and, in particular, the later philosophy of Ludwig Wittgenstein. He was awarded a PhD by the University of Sheffield in 1997 for his thesis on teacher education and professional development, which was subsequently published.
Prior to his present post, Stephen was the Course Leader for MA and Med programmes in the McMillan School of Teaching, Health, and Care at Bradford College University Centre. Stephen has a long involvement with Hungerhill School, where he was Head of Geography, and also Examinations Officer for many years.
COUNCILLOR Mrs Andrea Robinson - Co VICE Chair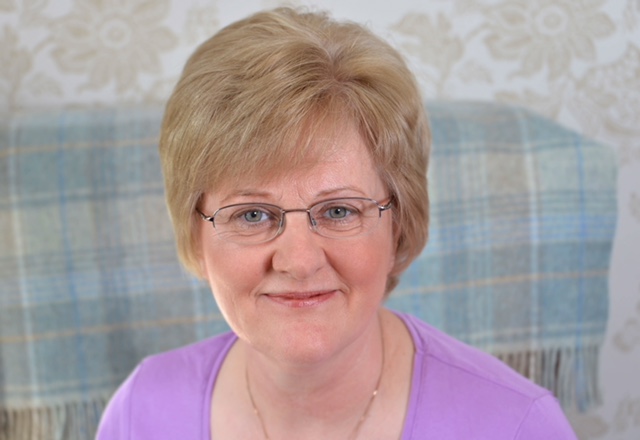 Councillor Mrs A Robinson
Co-Vice Chair of Governors
Andrea became a parent governor shortly after her eldest child joined Hungerhill School in order to better understand the school. She now serves as a Community Governor because of the huge respect that she feels for the staff, students, and colleagues on the Governing Body. Governors fulfil an important role as 'critical friends;' they succeed in this because they are a diverse group of people who bring different knowledge, skills, expertise, and life experience to their consideration of everything, from the development of the curriculum to how much it would be appropriate to spend on a new boiler!
Andrea works for a charity and, in that capacity, she has visited some of the poorest countries in the world; villages where children have no access to formal education. This serves as an important reminder that we must value and support this country's state education system.​
Mr bill peacock - Co VICE Chair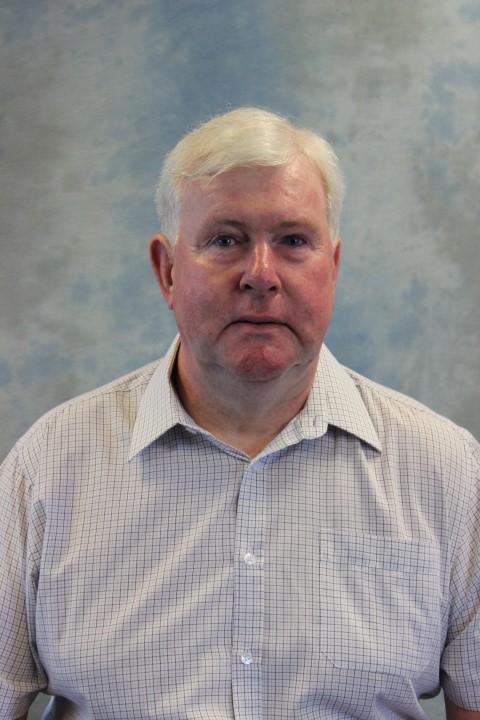 Mr B Peacock
Co-Vice Chair of Governors
Bill has had a close association with the local primary schools; his wife works as a Special Educational Needs Learning Support Assistant, he is chair of the Local Governing Body at Kirk Sandall Juniors, and he also sits as a director of the Kirk Sandall Academy Trust.
Throughout this time, Bill has worked with many headteachers and senior management teams at Hungerhill's feeder schools, and has undertaken tasks involving the recruitment of teaching staff, senior management, redundancy, and Ofsted inspection.
Being a retired senior manager from a multinational enterprise with an engineering background, Bill now has the time and the ambition to commit to the Hungerhill Board and share his experience, believing in constant encouragement of the 'whole child,' with a focus on attainment, achievement, and personal development.

Mr Nic Burne - Member Appointed GOVERNOR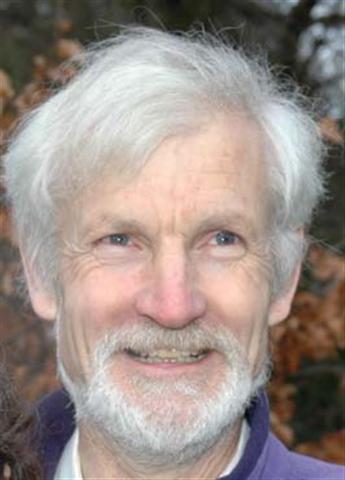 Mr N Burne
​Member Appointed Governor
Nic has been a Governor for over fifteen years. He was motivated to join the governors while his three boys were at Hungerhill, and he wanted to give something back for the excellent start in life that the school gave to his family.
He finds it a source of great pleasure and satisfaction to be part of such a dynamic and proactive team. The Governors are very involved with the running of the school, and the school is always very welcoming of the Governors' input. Together they make a winning team, as is shown by the excellent exam results.
Nic was a teacher for twenty years and then ran a small business, so he has some skills and experience which, though dated, are useful to the Board.
He is acutely aware of the heavy responsibility that governance carries, but he finds it very interesting and rewarding.
Mrs Teresa Ladley - Member Appointed GOVERNOR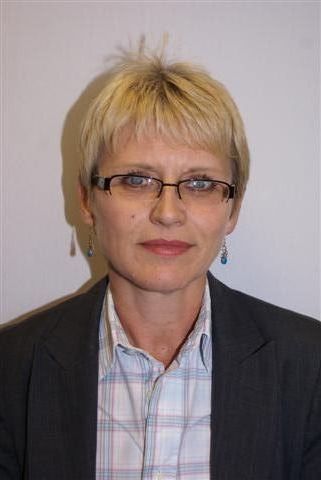 Mrs T Ladley
​Member Appointed Governor
Teresa has been a member of the Governing Body since 2012, in the first instance appointed as a Parent Governor, and then later a Member-Appointed Governor. Her oldest son is a former student of the school and is currently studying a Masters Degree at University of Sheffield. Her youngest son is currently in Year 10.
Teresa has strong links with the Hungerhill pyramid as a whole, as she is the Business Manager for both Dunsville Primary Academy Trust and Kirk Sandall Academy Trust. She is also a designated Specialist Leader in Education with the Doncaster Teaching School Alliance, Partners in Learning.
A committed member of the Governing Body, she has played an active role in the school; with her particular expertise and interest in finance, she was appointed Responsible Officer when Hungerhill first became an Academy. She continues to support the school wherever she can, and is proud to be part of the organisation which she believes gives our young people the best possible preparation for the future.
MR KELVIN FITTON - MEMBER APPOINTED GOVERNOR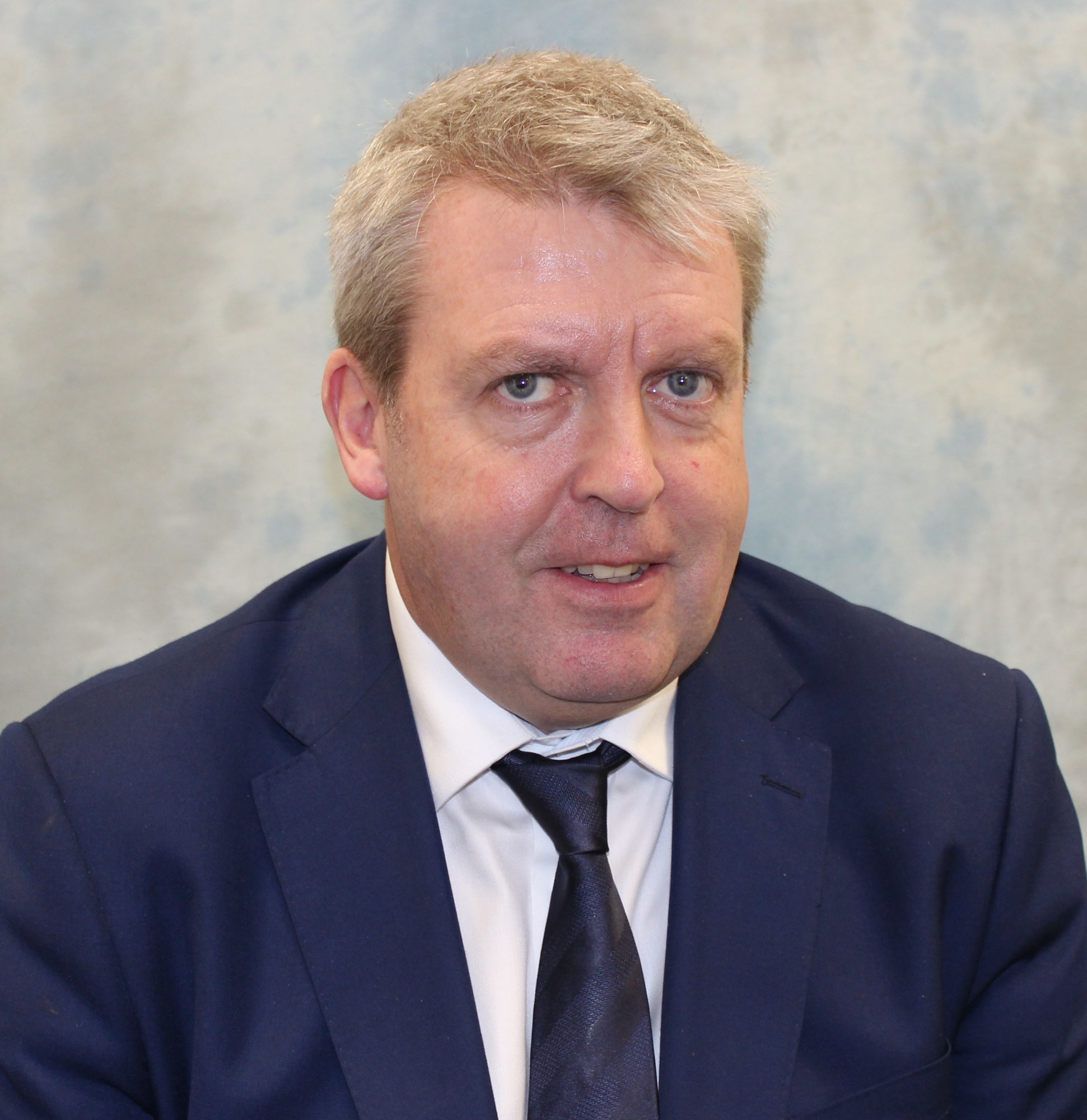 Mr K Fitton
​Member Appointed Governor
Kelvin Fitton is a Partner at Smith Craven Chartered Accountants. He obtained a degree in Economics at Lancaster University before qualifying as an Accountant in 1994. He joined Smith Craven that same year and became a Partner in 2000.
Together with his business Partner, Kelvin has developed a firm which provides clients with a full range of Accountancy services, across all sectors of business. Based in Doncaster, but with offices in Sheffield and Worksop, Smith Craven is a recognised brand within the local business community.
Kelvin is passionate about Doncaster and promoting the town as a place to invest, work, learn and live in, but more importantly to enjoy. He is committed to supporting the local economy and is already involved in many ventures across the borough: Kelvin is currently President of Doncaster Chamber of Commerce and Enterprise, Vice Chair of Finance for Enterprise (formally Donbac) and Chairman of the Doncaster Place Board. He is also involved with many of Doncaster's charities. However, until he accepted the invitation to join the Governing Body at Hungerhill, he had no formal exposure to the education sector and this is a role he now embraces with enthusiasm. Kelvin feels his skill set and the knowledge he has gained over the past 23 years will enable him to add a different dimension to the Leadership Team at Hungerhill.
Having two teenage children of his own, Kelvin understands some of the demands placed upon schools in terms of performance and excellence. He sees his role as a Governor as an opportunity to broaden his understanding within the Education sector further and be part of a team who constructively challenge the leadership team to ensure the high expectations and objectives set, are achieved.
Mr Dan Fell - member appointed GOVERNOR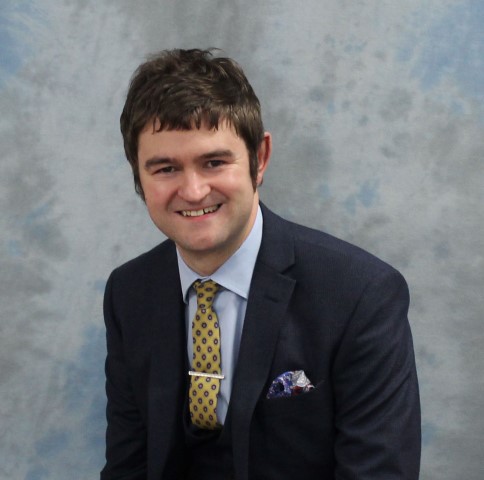 Mr D Fell
​Member Appointed Governor
Dan became a Governor of Hungerhill in 2017. Dan Fell is Chief Executive Officer at Doncaster Chamber of Commerce, an organisation that supports and represents the business community of Doncaster. Dan and Chamber colleagues work closely with a range of strategic partners – including Doncaster MBC, MPs and colleagues in the education sector – to facilitate economic growth in Doncaster for the benefit of the borough's businesses, communities and young people. Dan believes it is important that local place leaders 'practice what they preach' in relation to both education and civic life and therefore believes it is important to actively participate in things like schools governance.
Dan is responsible for ensuring that the Chamber delivers against its strategic objectives, business and plan and budget whilst also leading on the organisation's policy and public affairs activities. Dan believes that the skills he has acquired leading the Chamber of Commerce, together with his insight into local business needs, are highly applicable to his role as a Governor at Hungerhill. In addition to his role at Doncaster Chamber, Dan is also a member of the following boards and partnerships: Team Doncaster, Enterprising Doncaster, CAST, Doncaster University Technical College, the Sheffield City Region Local Enterprise Skills Board and Sheffield City Regional Local Enterprise Partnership International Trade Board. Dan's participation in these forums such as these can hopefully provide networks, strategic context and insight for the Head and SLT members at Hungerhill.
Mr Paul Senior - member appointed GOVERNOR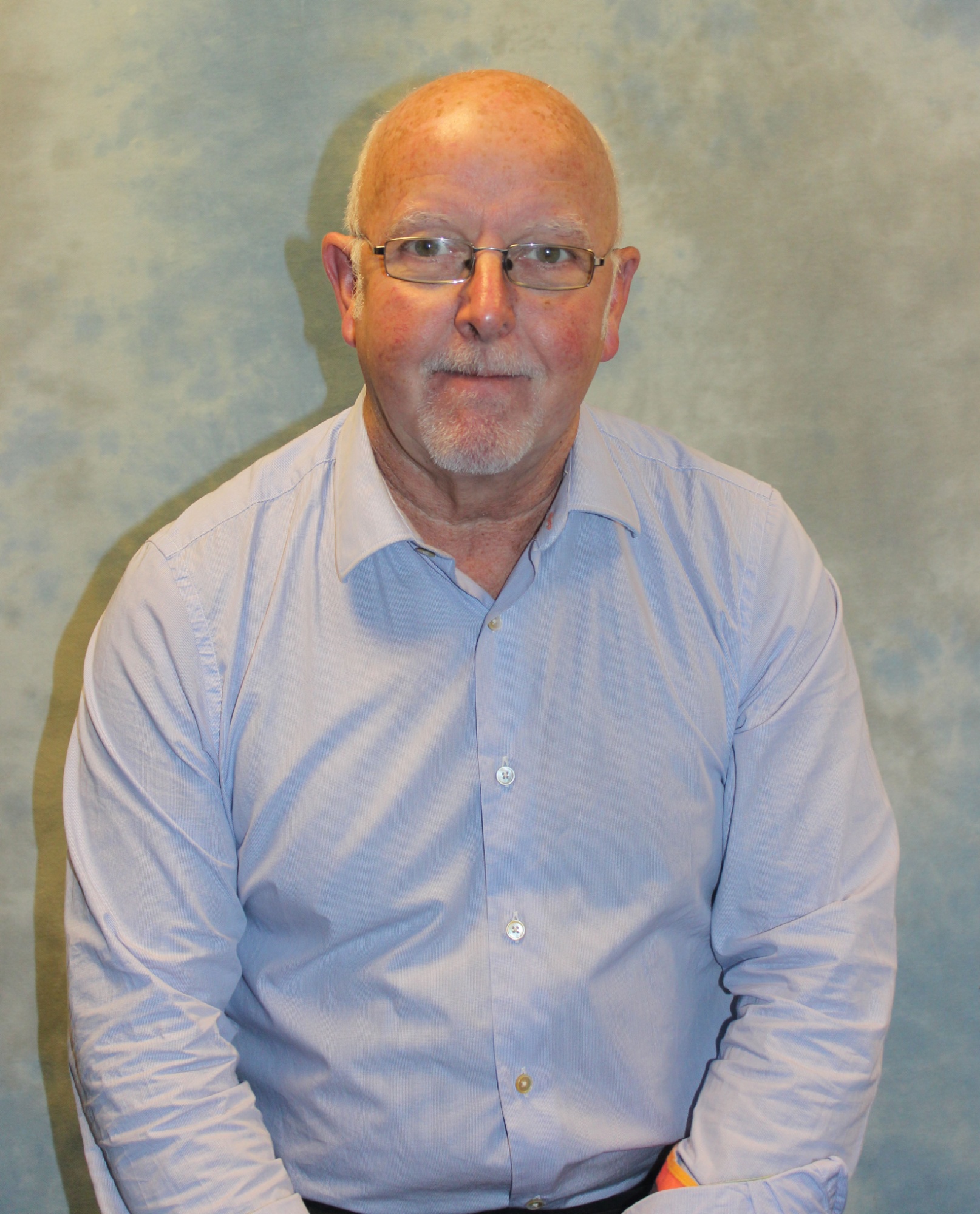 Mr P Senior
​Member Appointed Governor
mr stephen france - parent Governor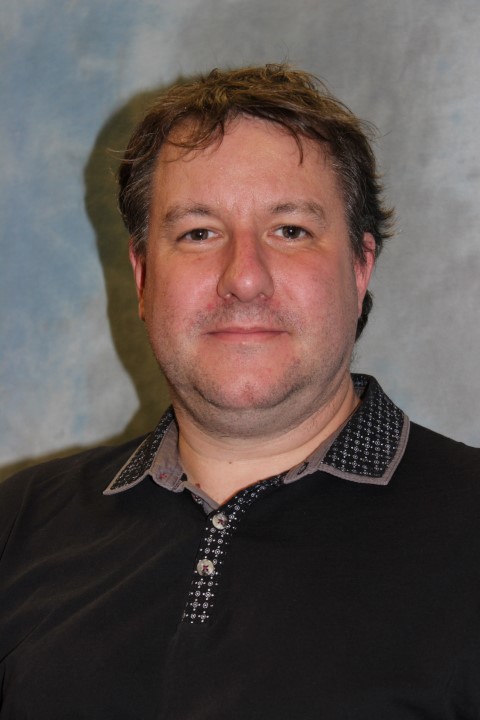 Mr S France
​Parent Governor
Stephen became a Parent Governor this year and has two children currently attending Hungerhill School in Year 11 and Year 9 respectively.
Stephen has been on the PTA group at a local primary school until his children progressed to secondary education and found the experience very rewarding, but at the same time, developed some understanding of the importance of parents' input in helping a school to remain successful. He strongly believes Hungerhill School is an excellent school for all who attend, and wishes to give something back to the school to show the appreciation for all the hard work and dedication of teachers, staff and students.
Stephen has been self-employed in property maintenance for the past 5 years and was previously a quantity surveyor. He hopes to be able to bring some of his experience and skills to the role of Governor.
Miss nikki crowder- staff Governor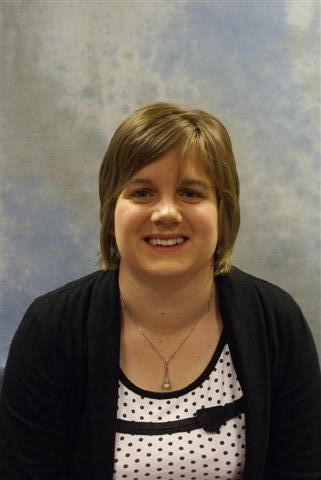 Miss N Crowder
​Staff Governor
Nikki has been a teacher at Hungerhill for nine years, appointed firstly as Head of Music in January 2008 and later promoted to Curriculum Leader for Performing Arts from September 2011. During this time, she has been a member of many working parties within the school, from being involved in reviewing home learning to co-leading on data and assessment.
Being passionate about being in the classroom and bringing out the best in students, Nikki wanted to commit to being on the Hungerhill Board in order to share her knowledge and experience, as well as gain further insight into the school as a whole. She believes in developing the 'whole child', focussing not only on academic studies but recognising and nurturing each and every child's best abilities, in whatever discipline, so they can flourish.
Miss hannah d'rozario- staff Governor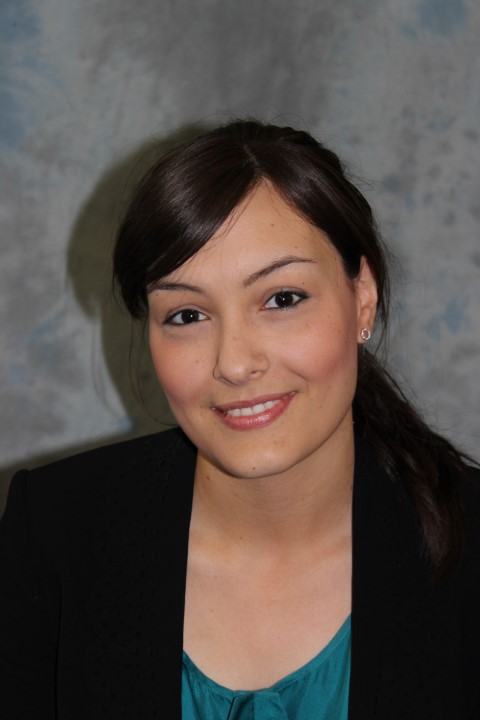 Miss H D'Rozario
​Staff Governor
MR Oliver Marriott - staff Governor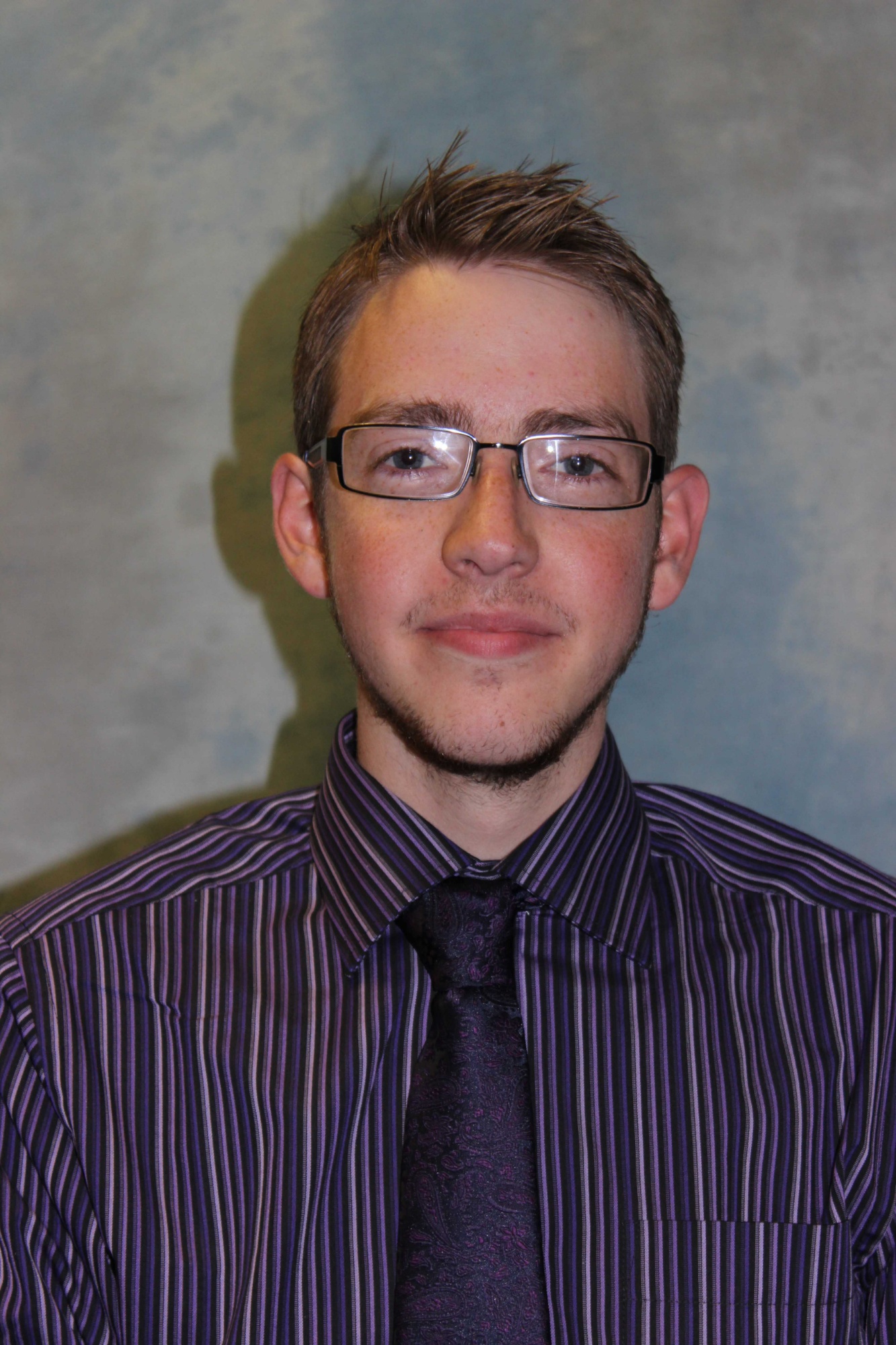 Mr Oliver Marriott
​Staff Governor
Having an educational background in Mathematics, Oliver has been able to transfer critical and analytic thinking skills into the ICT Support department of Hungerhill School, and has strived to bring diligence and an industrious work ethic to his profession. His position in the school affords him the opportunity to build good working relationships with both teaching and support staff alike, meaning he has a balanced understanding of the operational and curriculum requirements of Hungerhill.
A vital aspect of Oliver's work involves the ability to communicate at all levels, to ensure that he can provide a high quality of ICT support and service to all the students and staff he comes into contact with on a daily basis.
Oliver strongly believes that projecting a caring and positive image whilst carrying out his role is of great value, to ensure that he personally, and the ICT support department as a whole, are seen as approachable. Not only this, but this attitude can also serve as a good precedent for the students at Hungerhill.
Oliver feels that his role as Staff Governor is a privilege and he feels that he will be able to contribute to strategic discussions in the course of his role.
Mr Neil Purvis - Parent Governor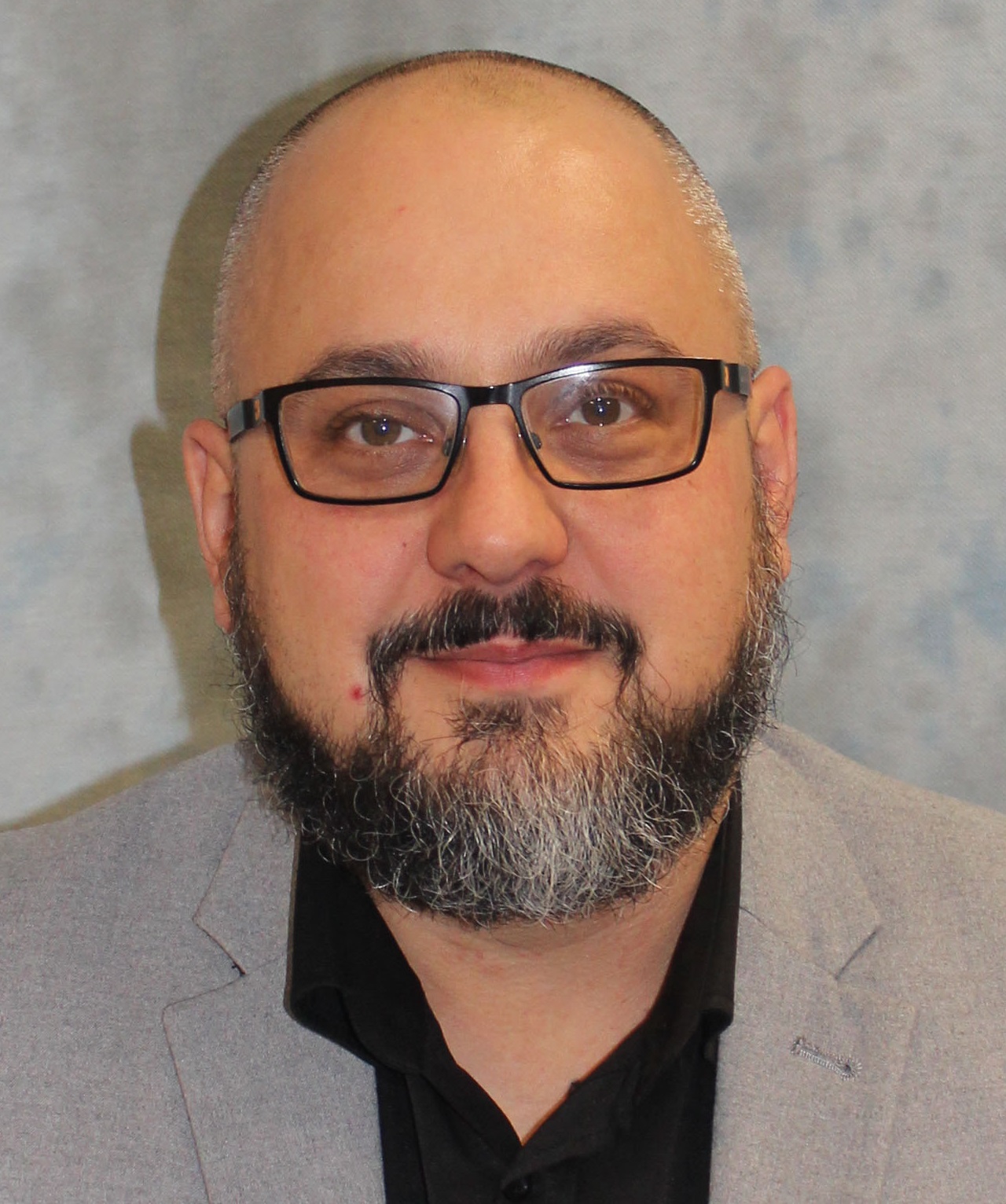 Mr Neil Purvis
​Parent Governor
Neil Purvis is an Audit Manager for the Government Internal Audit Agency. Leading a diverse team of Chartered Auditors and Accountants, he is responsible for the development, planning and delivery of a complex annual programme of Internal Audit and assurance work for a major Central Government Department. His expertise lies in Internal Audit, corporate governance, internal control, risk management, corporate strategy and strategic management, and public sector/central government/civil service operations. He has one child in the school.
Neil is a Chartered Member of the Institute of Internal Auditors (CMIIA); and a Globally Certified Internal Auditor (CIA) with the Institute of Internal Auditors, Global. Neil has been a member of the Civil Service for over 16 years undertaking various roles within the Department for Work and Pensions, and more recently in HM Treasury. Neil has also worked in the private sector.
Neil has extensive experience in public sector finance, governance, risk management and general business delivery and feels he has the unique skills and knowledge that he can bring to the Board of Governors.
Mr Philip Wedell - Parent Governor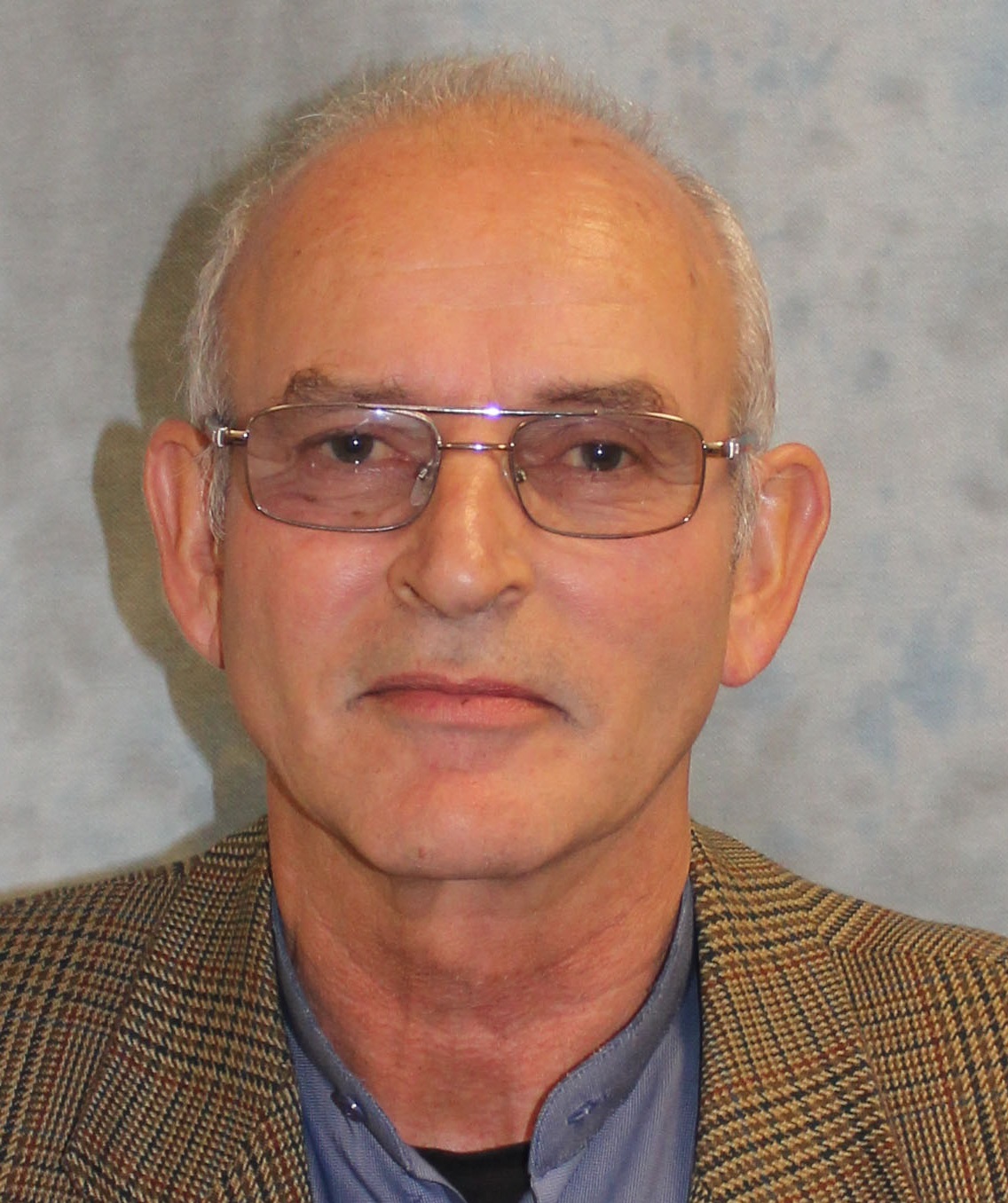 Mr Philip Wedell
​Parent Governor
Philip Wedell runs Glebe Farm Kennels and Cattery and has experience of animal husbandry, data management and budget finance. His current responsibilities include the welfare of up to 80 dogs and cats and the maintenance of the associated infrastructure.

He has also worked as a Director of an NGO being responsible for programme design, management and finance control and worked for the International Children's Trust as a Co-executive Director co-ordinating the management of projects in Asia, Africa and Latin America. Philip has one child in school.

Philip has extensive experience of working with quite large teams of colleagues to achieve development goals and much of his working life has involved training groups of young people to acquire practical life skills. He directly employed 100 people over a range of social activities and micro-enterprises and was responsible for accurate financial control.

Philip is confident that his previous experiences will help him to work in his Parent Governor role to support the Board of Governors.
Mr David Munro - Parent Governor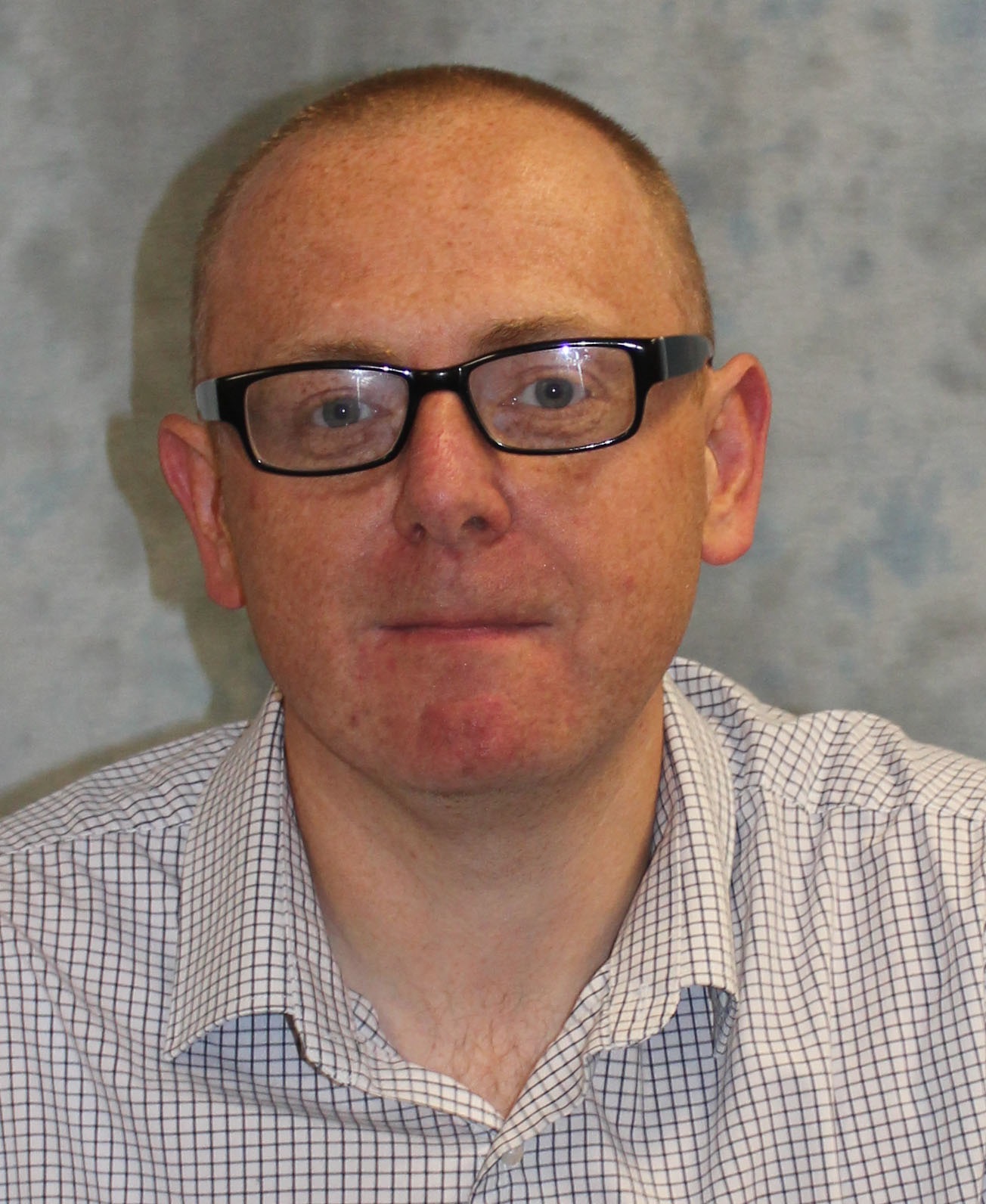 Mr David Munro
​Parent Governor
David Munro is the Systems and Technology Manger for Unipart Rail, leading the implementation of the digital strategy for Unipart Rail. David has currently 2 children in school.

David is a trained facilitator and has an appreciation for group dynamics and leading groups to positive outcomes. He also has a strong background in process improvement across many different business sectors, and feels that he can bring these skills into his Parent Governor role.

David has an understanding of current and new technology and feels it is vitally important to bring those concepts to children at the earliest possible opportunity in their lives. He believes his experience of working with a variety of stakeholders and his investment as an interested parent leads him to think that he can contribute to the Board of Governors as a positive engaged member of the team.