Graphic Design and Media
Media is the study of products that communicate an idea to a specific audience. Media can include magazines, newspapers, TV, film, radio, photography, websites, posters, gaming and advertising products.
The media has a massive influence on the things you buy, watch, listen to, download, and talk about, and the study of media can make you much more aware of how you are targeted on a daily basis by media companies. Malcolm X famously once said that "the media is the most powerful entity on earth." In many ways, he was right: from television, film and radio, to what we see on the Internet, media is everywhere, and it can entertain, advise, inform and instruct as much as it can influence.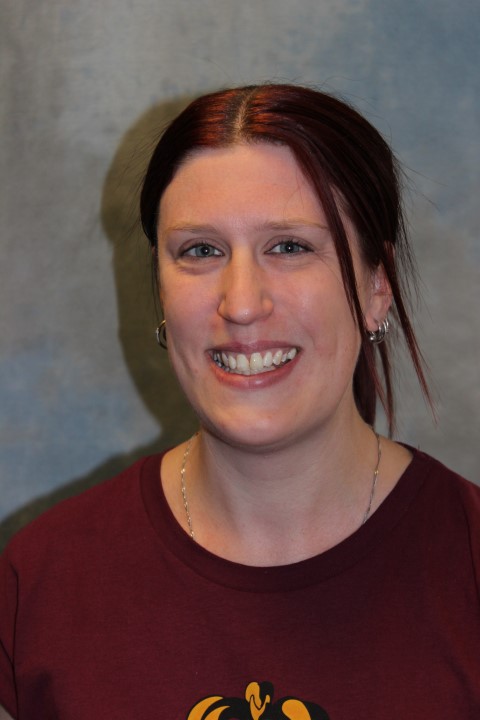 Mrs S Bamford
Curriculum Leader
Media perfectly combines the subjects of English, art, graphics, and ICT into one exciting subject where you can explore the media around you and raise your own awareness of how the media influences you. The subject allows you to create your own media using your creativity and ICT skills, as well as study the work of others. Media is taught as a series of projects where you will become a graphic designer aiming to create products that your target audience will be drawn to.
Media KS4
Exam Board:

Pearson BTEC

Qualification:

Level 2 tech Award in Creative and Media Production

Assessment:

Coursework 67%

(two different project units)

Examination project 33%

Outline of course content:

A vocational qualification prepares you for employment and provides a good grounding to go on to a more advanced course, and it displays maturity beyond GCSE level. You will work independently on topic-based work over the course and you can tailor the topics to suit your own interest and experiences. You will gain confidence through presenting work to peers and displaying your work. This course is very practical with even the exam being a practical project. By doing a more vocational pathway we are giving you a more 'hands on' experience of media and the products associated with it which in turn prepares you more fully for your future in the media workplace.

Outline of course structure:

Year 9 can be viewed as a foundation year, providing you with the skills and knowledge to take on the BTEC qualification in Years 10 and 11 with full confidence. A range of topics will be studied in Year 9 to provide you with a varied and broad range of skills. You will get to use a variety of ICT programs and equipment throughout Year 9 to ensure you are well prepared for Years 10 and 11. This will include the use of digital cameras and software such as Adobe Photoshop. You must be generally interested in graphic design, film, TV, and photography and have a creative flair.

In Year 10, we will be developing our skills through one unit that is aimed at improving your research, artistic, computer, and evaluative skills. Our Component One project is based around the promotion of a festival event. Our print media, graphic design and target audience awareness skills are all developed through the creation of a variety of products aimed at our festival audience. You will be able to choose the theme of the festival to tailor it to your own interests. You will use specialist programs such as Adobe Photoshop to create your products and take your own photographs to create original images.

Year 11 moves onto Component 2 where you will use the skills learned in Year 10 to create a media product of your choice from a selection of possibilities. You will play to your media strengths and create a series of high level, professional products that are designed for your intended audience using a combination of fonts, colours, image choices are creative editing. Again you will be encouraged to use photography to create original images.

Careers using Media

Media studies graduates typically enter careers in the media, cultural and creative industries. Areas of work include television and radio, film and video, digital media, computer games, journalism, writing and publishing, PR and media practice. The skills gained on a media studies degree, combined with personal determination, will help you to succeed in the competitive creative industries.

Employers include:

Communications agencies
The Civil Service
Further and higher education institutions, such as colleges and universities
Local government
Marketing organisations
Media companies
The newspaper industry
PR consultancies
Publishing companies
TV and radio companies.

Job Options

Jobs directly related to media include:

Media planner
Multimedia specialist
Programme researcher, broadcasting/film/video
Public relations officer
Runner, broadcasting/film/video
Social media manager
Television/film/video producer
Web content manager

Jobs where your media skills would be useful include:

Advertising account executive
Broadcast journalist
Editorial assistant
Event manager
Film director
Information officer
Magazine journalist
Market researcher
UX designer
Writer

Progression:

Lots of sixth forms offer A-Level Media, which can be combined with other courses. Level 3 Btecs in Media, Interactive Media, and TV and Film Production are also available. Media remains a popular University course, with many offering the opportunity to specialise in journalism, TV and film production, multimedia, or radio work.