Media and Graphic Design
Everything that you see has been designed by someone. The choices that graphic designers make effects all our lives daily. Raising the awareness of these design choices with young people gives them an opportunity to understand the world around them more deeply. By allowing students to deconstruct the design around them, they become acutely aware of how the media effects their lives, more appreciative of the design processes that go into graphic pieces and more informed about how elements such as colours, fonts and images all play a role in targeting certain groups in society.
Graphic design and media is the perfect blend of analytical skills, artistic appreciation and creative exploration. As a subject, it nestles between ICT and Art and there are strong cross curricular links between these subjects. Graphic design and media is, in itself, an art form. The skills and confidence that students have developed through their art lessons are transferable skills that students will utilise within their Graphic design and media lessons, as are the ICT skills that are taught in KS3. Graphic design and media relies heavily on software that enables students to create unique artistic pieces and so programs such as Photoshop and Illustrator are used frequently. The curriculum aims to build on the foundations of KS3 ICT by revisiting these programs throughout project work and embedding a mastery of the tools and applications such programs provide.
The Graphic design and media curriculum will:
Develop the character of all students
Graphic design and media students will learn to:
Question what they see around them; why use those colours, what does that logo represent? Overall awareness raised.

Understand design choices, see beyond the obvious and develop an appreciation for graphic design and skills used.

Explore designers such as Aaron Draplin, Paula Scher & others; the faces behind the global brands students know and love.

Form opinions on graphic design, developing their own taste and appreciation for artwork and good design.
create pieces that have a character of their own, allowing students to grow as unique artists.
Ensure all students are literate and numerate
Students develop the skill of inference; read a logo, poster or piece of art as one might a text.

Key vocabulary is embedded into all lessons and is addressed frequently, allowing students to develop a fluency when discussing the graphic design pieces of others and their own.
Numeracy skills are also embedded into lessons, although more discreetly, as students will not only look at scale and measurements but also transformation techniques that may need to be applied in order for graphic designs to play out better within the given space.

Students build reading stamina by using web- based reading material to complete independent research into designers & styles.
Build knowledge and aspirations of all students
Learners provided with the opportunity to develop sector-specific knowledge and skills in a practical subject.
Qualification is based around the principal that students will approach tasks as professional design briefs. This gives them a first hand experience of what the world of work is like for graphic designers. Students who have aspirations to work in the creative media sector are then able to draw on this vocational experience in later studies.

The vocational curriculum is planned as a sequential series of projects that build key skills, embed new knowledge and give students the opportunity to independently produce graphic design pieces for their portfolio.
Ensure all students have the secure foundations to progress into further education and employment
Btec Tech vocational course- all learner units of study are work and 'real world' related in their

The course showcases and studies professional graphic designers and the design companies they work for, giving students an insight into what role graphic designers play within the real world and their employability.

Graphic design skills post 16 at a variety of local level 3 providers are explored. Courses range from A- level Media and Graphic Design, Level 2 / 3 Game Design, A- level photography, Btec Level 3 Graphic Design, Btec Digital creation at the UTC and other graphics and media related courses.
Develop cultural capital of all students Graphic design students will:
Study the works of the some of the UKs most influential graphic designers, such as Drew Millward
Explore through project work the UK based powerhouses of global design such as Bulletproof Designs and Wolff- Olins.

Review how graphic design shapes the UK; London 2012 Olympics and the heritage behind Cadbury's design.

Explore art works ranging from film posters to album covers, often from areas beyond their cultural comfort zone.

Be exposed to the world of graphic design as often as time will allow in the hope that a life-long love of art is planted and that the notion that 'art is for everyone' grows within them.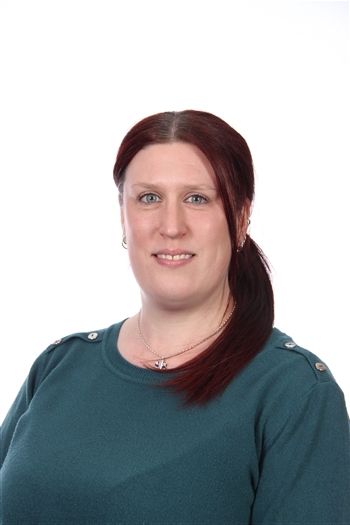 Mrs S Bamford
Curriculum Leader
Media perfectly combines the subjects of English, art, graphics, and ICT into one exciting subject where you can explore the media around you and raise your own awareness of how the media influences you. The subject allows you to create your own media using your creativity and ICT skills, as well as study the work of others. Media is taught as a series of projects where you will become a graphic designer aiming to create products that your target audience will be drawn to.
Media KS4
Exam Board:

Pearson BTEC

Qualification:

Level 2 tech Award in Creative and Media Production

Assessment:

Coursework 60%

(two different project units)

Examination project 40%

Outline of course content:

A vocational qualification prepares you for employment and provides a good grounding to go on to a more advanced course, and it displays maturity beyond GCSE level. You will work independently on topic-based work over the course and you can tailor the topics to suit your own interest and experiences. You will gain confidence through presenting work to peers and displaying your work. This course is very practical with even the exam being a practical project. By doing a more vocational pathway we are giving you a more 'hands on' experience of media and the products associated with it which in turn prepares you more fully for your future in the media workplace.

Outline of course structure:

Year 9 can be viewed as a foundation year, providing you with the skills and knowledge to take on the BTEC qualification in Years 10 and 11 with full confidence. A range of topics will be studied in Year 9 to provide you with a varied and broad range of skills. You will get to use a variety of ICT programs and equipment throughout Year 9 to ensure you are well prepared for Years 10 and 11. This will include the use of digital cameras and software such as Adobe Photoshop. You must be generally interested in graphic design, film, TV, and photography and have a creative flair.

In Year 10, we will be developing our skills through one unit that is aimed at improving your research, artistic, computer, and evaluative skills. Our Component One project is based around the promotion of a festival event. Our print media, graphic design and target audience awareness skills are all developed through the creation of a variety of products aimed at our festival audience. You will be able to choose the theme of the festival to tailor it to your own interests. You will use specialist programs such as Adobe Photoshop to create your products and take your own photographs to create original images.

Year 11 moves onto Component 2 where you will use the skills learned in Year 10 to create a media product of your choice from a selection of possibilities. You will play to your media strengths and create a series of high level, professional products that are designed for your intended audience using a combination of fonts, colours, image choices are creative editing. Again you will be encouraged to use photography to create original images.

Careers using Media

Media studies graduates typically enter careers in the media, cultural and creative industries. Areas of work include television and radio, film and video, digital media, computer games, journalism, writing and publishing, PR and media practice. The skills gained on a media studies degree, combined with personal determination, will help you to succeed in the competitive creative industries.

Employers include:

Communications agencies
The Civil Service
Further and higher education institutions, such as colleges and universities
Local government
Marketing organisations
Media companies
The newspaper industry
PR consultancies
Publishing companies
TV and radio companies.

Job Options

Jobs directly related to media include:

Media planner
Multimedia specialist
Programme researcher, broadcasting/film/video
Public relations officer
Runner, broadcasting/film/video
Social media manager
Television/film/video producer
Web content manager

Jobs where your media skills would be useful include:

Advertising account executive
Broadcast journalist
Editorial assistant
Event manager
Film director
Information officer
Magazine journalist
Market researcher
UX designer
Writer

Progression:

Lots of sixth forms offer A-Level Media, which can be combined with other courses. Level 3 Btecs in Media, Interactive Media, and TV and Film Production are also available. Media remains a popular University course, with many offering the opportunity to specialise in journalism, TV and film production, multimedia, or radio work.