PE
Core PE
All students in school have one double lesson of Physical Education per week. Within PE lessons, students are encouraged to develop their techniques and skills across a range of different physical activities including various game based sports, gymnastics, athletics, and health-related fitness.
As part of all lessons, students will engage in physical activity for a sustained period of time as well as develop the necessary knowledge and understanding required to lead a healthy and active lifestyle.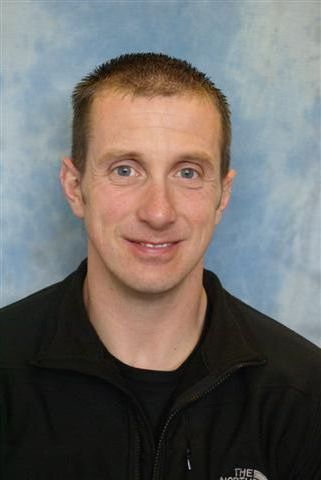 Mr M Hacking
Curriculum Leader
The final aim within most activities covered will be to allow all participants to engage in competition. This will range from low-level competition in PE lessons to inter- and intra-school matches. We strive to create an enthusiastic and engaging environment where all students enjoy PE and sport.
Physical Education KS3
​Main skills developed in Year 7:
​Main skills developed in Year 8:

basic acquisition of motor skills
replication of basic movements
skills and tactics required to outwit opponents
co-operation and competition (citizenship)
health and safety
principles of play
basic rules and laws
ICT in PE
personal, learning and thinking skills within a variety of contexts

​implementation of skills into a game situation
replication of important actions or phrases
planning and implementation of strategies and tactics aimed at outwitting opponents
refinement and analysis of their own/others work
leadership skills
understanding of the benefits of exercise and how the body reacts to physical activity
ICT in PE
continued developments of the personal, learning and thinking skills within a variety of contexts

​How parents can help to support their son's/daughter's learning in Year 7:
​​​How parents can help to support their son's/daughter's learning in Year 8:

encourage an active lifestyle
encourage joining local clubs
ensure students have correct equipment

​encourage an active lifestyle
encourage joining local clubs
ensure students have correct equipment
Physical Education KS4
Exam Board:

AQA

Qualification:

GCSE

Assessment:

Practical Assessment 40%

(as a performer in three specialist areas; two team and one individual, or vice versa)


Examination 60%

(two different papers)

Outline of course content:

The course requires students to perform to an appropriate level in three sports and, in order to be successful, it is imperative that they participate in sport outside of lessons (for a club or extra-curricular practices/teams).

Students will cover the following topics within theory lessons:

health, fitness, and physical activity
training methods
health and safety
factors affecting participation
nutrition/diet/performance enhancing drugs
body systems and their functions
injury and first aid
the media, funding, role models, and science/ICT in sport.

Outline of course structure:

Students will develop the following skills:

organisational skills
communication
ICT
independent learning
team work
cooperation
analytical skills
technical ability in practical areas
understanding of a working sports environment
leadership skills
first aid
​OCR Cambridge Nationals in Sport Science
Exam Board:

OCR Cambridge Nationals

Qualification:

OCR Cambridge National in Sport Science
Level 1 & 2

Level 1 Pass, Merit, Distinction is equivalent to F, E, D respectively

Level 2 Pass is equivalent to a grade C at GCSE

Merit is equivalent to a B

Distinction is equivalent to an A

Distinction* is equivalent to an A*

Assessment:

Coursework (80%)

Examination (20%)

Four units of work to be completed; three units are internally assessed, one unit is externally assessed

Outline of course content:

Reducing the Risk of Sport Injuries - external exam
Applying the Principles of Training - internally assessed
The Body's Response to Physical Activity - internally assessed
Sport Nutrition - internally assessed

Outline of course structure:

communication
independent learning
team work
technical ability in practical areas
ICT
broad understanding of sport injuries and how to deal with them/first aid
nutritional requirements to be a successful sports person
understand training methods and the principles of training to improve physical performance
appreciate and know the effects of physical exercise on our body systems, including the hearts, lungs, muscles, and skeletal system.

Careers using PE

Many different jobs relate to sport; you don't always need to be a potential Olympian! There are jobs directly involved in sports activity, such as teaching or coaching, and jobs away from the action, e.g. in sports science and management. Entry requirements range from a few GCSEs to degree-level qualifications.

For a career related to sport, you'll need good communication skills and to be able to work well in a team. Everyone working in sport also needs to be aware of health and safety issues. For many jobs, you will need to work at weekends and in the evenings, so you need to consider this if you're keen on a career using sport. The list includes:

teaching
refereeing and umpiring
coaching and Instructing
sports development
health and medical opportunities (linking with science jobs) – including dieticians, sports therapists, physiotherapists
working in sports and leisure centres (assistant and supervisory jobs)

Other areas where sport is important include:

events management
specialist retail

Getting started and progressing

Further education colleges offer relevant courses, post-16. You could start via a full-time course, such as those leading to a BTEC Level 3 National qualification in sport and exercise sciences, or in sport (with pathways including development, coaching and fitness, and performance and excellence).

Structured training with an employer is available through relevant Intermediate or Advanced Level Apprenticeships, leading to qualifications at Levels 2 and 3 respectively.

There are many degrees, HND, and foundation degree courses (and a few diploma of higher education courses) related to sport. Examples of course titles include sport and exercise science, sports studies, sports development, sports coaching, and sports management

Remember to get as much experience as you can; volunteering is a great way of building up your skills and can give you the edge in a competitive situation.