Performance Studies
If you have enjoyed your drama lessons in Year 7 and Year 8, or enjoy singing and dancing, then this is the course for you! If you decide to take this course, you must be willing to develop your skills in at least one of the three disciplines of acting, singing or dancing (you will be able to choose which one) and be prepared to perform to an audience. You will also be required to attend rehearsals in your own time. All students will study the Level 2 Certificate and, if successfully completed early, may have the opportunity to be entered for the GCSE Drama qualification in addition to this. However, it is important that you are aware that this is only a possibility.
Studying this course will provide a broad educational base for further training, further education, or for employment within the performing arts sector, as well as developing a number of transferable skills; working as part of a team; being able to research and interpret information; presenting information confidently to an audience, and communicating effectively in a variety of different ways.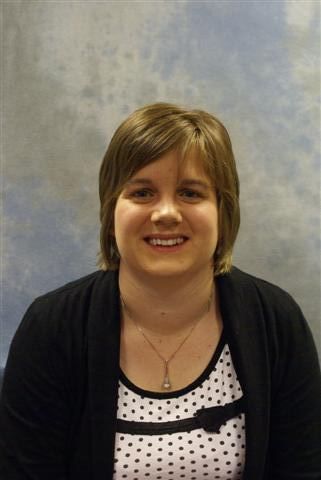 Miss N Crowder
Curriculum Leader
Performance Studies KS4
Exam Board:

NCFE

Qualification:

Level 2 Certificate in Creative Studies: Performance Skills

Assessment:

Through a range of practical and written assessments: two being internally assessed, and one externally.

Outline of course content and structure:

Unit 1: Developing Skills for Performance - This unit provides an opportunity for you to assess the skills required for your chosen discipline (one of; acting, singing or dancing) and explore the benefits and practicalities of skills development. You will gain an understanding of the importance of rehearsals in the development of your skills.

Unit 2: Prepare and Perform - This unit develops the understanding and effectiveness of preparing for, taking part in and evaluating a performance (using acting, singing, or dancing skills), taking into consideration the needs of the audience.

Unit 3: Performance Production in Practice - This unit develops your understanding of the practical and organisational processes that surround the successful staging of a performance. It develops an understanding of the co-operative nature of a production team and enables you to get involved in the development process.

Careers using Performance Studies

Do you want to be a performer?

Acting, dancing, singing, musician, circus craft, puppeteer …..

Do you prefer to be behind the scenes?

Set design and props work, wardrobe, costume, hair and make up, sound production, recording and lightning, stage and theatre management. How about working to promote a production such as marketing, sales and advertising?

Are you more technically minded?

Interested in working in film? Check out what a rigger, gaffer, dolly grip and best boy do!

Maybe you want to support others to perform?

Teaching, specialist coaching and choreography work might be worthy of further investigation

Progression:

Lots of sixth forms offer A-Levels in Performing Arts, Drama, and Dance, which can be combined with other subjects. Local colleges offer courses at Level 2 and National Diploma (Level 3) in Dance, Acting, and Musical Theatre.

Hundreds of Universities provide degree courses in Performing Arts, Acting, Dance, and Drama. Some Universities offer unusual courses, such as the Nottingham Trent Uni course in Costume Design, and Staffordshire Uni who do a degree in Puppet Making.

There are also many very specialist performing arts colleges such as (note: there are many more):

The Royal, and Royal Northern, Colleges of Music
Guildhall London
Royal Academy of Dramatic Arts (RADA)
Central School of Speech and Drama
Liverpool Institute of performing Arts (LIPA)

These offer specialist training as well as degree courses and set very high entry and audition standards.