Science
Science education at Hungerhill School has been designed not only to foster enthusiasm for the subject but to help students fulfil their scientific potential. We want to produce environmentally responsible citizens with a moral and social conscience who can critically evaluate technological and scientific advancements, and understand how they contribute to economic development in a society that we want them to flourish in.
It is vital that our students are empowered to understand the impact that they can make as both individuals within the local community, but also globally, through deep understanding of Biology, Chemistry and Physics.
At Hungerhill our curriculum will:
Develop the character of all students
We deliver a science education that ensures that pupils understand the 'big ideas' of science. We want pupils to master investigative and practical skills that underpin the development of scientific knowledge and apply these to new situations. We encourage our students to be inquisitive, observant, and analytical thinkers who work both independently and within a team.
Students are offered an aspirational pathway in either AQA Triple or Trilogy science specifications. These courses offer a wide range of new topics and skills that build upon prior knowledge, recycle their learning as they progress along the course and challenge students in terms of skills, complexity and application. We want our students to strive for excellence, achieve the best they can and leave Hungerhill able to understand and explain the scientific world around them, by nurturing the values of respect, honesty and compassion towards others and the environment.
Ensure all students are literate and numerate
The science curriculum is predominantly a knowledge-based curriculum. It allows our students to be scientifically literate and ensures that our students can present reasoned explanations of the big ideas in science by developing and understanding the morphology and etymology of scientific vocabulary. Incorporating Reciprocal Reading strategies into our curriculum enables students to improve their reading comprehension using stimulating topics that engage and interest them beyond the AQA specification. We apply the school's literacy policy giving regular written feedback during marking. In essence, we want students to be able to 'speak like a scientist'. To ensure all our students are numerate we have good links with the maths department to identify the timeline that we are teaching common mathematical skills. Investigations, skills of enquiry and working scientifically allow students to practice and apply their numeracy opportunities to mathematic related science theory in each of the subjects.
Build knowledge and aspirations of all students
Students follow a strong academic core curriculum from KS3 which then leads them on to the English Baccalaureate (EBACC) pathway throughout KS4 in Triple or Trilogy. Our curriculum aims to ignite curiosity, excitement, and admiration for the world around them. As students move through the curriculum from KS3 to KS4 they build upon the foundations of key knowledge and concepts and learn how to use methods, processes and working scientifically to explain natural phenomena and evaluate the strengths and weakness of models and theories from the smallest atomic particle to the magnitude of the universe. The science curriculum at Hungerhill has been designed based on evidence informed practice and has used the seven key recommendations from the EEF 'Improving Secondary Science Guidance Report' in 2018. Recent research developments in science curriculum design have helped us to establish several key principles.
The key principles used in designing a new curriculum are:
To understand the preconceptions that students bring to lessons and allow time to challenge these misconceptions
To model our thinking to help students develop their metacognition and cognitive knowledge
use models to develop a deeper understanding of scientific concepts
To revisit and retrieve knowledge whilst attending to cognitive load on the working memory
To provide purposeful practical activities to develop scientific reasoning
To support students to read and write about science.
To provide structured feedback to move students' thinking onwards.
Ensure all students have the secure foundations to progress into further education and employment
We work collaboratively with primary schools ensuring the transition of students from KS2 to KS3 revisits and builds upon prior knowledge. We support and build confidence in or new KS3 students by identifying gaps in their prior learning and providing intervention, if required, that deepens students understanding and scientific skills.
Through our links within our Trust and the science department there are plenty of opportunities to for our students to progress into further education and employment. The eight Gatsby benchmarks that provide the framework for our high-quality careers programme are linked into our science curriculum to highlight and help students recognise how science links to vocational and academic careers. We want students to understand that a robust science education develops highly employable skills and is a gateway to exiting careers in many sectors.
Develop cultural capital of all students
Science students have access to a broad development programme consisting of enrichment activities such as trips to the Yorkshire Wildlife Park, extra-curricular opportunities in the Science Seekers after school club which explores a range of exciting experiments in Year 7. As part of the Doncaster Innovation Project we looked at environmental solutions to the use of plastics and we also offer Science leadership experience.
SMSC/Fundamental British Values/Equality and Diversity and the school core values are fully embedded in the science curriculum so they can integrate themselves into society as educated citizens with an appreciation for human creativity and the perspectives and values that makes the world a better place.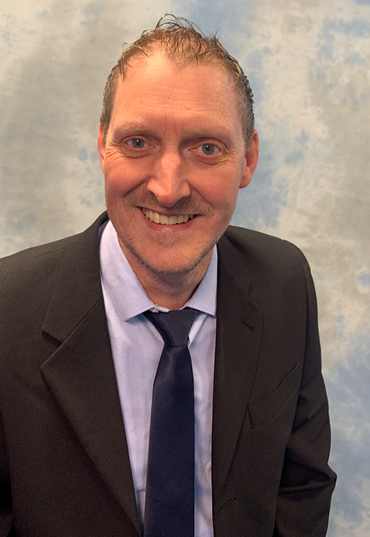 Mr M Keens
Trust Director of Science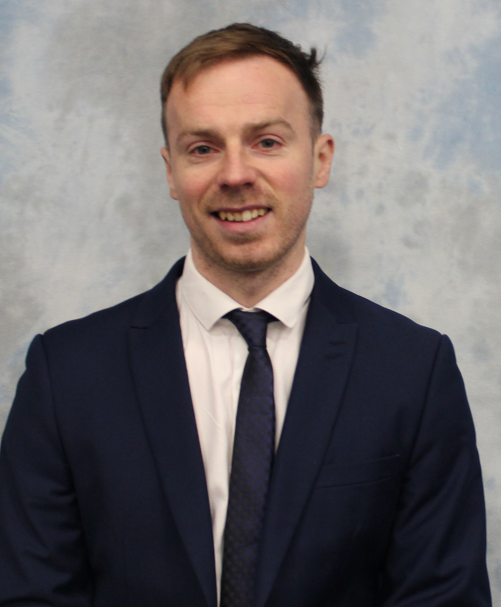 Mr Z Turner
Curriculum Leader
Science KS3
​Main skills developed in Key Stage 3:

building up ideas on evidence
planning investigations
obtaining, analysing and presenting evidence
evaluating experiences
understanding how science works
developing a range of personal, learning and thinking skills within a variety of contexts

​How parents can help to support their son's/daughter's learning in Key Stage 3:

encourage use of the school e-learning portal
discussion
look through home learning
trips: museums, science centres, etc.
TV / DVDs
computer programmes
use of the Internet eg. Learn.co.uk; Bitesize; sosteacher.co.uk; s-cool.co.uk
record Bitesize for home use
Science KS4
The department believes that by having a flexible approach to the course we can meet your needs and help you to achieve to the best of your potential. This is achieved by studying both content from the separate science course and co teaching the combined course alongside it. By studying this course, you will be able to access all of the material that will allow you to achieve any GCSE grade 9-1 and also access any KS5 science course. Decisions as to which course students will be entered for will be made at a later date in Year 11 when more information on your child has been obtained.
Exam Board:
AQA
Qualification:
GCSE Separate Science / GCSE Combined Science Trilogy
Assessment:
100% Examination
What will I learn?:
Biology:
Cell biology
Organisation
Infection and response
Bioenergetics
Homeostasis and response
Inheritance, variation and evolution
Ecology
Chemistry:
Atomic structure and the periodic table
Bonding, structure and the properties of matter
Quantitative chemistry
Chemical changes
The rate and extent of chemical change
Organic chemistry
Chemical analysis
Chemistry of the atmosphere
Using resources
Energy changes
Physics:
Forces
Energy
Waves
Electricity
Magnetism and electromagnetism
Particle model of matter
Atomic Stucture
Space
What skills will I develop?
To plan your own individual science investigation, selecting appropriate apparatus to use and controlling key variables
To collect accurate and valid data
To analyse and evaluate the data obtained and the method used.
How will this course help me in the future?
Any career that requires a science qualification, e.g. mechanics, healthcare, electrician, beautician.
The course will also allow natural progression to science A-levels. Careers which require scientific qualifications include medicine, veterinary science, environmental and conservation work, sports science, and food science.
Useful Links
GCSE compulsory Practicals Malmesbury Education - YouTube
KS3 Science BBC Bitesize KS3 Biology - BBC Bitesize
KS4 BBC bitesize Combined Biology (Combined Science) - GCSE Combined Science Revision - AQA Trilogy - BBC Bitesize
Chemistry (Combined Science) - GCSE Combined Science Revision - AQA Trilogy - BBC Bitesize
Physics (Combined Science) - GCSE Combined Science Revision - AQA Trilogy - BBC Bitesize
Triple GCSE Physics (Single Science) - AQA - BBC Bitesize
GCSE Biology (Single Science) - AQA - BBC Bitesize
GCSE Physics (Single Science) - AQA - BBC Bitesize
Science News articles Science News for Students | News from all fields of science for readers of any age
Science & Environment - BBC News